A Young Entrepreneur With a Passion for Distilling
10.11.2013
At 24 years old, Jason Barrett was like many American males in their early 20's. He had experienced a number of different jobs in sales for a few different companies. After a few years of working in sales, Jason wanted to grow in his career. He was fed up with corporate America, and wanted to take a different direction. Unlike many 24 year old's in America, Jason made the risky decision to cash in every penny he had to make whiskey.
Barrett renovated a 110 year old building in Rochester into a modern craft distillery. With inspiration from his grandfathers button factory, Barrett creatively titled his company Black Button Distilling. He said he had always toyed around with the idea of owning his own company, and has always been very entrepreneurial since he was a kid.
"I was looking to get into a younger and more vibrant industry," explained Jason, so he decided that craft distilling suited his taste and what he wanted out of a company. He founded Black Button Distilling in June 2012, began construction in June 2013, recently received the company's liquor license, and is working towards having a tasting event the first week in December.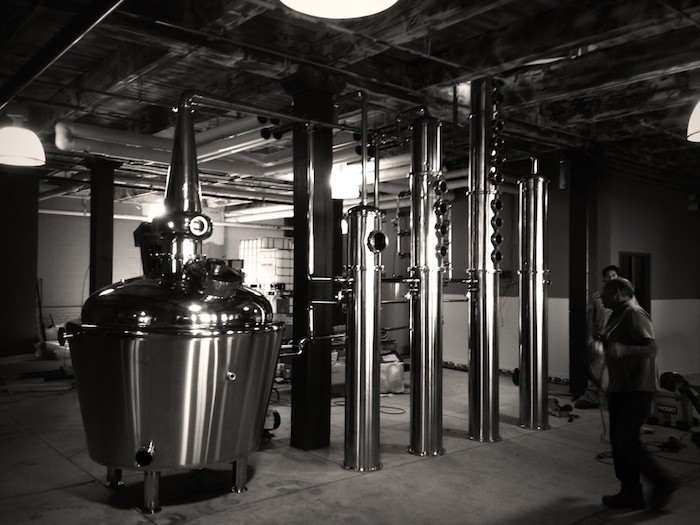 Using a 300 gallon hybrid pot still from Vancouver, he creates craft vodka, gin, and whiskey. The still is a 300 gallon steam-heated vessel that contains a series of different pipes where he can send his distillate to the many spirit columns and can make a number of products depending on how each distillate is sent down.
Black Button Distilling is a NYS Farm Distillery. This means that they have to use 75% NYS grown grain. "At this point we use about 90%," explains Jason, "we have contracts for wheat and barley going into the next season, and hopefully by spring we'll be using 100% locally grown grain." The distillery is located next to the Rochester Public Market–the largest farmers market in Western NY–and generates about 30,000 visitors that walk by the place every week. This geographical location is perfect for spreading the word about his distillery, and gaining a local craft spirit lover following.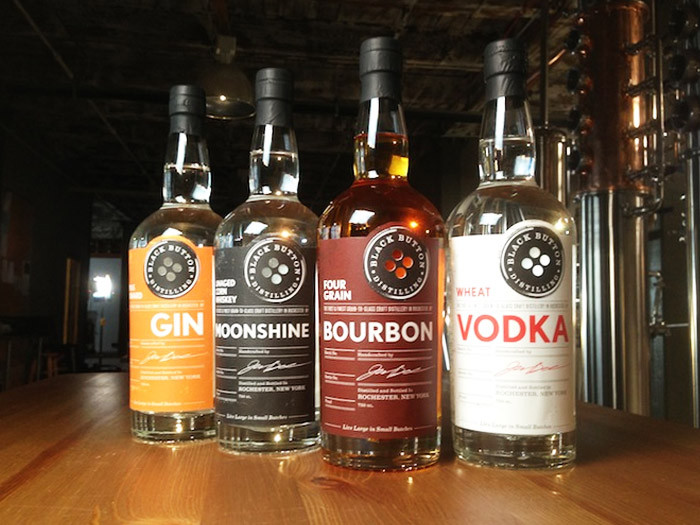 What separates Black Button Distilling apart from others is their "Sponsor a Barrel" program. This program allows a customer to make a $1,000 deposit with the company. Once the deposit is made, Black Button Distilling will create a 30 gallon barrel of their bourbon, with the customers name on it. As the bourbon ages, Black Button will inform the customer of the life of the barrel, including what stage it's at, the tasting notes, and the location of the barrel so that the customer may follow its progress. When the bourbon is ready, the customer is invited in to do a bottling with them, where their personalized bourbon is poured into 24 bottles with their name engraved on it. Since it's a single barrel batch made specifically with the customer in mind, the bourbon would end up having a unique flavor unlike any other bourbon on the market. The excess bourbon from the barrel is then blended in with the rest of the barrel to make their regular bourbon.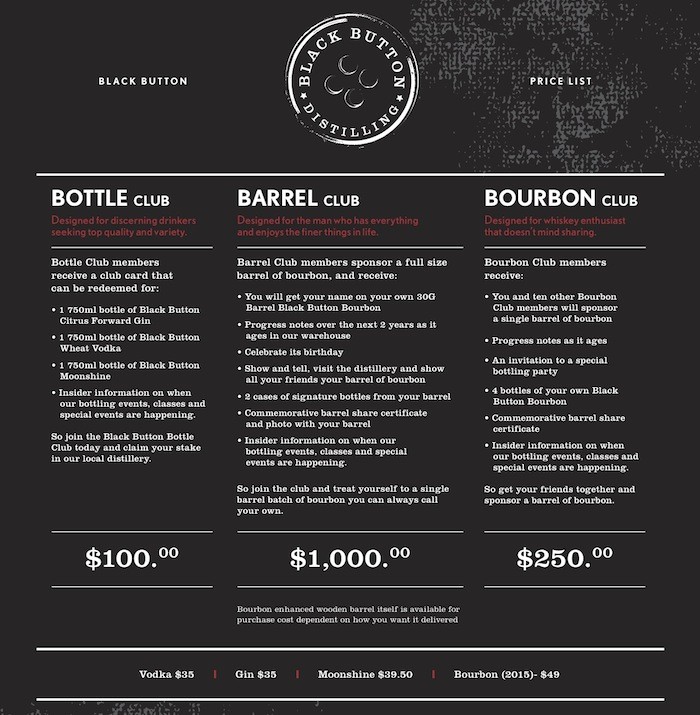 As far as the future of Black Button Distilling goes, Jason explains that he is "hoping to get to a point where we can do distribution outside of our tasting rooms by February." He mainly wants to grow the number of products that they offer. Many craft distilleries just offer a few products, "so I would much rather have a bunch of different styles of whiskey, gin, and vodka, and be a mostly NY based company," Jason tells us. By next summer, Jason says that Black Button will be offering Distilling 101 classes and a Distilling school where students would be able to go and finish their spirit education.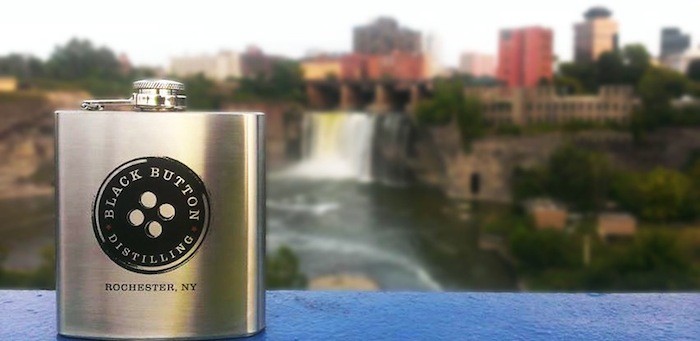 Now, at only 26 years old, Jason Barrett has created an entire distillery, and has already experienced success. "It's been a really wild ride," says Jason, "and we're really looking forward to getting the moonshine, bourbon and gin out there and get people's feedback."