Appital Turquoise BookBuilder is "Watershed" for Buy Side
08.26.2022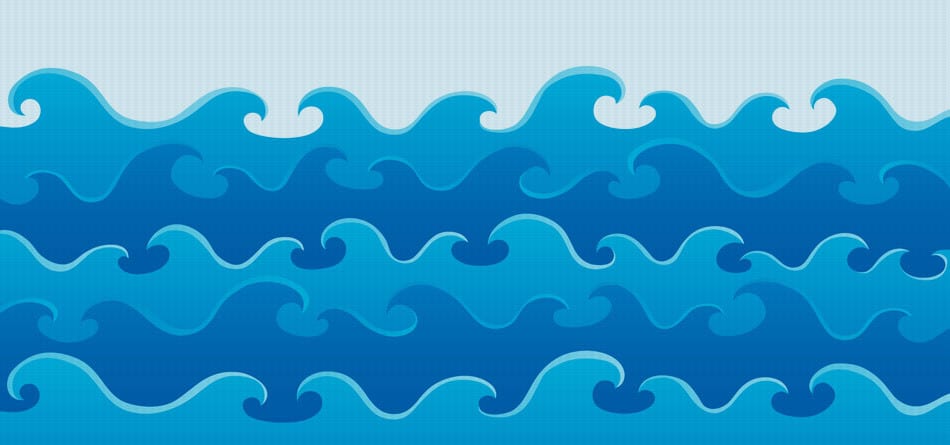 Appital Turquoise BookBuilder has gone live with its first equities trade for the world's largest sovereign wealth fund, demonstrating how the algorithmic bookbuilding platform will change the execution of large blocks for the buy side.
On 22 August Appital, the equity capital markets technology solution, and Turquoise, the pan-European MTF majority owned by London Stock Exchange Group, announced the launch of Appital Turquoise BookBuilder. The European trading team of Norges Bank Investment Management originated and executed the first trade through a series of bilateral transactions with multiple asset managers.
We are thrilled to announce the launch of the Appital Turquoise BookBuilder™ – bringing innovation and efficiency to the #bookbuilding process. We're going live with @NorgesBank Investment Management completing the first trade https://t.co/hmoWJ88UpC @tradeturquoise pic.twitter.com/o23pg59vY5

— Appital (@AppitalHQ) August 22, 2022
Mark Badyra, chief executive of Appital, told Markets Media that the firm has had a consistent dialogue with Norges Bank Investment Management since it went out with the beta platform a year ago.
"From that first day they agreed that Appital Turquoise BookBuilder could solve one of their biggest pain points of trying to find liquidity for their gigantic holdings," he added.
Originators can target a bookbuild to specific buy-side firms based on objective data or they can target anonymised watch lists from other asset managers that have been captured in the platform. Badyra said: "They can look for latent liquidity that would not otherwise be found."
Appital Turquoise BookBuilder is embedded in Norges' execution management system (EMS) allowing them to observe the bookbuild in real time and be in control, which Badyra described as a complete step change. The current bookbuilding process is very manual but in Appital all participants are alerted to the deal at the same time and can enter their demand into the platform so the originator has an aggregated view of the book.
Paul Squires, head of trading at Invesco Asset Management, said in an email that Appital Turquoise BookBuilder will change the way the firm executes certain blocks.
"The real-time access and control over the bookbuilding process gives buy-side users the ability to execute large blocks, often in multiple days average daily volume (ADV), with minimal risk of leakage or price erosion," added Squires. "Appital Turquoise BookBuilder complements existing trading technology; we welcome innovation that supports transparency while encouraging liquidity in the market."
Once the bookbuild has ended the pricing is algorithmic, and the deal is transmitted instantaneously via an API to Turquoise and the broker, which was Bernstein for Norges.
"Norges' bookbuild was in a UK stock and took 10 minutes but the time differs depending on the liquidity of the underlying security," said Badyra. "Everything worked perfectly so it was a very big moment for all of us."
Straight-through-processing
Through the integration with Turquoise, buy-side firms have a single point of access and execution, with seamless straight-through-processing (STP) to more than 20 settlement destinations.
Dr Robert Barnes, group head of securities trading & chief executive of Turquoise Global Holdings at London Stock Exchange Group, told Markets Media that Appital integrated with a regulated venue to provide STP and settlement. Turquoise was able to architect and design a workflow that is regulatory compliant for the buy side and other actors in terms of trade reporting and on-time delivery that avoids fines for failed settlements.
"That level of automation delivers significant efficiency in this new area of bookbuilding," Barnes added. "The achievement of Mark and Greg is that they have integrated along the trade cycle for straight through processing, trading and settlement which involves many different actors to make it a smooth process."
Emil Framnes, global head of trading and transition at Norges Bank Investment Management, said in a statement that unlocking latent liquidity and executing multiple days' ADV is essential to achieving the fund's investment objectives. Framnes said: "Appital's intuitive interface and integration made adoption easy."
Barnes continued that the beauty of this model is that for orders so large or illiquid that require a bookbuilding mechanism, it is a natural complement to what already exists in on order book electronic block trading.
"This is a watershed moment for the future of block trading,"said Barnes. "For the first time, asset managers can be proactive on a peer-to-peer basis to find, access, and execute large positions of multiple days ADV and deliver quality execution and minimal market impact by avoiding the risk of price erosion."
Growth
There are 30 asset managers, collectively managing more than $30 trillion, that are integrating or have integrated with Appital Turquoise BookBuilder. In addition three EMS providers – Flextrade, Factset's Portware and TS Imagine – are connected and Badyra said many more on the roadmap this year and the beginning of next year.
Appital Turquoise BookBuilder can be used for any European stocks that can trade on Turquoise. Badyra added: "The same issue of illiquidity is prevalent globally so the use case is certainly there to expand."
Greg Bennett, chairman of Appital, told Markets Media that in his previous roles, including as head of capital markets at Fidelity International, who were very active in a small and mid-cap space, it was absolutely clear that lack of liquidity was a systemic issue.
Appital therefore gives clients increased confidence to move into small and mid-cap securities as they will be more likely to find liquidity through their ability to deal directly with other asset managers, to understand who owns a stock and whether there may be specific trading interest through using the watchlist functionality.
"The feedback we have had from clients is that if they feel there is liquidity, then they are willing to participate," Bennett added. "Liquidity will beget liquidity and that can only help to improve the overall functioning of equity markets."
He continued that a real theme from Appital's engagement with the trading desks at asset managers is their desire to really understand how their flow has been executed in granular detail, which means they need to have real control. Bennett said: "They want an alternative route to market and that is hopefully what we are able to provide."