Archax Expands 'Real Prize' of Tokenization
08.08.2023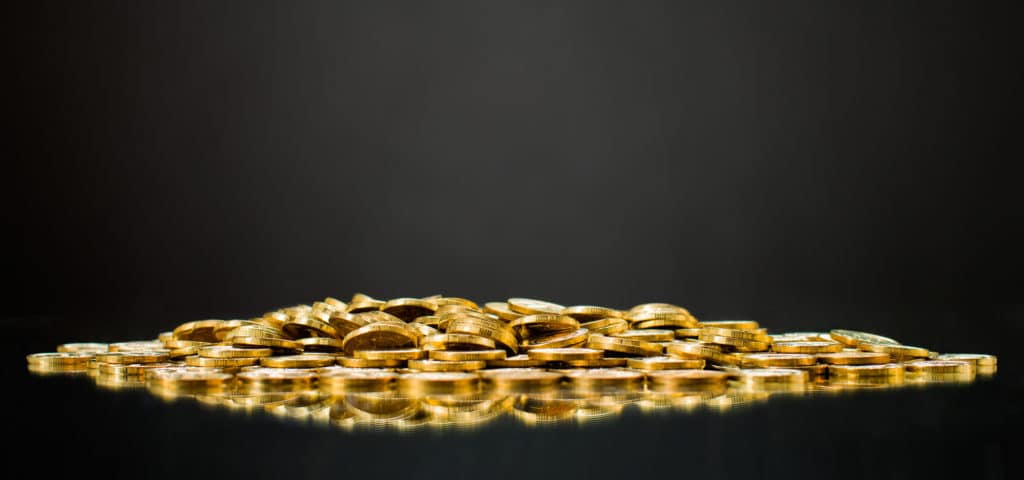 Archax has been approved to distribute certain traditional and tokenized abrdn funds based out of Luxembourg after the FCA-regulated digital asset exchange, broker and custodian launched its tokenization engine this year.
Simon Barnby, chief marketing officer at Archax, told Markets Media: "Fund tokenization is probably one of the most obvious use cases and we will see more."
In March this year Archax announced the launch of its tokenization engine which can create tokens backed by any regulated or unregulated real-world or traditional asset. The service allows Archax to roll out tokens of existing assets to trade alongside new crypto assets using Web 3.0 and blockchain technology.
Graham Rodford, chief executive and co-founder of Archax, said in a statement at the time a LawtechUK paper provided the last piece of the puzzle by confirming the legal standing of tokens in UK securities law.
"As the UK's first Financial Conduct Authority regulated digital securities exchange, we are now building on this to pave the way to make traditional assets interoperate with Web 3.0," Rodford added. "Whilst others have announced similar initiatives in the past, we believe that this is the first time a regulated custodian holds the underlying asset in trust and then issues regulated tokens representing those assets that can be traded within the same ecosystem."
In June Archax created a tokenized representation of its interests in the Aberdeen Standard Liquidity Fund (Lux) – Sterling Fund, Abrdn's flagship multi-billion pound money market fund. UK asset manager Abrdn invested in Archax as part of the crypto firm's $28.5m Series A fundraising round last year.
On 7 August Archax said it has been approved to distribute certain abrdn funds based out of Luxembourg. Archax will now directly provide both tokenised and traditional access to abrdn's sterling, US dollar and euro yield-generating money market funds to third parties. Rodford said in a statement clients sitting with either cash balances or stablecoins can use these instruments to hold monies and generate yield, whilst retaining easy access, in the same place.
In a significant step towards delivering our vision for #digital #financialservices, Archax now provides direct access to @abrdn_plc 's USD, GBP and EUR money market funds. – https://t.co/qUFB9HMemz pic.twitter.com/UDngNyK7K0

— Archax (@ArchaxEx) August 8, 2023
Barnby said Archax has similar projects underway with other asset managers and hedge funds.
"Tokenizing real world assets is the real prize but takes a bit of time for momentum to build," he added. "I think the next two or three years are going to be the sort of key trying to really see some traction."
After creating tokens backed by listed traditional equities which they plan to trade on their exchange Archax also aims to tokenize treasury instruments and carbon credits, as well as other crypto assets.
Product launches
The tokenisation engine was just one of the products that Archax has launched this year.
Barnby said: "The first half of this year has been all about rolling out products and the second half is all about selling and building traction."
In January this year Archax announced the official launch of its custody service targeted at professional investors and institutions. Barnby said Archax has around $100m of assets in custody and is building a nice pipeline.
The collapse of FTX in 2022 highlighted the dangers of an exchange having a custody business as the crypto exchange did not segregate client assets and they were not protected when the firm filed for insolvency.
However Barnby argued that Archax has set up custody with a fully segregated and insolvency-remote structure to ensure client assets are always safe. In addition, as an FCA regulated institution, Archax operates the custody business with the same controls and processes that institutions have in traditional finance.
Archax is providing the service in partnership with METACO, the provider of digital asset custody and orchestration technology to global financial institutions such as Citi. METACO deploys technology on the IBM Cloud to use the confidential computing capabilities of IBM's digital asset infrastructure.
"METACO is the best in breed and the whole custody solution is run along the lines of a traditional custodian with the controls and procedures institutions expect to see," added Barnby.
Archax can provide custody for a broad range of digital assets, from cryptocurrencies and NFTs to digital securities alongside traditional securities and client cash which Barnby said opens interesting opportunities for cross-collateralization.
In March Archax announced the official launch of its primary raise platform which gives start-ups and early-stage businesses access to raise capital from investors that have been pre-vetted by Archax.
The first issuers from ScribeStar, a digital capital markets documentation and compliance platform, and Circularr, which develops sustainable crypto assets backed by sustainable commodities. There have been nine capital raisings according to Barnby, and other potential issuers are in the pipeline.
Damir Cimer, chief operating officer of ScribeStar said at the time: "We're thrilled to be launching our fundraise on Archax. Having also partnered with them to use ScribeStar's platform to digitalise their admittance process, we share a vision for a technology-driven, more efficient frictionless market."
In July Archax added a crypto OTC desk to facilitate large over the-counter trades for institutional clients.
Exciting news! Archax has launched its innovative crypto exchange, providing a robust platform for confident and efficient digital asset trading. Check out our video to find out more…

Register here https://t.co/vvwrIZbFZj#DigitalAssets #blockchain #crypto #BTC #ETH pic.twitter.com/yHiPKs5LWO

— Archax (@ArchaxEx) July 27, 2023
In the same month Archax publicly launched its institutional focused, 24×7 spot crypto exchange for institutional investors. Archax had been running the market for two to three months in test mode while onboarding market makers before its public launch.
Rodford said in a statement that a key feature of the new market was its robust API connectivity, allowing seamless integration with institutional trading systems and workflows.The crypto exchange initially started with Bitcoin and Ether vs US dollar pairs with loans to extend into other crypto assets such as Solana.
"We run the crypto exchange like a traditional financial market with all the benefits of regulation such as market surveillance and not trading against our clients," said Barnby.
In addition, clients have to go through know your customer and anti-money laundering checks and Archax runs chain analysis across all the coins it trades.
After launching the spot exchange and the OTC crypto desk, Barnby said derivatives are a logical next step and the firm will apply to the FCA for permission to possibly launch next year.
In addition Archax has applied for regulatory approval in the Netherlands, which will allow it to passport into the rest of the European Union. The firm also has longer term ambitions in Asia, the Middle East and US.
As Archax is expanding, other crypto and traditional financial firms are entering the digital asset space.
For example, in June spot crypto venue EDX Markets announced its launch in the US, led by chief executive Jamil Nazarali, formerly global head of business development at Citadel Securities. Nazarali said EDX Markets' separate quotes for retail and institutional investors will be a differentiator as it enables tighter prices and better execution.
Barnby said: "We know this space will evolve and our opportunity has become stronger because there is a drive to regulation. I think it's a challenge for previously unregulated crypto firms to get regulated."