Biden Executive Order is 'Watershed' for Digital Assets
03.10.2022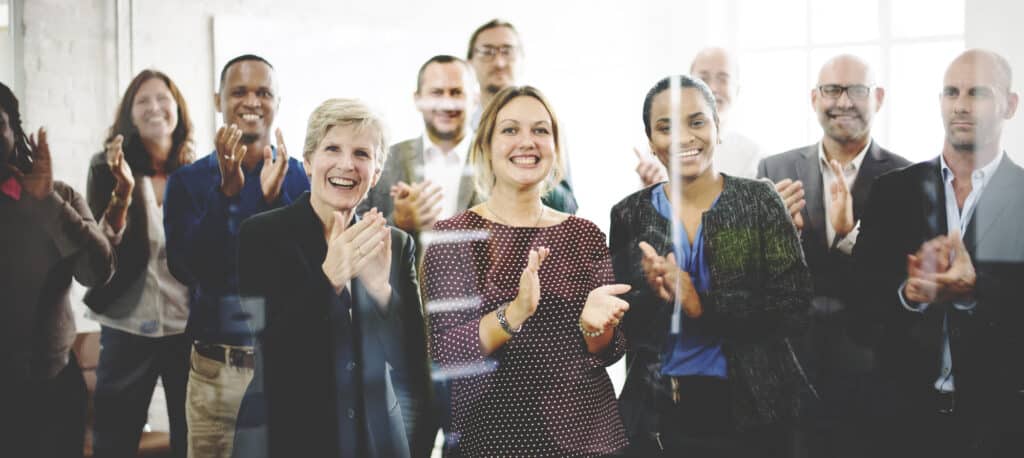 Market participants have welcomed an executive order from U.S. President Joe Biden as a watershed moment for blockchain and digital assets.
The President signed the order on March 9.
Today, @POTUS signed an Executive Order outlining a plan to address risks and harness potential benefits of digital assets, including cryptocurrency, helping America reinforce its leadership in the global financial system and the technological frontier.https://t.co/ERhN3hQek8

— The White House (@WhiteHouse) March 9, 2022
Ryan Louvar, chief legal officer and head of business and legal affairs, digital assets at exchange-traded fund sponsor WisdomTree Asset Management, told Markets Media that the order was very positive as the US government has recognised that digital assets and blockchain are a significant portion of the global economy.
Louvar said: "It is important that the order specifies inter-agency and global co-operation."
He continued that the order prepares the groundwork for more regulatory clarity which will spur innovation, especially as it sets deadlines of between six months and a year for regulatory agencies to perform assessments.
WisdomTree has applied to the Securities and Exchange Commission for a spot bitcoin ETF. The US regulator has approved bitcoin futures ETFs but not spot ETFs, although they have been approved by other jurisdictions.
Louvar added there are still hurdles to a spot bitcoin ETF and the firm is working with the SEC to overcome their objections, especially as WisdomTree has launched spot crypto ETPs outside the US which work well and provide investor protection.
"The executive order asks US agencies to carry out research and assessments and our hope is that, as a result, spot bitcoin ETFs will move forward," he added.
In addition, many institutional investors are waiting for regulatory clarity before becoming active in digital assets.
"We hope the order will be positive for increasing institutional participation, innovation and financial inclusion," Louvar added. "It is hard to underestimate the benefits of blockchain in increasing transparency and access, especially for the underbanked population."
The firm has been working with regulators to launch WisdomTree Prime, a direct-to-client distribution channel for digital assets.
The Global Blockchain Business Council said: "After nearly a decade of building, evolving, and scaling, the executive order is a major step for the industry in receiving official recognition from the highest level of government in the U.S."
Today @POTUS signed an Executive Order on Ensuring Responsible Development of Digital Assets

The EO is a watershed moment for the industry, signaling recognition of the tech's importance to US national interests, strategy, and global competitiveness

Read GBBC's full breakdown👇

— Global Blockchain Business Council (GBBC) (@GBBCouncil) March 9, 2022
The Blockchain Association, said in a statement it has long called for a clear, unambiguous, and pro-innovation approach to federal policy for the growing crypto industry.
Jake Chervinsky, head of policy at the Blockchain Association: 
Anyone worried that President Biden's executive order would spell doom & gloom for crypto can fully relax now.

The main concern was that the EO might force rushed rulemaking or impose new & bad restrictions, but there's nothing like that here. It's about as good as we could ask.

— Jake Chervinsky (@jchervinsky) March 9, 2022
Jeremy Allaire, co-founder, chairman and chief executive of Circle Internet Financial, the sole issuer of stablecoin USD Coin (USDC):
White House Exec Order and U.S. Government Strategy for Digital Assets — a thread with thoughts; TLDR = this is a watershed moment for crypto, digital assets, and Web 3, akin to the 1996/1997 whole of government wakeup to the commercial internet. (1/7)

— Jeremy Allaire (@jerallaire) March 9, 2022
For those of us in the crypto community, IMHO this E.O. should be viewed as the single biggest opportunity to engage with policy makers on the issues that matters. The proverbial doors of policymakers are WIDE OPEN, this is now a NATIONAL conversation in the U.S. (7/7)

— Jeremy Allaire (@jerallaire) March 9, 2022
Jerald David, president of Arca Labs at the digital asset fund manager, said in an email that the order strikes a good balance between an appreciation of the opportunities that come with blockchain technology while understanding the need to reduce risks.
"The EO should catalyze greater focus, prioritization, communication, and coordination across federal agencies and internationally," he added.
However, he noted there is no discussion on what is a security and that DeFi, or "decentralized financial ecosystems" and "peer-to-peer payment activity" are only mentioned once, in the context of illicit finance.
"While the EO is sparse on details, the signaling is constructive.," said David. "The details will come with the various reports and proposals to come. The deadlines message that it is now a good time to engage with regulators and agencies on related policy issues."
Rostin Behnam, chair of the Commodity Futures Trading Commission said in a statement that the order was a significant step:
JUST RELEASED: Statement of Chairman Rostin Behnam on the President's Executive Order on Digital Assets. Details here: https://t.co/A5HnSf8CI8

— CFTC (@CFTC) March 9, 2022
"The EO will ensure greater cooperation and coordination between various cabinet-level agencies, the independent market regulators and prudential regulatory bodies," Benham added. "President Biden is right to emphasize the need for increased customer education and consumer protection, while combating illicit activity and safeguarding financial stability."
Mark Wetjen, the former CFTC Commissioner who is head of policy and regulatory strategy at crypto exchange FTX US:
5) The digital-asset industry is a global one without borders, but we are excited to see the Biden Administration recognize the importance of the industry to the U.S. and eager to continue our engagement with them on the issues identified.

— Mark Wetjen (@MarkWetjen) March 9, 2022
Sheila Warren, chief executive of the Crypto Council for Innovation (CCI):
2/ We're excited to see a government-wide approach.

It reflects what we've said for so long: crypto is a fundamentally new opportunity — and it should be treated as such.

A strategy that is holistic, supportive of innovation, and forward-looking is critical.

— Sheila Warren (@sheila_warren) March 9, 2022
Gary Gensler, chair of the Securities and Exchange Commission:
Today, @POTUS signed an Executive Order on crypto-assets. I look forward to collaborating with colleagues across the government to achieve important public policy goals: protecting investors & consumers, guarding against illicit activity, & helping ensure financial stability.

— Gary Gensler (@GaryGensler) March 9, 2022
Hany Rashwan, chief executive and co-founder of Swiss crypto exchange-traded products issuer 21Shares, said in a statement that the order is a significant step for US investors.
"We are optimistic about what doors the actions will open for 21Shares in the US," Rashwan added. "The action will help the US establish itself as a leader in crypto for years to come and 21Shares is proud to play a small part in that."
Dennis Kelleher, president and chief executive of Better Markets, a non-profit that promotes the public interest in financial markets:
Don't miss @BetterMarkets' Press Release on #CryptoNews: "Bringing the Disinfectant of Sunlight to the Digital Asset/Crypto Industry, @POTUS Biden's EO to Develop Consumer & Systemic Protections is Welcome": https://t.co/k4KD9VkoS9 1/2

— Dennis Kelleher (@DennisKelleher) March 9, 2022
"Robust, independent and data-driven analysis of the claimed benefits of digital assets is imperative and, if indeed there are any, they must be carefully weighed and balanced against consumer protection and financial stability concerns," added Kelleher. "That's what President Biden's executive order promises and why we welcome it:  a government-wide assessment of the risks and benefits, if any, of digital assets, especially cryptocurrencies, and the development of a comprehensive and effective regulatory framework."
Nigel Green, chief executive of deVere Group, an independent UK financial advisory group, said in a statement that history will judge the executive order to instruct departments across Washington to study digital currencies as a landmark moment. The order includes the investigation of a potential US central bank digital currency.
"The Federal Reserve's potential new currency would have many advantages, including convenience and speed of payments, but what it would not have is privacy," Green added. "Indeed, a digital dollar would serve to give U.S. authorities even greater oversight of citizens' transactions."