BlackRock's Barbara Novick Looks Back, and Ahead 
01.19.2021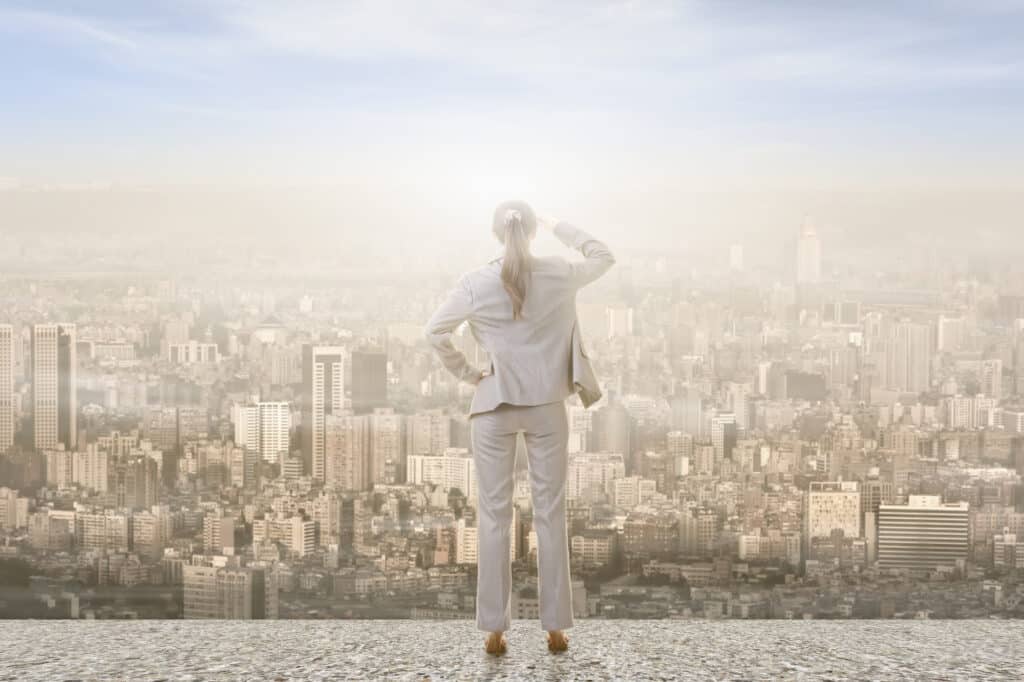 The crucible of 2020 can leave a positive legacy for the financial industry, according to Barbara Novick, the retiring Vice Chairman and Co-Founder of BlackRock.
"It was such a crazy, dark year on multiple fronts, but there are better times ahead," Novick told Markets Media in a Jan. 15 interview. "We're going to see some really good things happen."
The Covid-19 pandemic has accelerated broad themes such as "build back better" and sustainability. In financial services, among other industries, technology was stress-tested last year, and it passed with flying colors.
"When you look at how people were able to pivot so quickly from offices to work at home, all over the world, in all different aspects of the industry, from exchanges, to custodians, to dealers, to asset managers — it was stunning how well it worked," Novick said.
Novick, who was one of the eight people in the room when BlackRock was created in 1988, personally experienced the early stages of the evolution of work-from-home technology over three maternity leaves, each about three years apart.
Her first maternity leave came with effectively radio silence from office communication; on her second leave, she had a limited home-office setup that was "a little clunky, but it worked"; and on her third leave she was able to pretty much replicate all she could do in the office.
"Technology evolved substantially in the 1990s," Novick said. "And subsequent to that, you had the rise of Blackberrys and then smartphones. Now, you can do a huge amount of your job on an iPad."
Novick doesn't expect most people will go from working at home all the time, right back to working at the office all the time, when the pandemic ends. Rather, there's more likely to be a hybrid arrangement, perhaps working at the office 2-3 days per week and working from home the other 2-3 days.
Similarly, Novick expects at least some industry events to remain at least partly virtual, as the format has worked. "People saw higher participation rates in these virtual events because people didn't have to travel; it wasn't expensive to get there," she said. "And a lot of the events were very high-quality. You do lose something in not meeting people face-to-face and having the side discussions. But people got more sophisticated in their events, and I think some of that will stick."
Novick, who will retire on Feb 1, is a member of BlackRock's Global Executive Committee, Enterprise Risk Committee and Geopolitical Risk Committee. In her first 20 years at the firm, she headed the Global Client Group and oversaw global business development, marketing and client service across equity, fixed income, liquidity, alternative investment and real estate products. In 2009, Novick formed BlackRock's Global Public Policy Group, and in 2018, she took on oversight of BlackRock's Investment Stewardship team. She won Lifetime Achievement at Markets Media Group's 2016 Markets Choice Awards.
For her own future, Novick, 60, plans to stay active on boards including the Peterson Institute for International Economics and 100 Women in Finance. "Beyond that I'm going to leave it very open. I'm not looking to have a full-time gig at an asset manager — been there, done that," she laughed. "I had a lot of different experiences at BlackRock and I really enjoyed it a great deal."
As for her parting words of wisdom for the financial industry, she said: "Always be looking forward. Change is a constant in our industry. Everyone should be looking forward to what's next."