Capitolis Looks To Double Clients After Investment Round
09.22.2020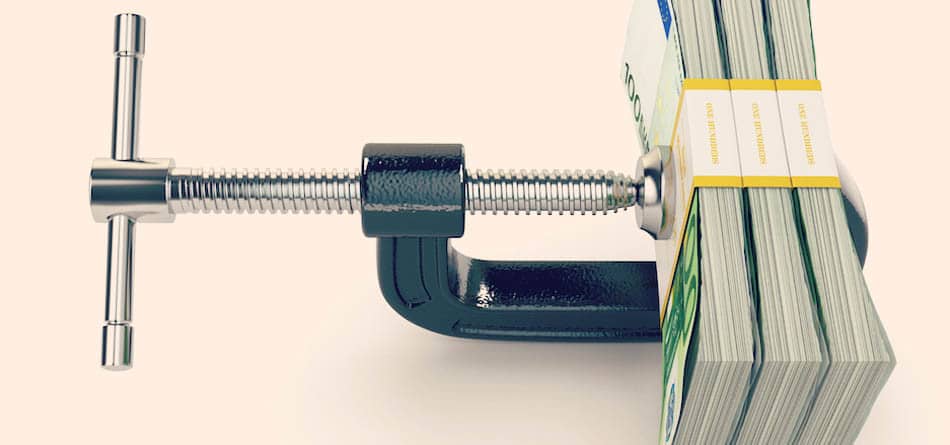 Gil Mandelzis, founder and chief executive of Capitolis, said the software-as-a service firm which helps financial firms use their capital most efficiently aims to double clients over the next year after receiving a strategic investment from Citi, J.P. Morgan and State Street.
Efficient use of capital has become more important since regulations, such as the Basel III leverage ratio, have led to a reduction in bank balance sheets.
Mandelzis told Markets Media that Capitolis enables firms to optimize their balance sheet exposures by using collaborative technology to eliminate unnecessary positions, which can be through compression, novation or automating the reset and substitution of equity total return swaps.
Before launching Capitolis, Mandelzis was chief executive of EBS BrokerTec, NEX Group's (formerly ICAP's) foreign exchange and fixed income electronic markets business. Prior to EBS BrokerTec, Mandelzis was chief executive of Traiana, a post-trade processing company he founded in 2000, which is now owned by CME Group.
Tom Glocer, former chief executive of Thomson Reuters, is also a co-founder of Capitolis and executive chairman of the board of directors.
"We now have about 75 clients with 25 from the buyside," Mandelzis said. "Next year there should be a more even split."
He expects to double the total number of clients over the next 12 months so there will also be a significant growth in volume.
Capitolis said it has eliminated $5 trillion in overall positions for more than 50 financial institutions since launching three years ago.
Compression
Compression allows clients to "tear-up" offsetting trades in their portfolios to reduce the notional outstanding and the number of line items in their portfolio while maintaining the same risk exposure.
"Firms are left with a residual position after compression which they can hold or trade to another institution," said Mandelzis. "We are a unique one-stop-shop."
Capitolis provides clients with real-time capability to find the cheapest and most appropriate partner to hold positions executed elsewhere using its proprietary technology. The platform also helps institutions create new positions while providing access to new short-term positions that investors can use for effective cash management.
Excellent session now available on-demand from @ParisFinForum where @Capitolis_Inc examines innovation and new business models for today's corporate and investment banks. #capitalmarkets #fintech #innovation https://t.co/2WY2fEAxS4

— @Capitolis (@Capitolis_Inc) June 30, 2020
Capitolis currently covers foreign exchange products and equity swaps.
He continued there are huge growth opportunities in these two asset classes but the firm could expand into others if there is client demand. "We may expand into interest rates early next year," Mandelzis said.
Novations
The firm said Capitolis Novations, the foreign exchange novation platform, has eliminated positions of more than $2.5 trillion in notional to date.
In the second quarter of this year Capitolis Novations achieved a record transaction volume of $417bn in notional for FX options novations, doubling the volume from a year ago. NatWest Markets also joined the network.
Our Novations platform continues its record growth following a strong Q2 performance with volumes over $415B and the addition of @NatWestMarkets to our participant network. Learn more at https://t.co/QLu3iq17Mp#capitalmarkets #fintech #fx pic.twitter.com/Y9mt1rKu6R

— @Capitolis (@Capitolis_Inc) August 20, 2020
Marcus Butt, global head of prime services and futures at NatWest, said in a statement: "The Capitolis Novations platform has brought a new level of client service to the FX market by connecting a network of counterparties through a seamless and automated process that provides new efficiencies and cost benefits."
Capitolis has automated the novation process which the firm said has reduced transaction time from weeks to days ⁠— or even hours.
Mandelzis said: "In the second quarter there was crazy volatility which needed a huge reduction of positions. Existing clients grew their wallet share but we also had a flood of new clients."
Funding
This month Capitolis announced the completion of a strategic investment from Citi, J.P. Morgan and State Street.
Big news! Capitolis has received a strategic investment from three of our trusted partners, @Citi, @jpmorgan and @StateStreet. Thanks to their continued support, we're poised to deliver tremendous growth and #innovation. Read more at https://t.co/AMQMmktN4m pic.twitter.com/IiEDzYdhsh

— @Capitolis (@Capitolis_Inc) September 10, 2020
Tobias Krause, head of global markets resource management for State Street, said in a statement: "State Street is very pleased to announce this latest investment, which is another significant milestone in our three-year partnership with Capitolis. Their products have improved resource efficiencies and unlocked previously idle capacity in over-the-counter markets."
The latest investment follows a $40m Series B funding in November last year led by venture capitalists Spark Capital and SVB Capital with participation from existing investors Index Ventures, Sequoia Capital and S Capital.
"We are solving an important problem by freeing up balance sheet capacity, reducing risk and helping firms use their capital to earn more revenues," added Mandelzis. "There is much more transformation yet to come."