Cboe Adjusts Trading Hours
12.02.2020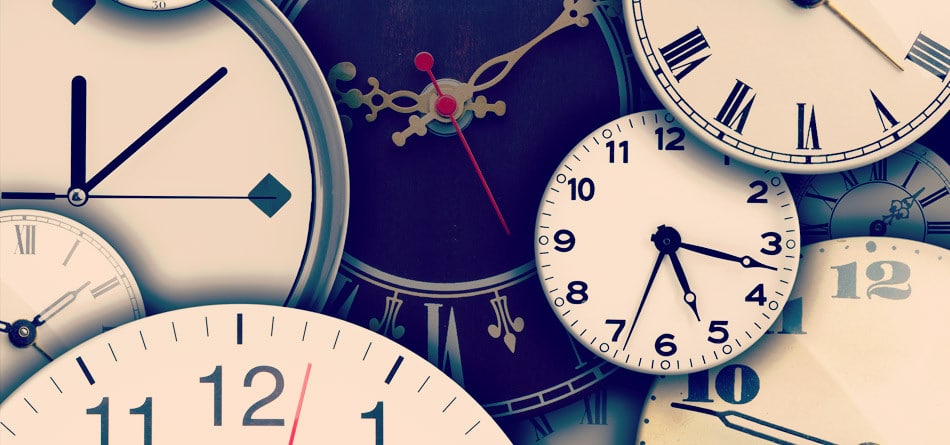 Cboe Global Markets is aiming to extend the close time cutoff on one of its four US equity exchanges as another starts trading earlier from next week.
The exchange group is seeking regulatory approval to extend the close time cutoff on BZX Equities Exchange by four minutes to 3:59pm ET in the first quarter of next year after soliciting feedback from traders.
Adam Inzirillo, head of North American equities at Cboe Global Markets, told Markets Media: "By moving the close cutoff time on Cboe BZX Equities Exchange, market participants will have much more flexibility on where to post their orders at the end of the day."
BZX currently begins disseminating imbalance information at 3:00pm ET and Market-on-Close/Limit-on-Close orders cannot be changed after the 3:55pm ET cut off time. However, the closing auction does not begin until 4:00pm ET.
"We have set up an execution consulting team with the goal to provide our customers with an objective view of the markets using our newly constructed data and analytics platform," added Inzirillo. "With increased data and information seen pre-close, brokers are being more intelligent in how they trade into the closing auction and may not want to be locked in with Market-On-Close/Limit-On-Close orders."
According to a recent trading analysis from Cboe's Execution Consulting team, the number of transactions per second increases 50–75% at 3:50 pm. Why? Learn what's driving end of day volume at https://t.co/h5FR0JKfkF. pic.twitter.com/nj2Oq2ZvMV

— Cboe (@CBOE) November 23, 2020
Analyst Matthew Healey and Cboe Global Markets' execution consulting team analyzed closing auctions in a blog last month by examining the last 30 minutes of trading over 21 days.
The blog said opening and closing prints typically make up the largest individual trades for the day and in October the closing auction made up about 4.5% of total market volume.
The analysis also showed that total volume for BZX, Nasdaq, NYSE and NYSE Arca increased up to the final seconds of the trading day. "During that time, each exchange experiences a spike in volume almost five times greater than continuous trading volumes throughout the rest of the regular trading session," said the blog.
At 3:50pm ET there is a 50% to 75% increase in transactions per second.
Inzirillo continued that another Cboe venue, EDGX Equities Exchange, is experiencing significant growth and an increase in trades per second leading up to the close.
"With more data coming from EDGX, we believe market participants will leverage some of that information and choose to send their trades closer to the 3:59pm ET cutoff time, to be executed on BZX," Inzirillo said.
Earlier open
EDGX will start trading earlier from next week.
"We heard our customers' demands for earlier trading, and beginning on December 7, will move the early trading session on EDGX to 4:00 am ET to allow the global trading community access to the Cboe U.S. equities markets at a time that best suits their needs," said Inzirillo.
EDGX currently begins accepting orders at 6:00am ET and commences the early trading session at hour later. From December 7, EDGX will begin accepting orders at 3:30am ET.
They say the early bird gets the worm, and that applies to trading too. Beginning December 7, trading on Cboe EDGX will open at 4 a.m. ET. Learn more about the new hours at https://t.co/Y5mTVseZcz. pic.twitter.com/yYvDEp1WLA

— Cboe (@CBOE) November 20, 2020
He continued that Cboe is excited about the growth in retail trading and the exchange wants to ensure that EDGX, the Cboe venue most used by retail traders meets their needs.
Inzirillo told Markets Media that alongside the spike in retail activity this year, there has been an uptick in TRF trading with intraday volumes exceeding 50% of total U.S. equities trading on some days.
Trade Reporting Facilities (TRFs) run by Nasdaq and NYSE capture trading off-exchange such as in dark pools, internalizers, internal matching by central risk books and single-dealer platforms.
In the whole of last year there were 16 days with TRF volume above 40%, with a high of 42.18% on December 26, according to consultancy Greenwich Associates. In contrast, in the first half of this year the TRF exceeded 40% of equity average daily volume more than 70 times, reaching highs of over 45% on four separate occasions. Greenwich said in a report that one driver of increased TRF volumes is retail broker-dealers sending orders to wholesale broker-dealers, instead an exchange, as they provide certainty of execution and price improvement
Inzirillo added: "As block-sized liquidity is increasingly executed off-exchange, period auctions would provide an attractive on-exchange alternative for the buy side to trade in size and access immediate liquidity."
Cboe has filed with the US Securities and Exchange Commission to launch periodic auctions after success in Europe with the mechanism. Periodic auctions last for very short periods of time during the trading day and are triggered by market participants, rather than the venue, helping them find liquidity quickly with low market impact, while prioritizing size and price.
Cboe Europe Periodic Auctions traded an average daily value of €1.4bn last month making November the second-highest month on record behind March this year. On 10 November Cboe Europe Periodic Auctions set a new daily record of €2.76bn.