Cboe Expands Product Suite, Geographic Reach
04.16.2021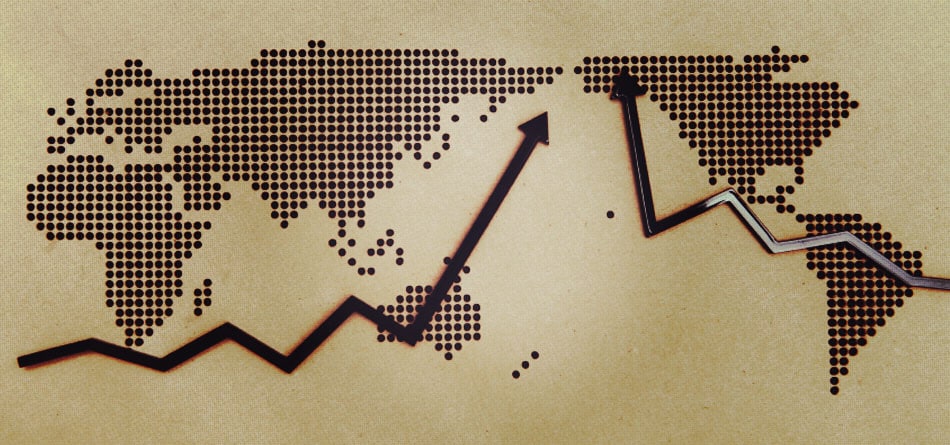 Cboe Global Markets has expanded its geographical footprint by making an acquisition in Asia Pacific and grown its product suite with the regulatory approval of periodic auctions in the US.
In March this year Cboe announced it had agreed to acquire alternative market operator Chi-X Asia Pacific Holding from J.C. Flowers & Co. The acquisition provides Cboe with a point of entry into Australia and Japan.
David Howson, EVP, president, Europe and Asia Pacific at Cboe Global Markets, told Markets Media: "The Chi-X Asia-Pacific acquisition fits our global strategy of expanding geographical reach, product mix and asset class diversification."
Howson was previously president of Cboe's European operations and will lead the exchange's expansion into Asia-Pacific. He will work closely with Vic Jokovic, chief executive at Chi-X Australia, and Toru Irokawa, representative director and president at Chi-X Japan, who will continue to lead their businesses.
Very interesting deal. Blocks in APAC are valuable — and hard! And thus ends JC Flowers tenure as an exchange investor. Good trade? Likely.

Cboe Global Markets Agrees to Acquire Chi-X Asia Pacific, Expanding Global Footprint into Australia and Japan https://t.co/XxNdv93ntv

— Jamie Selway (@JSelway3) March 25, 2021
Howson said that in equities, the addition of Australian and Japanese markets makes Cboe truly global and there is strong demand for a BIDS-type offering in Asia.
In December last year Cboe completed its acquisition of BIDS Trading, a registered broker-dealer and the operator of the largest block-trading ATS by volume in the U.S. The deal followed Cboe and BIDS Trading's partnership in Europe since 2016 which led to the creation of Cboe LIS for European equities block trading.
"In Japan, a broker-neutral ATS will become even more compelling with global market operator ownership," added Howson. "We have a retail priority model in our US equities business and, given the large amounts of retail trading on Chi-X Japan and Chi-X Australia, there may be opportunities to introduce that and other products to the region."
Cboe's Asia Pacific business will also be boosted by its recent announcement that it will extend the global trading hours (GTH) session for its S&P 500 Index options and Cboe Volatility Index options to nearly 24 hours each business day in the fourth quarter of this year, subject to regulatory review.
Howson said: "We have announced 24/5 trading in options and having boots on the ground in Asia will bring us potential new customers for trading, risk management and hedging exposure to the US market."
In the derivatives market the exchange is slated to launch a new Amsterdam-based equity derivatives venue, Cboe Europe Derivatives, this year. The certification environment for Cboe Europe Derivatives launched for early participant testing in October last year.
"The new European derivatives market will have critical mass on day one, once regulatory approval is received," said Howson. "Cboe's US heritage is in derivatives so we will look for possible opportunities for that asset class in Asia."
Periodic auctions
On March 29 Cboe received approval from the US Securities and Exchange Commission to introduce periodic auctions in the US after it had success in Europe with the trading mechanism. Periodic auctions last for very short periods of time during the trading day to help market participants find liquidity quickly with low market impact, while prioritizing size and price.
ICYMI, periodic auctions are coming to the US equity markets. The SEC approved CBOE's July 2020 filing last week. It's gonna be interesting to see how it works in conjunction with a bid/offer market. https://t.co/5XHpNf2bMH

— Chris Nagy 😭 (@ChristopherNagy) March 30, 2021
Cboe Europe Periodic Auctions reported average daily notional value of €1.4bn for March this year, its second-highest ADNV since launching in 2015.

Adam Inzirillo, head of North American equities at Cboe Global Markets, told Markets Media that periodic auctions in the US will differ from Europe.

"One difference is that the message identifying when an auction begins will be randomized to help to mitigate any potential adverse selection," he said.

In addition, in Europe there is a separate book dedicated solely for periodic auctions. In the US periodic auctions will take place on Cboe BYX Equities Exchange to adhere to Reg NMS rules around displayed orders.

"Clients may send orders as 'periodic auction eligible' to trade against the continuous book provided that an auction hasn't been initiated, or as 'periodic auctions only' to participate only in an auction," Inzirillo added.

He continued that periodic auctions are not a speed bump mechanism but designed to provide all market participants with equal and fair access to natural liquidity and blocks, including for retail investors.

"We believe periodic auctions could help enhance the displayed market by facilitating electronic block trading on an exchange while reducing market impact," he said.

Cboe expects to launch US periodic auctions in August after a four to six-week certification period for testing with clients. It is possible periodic auctions could be launched in other locations.

"Periodic auctions have proven successful and we continue to evaluate innovative uses for them in other markets, such as Canada," Inzirillo added.

In August last year Cboe completed the acquisition of MATCHNow, the largest equities alternative trading system (ATS) in Canada.

Market data

Cboe said the acquisition in Asia Pacific also creates an opportunity for the exchange to expand in equities market data through offering comprehensive data from most major markets including the U.S., Canada, Australia, Japan and 15 European countries.

Howson said: "We can serve global banks in all geographies and provide uniformity of service globally, particularly with respect to data."

Cboe has recently created a Data and Access Solutions division. This combines Cboe Information Solutions with its global market data and access services into one business led by Catherine Clay, executive vice president. She was previously senior vice president, Information Solutions.

Wordpress Management by