Cboe Reshuffle Prepares for Growth Trajectory
03.14.2022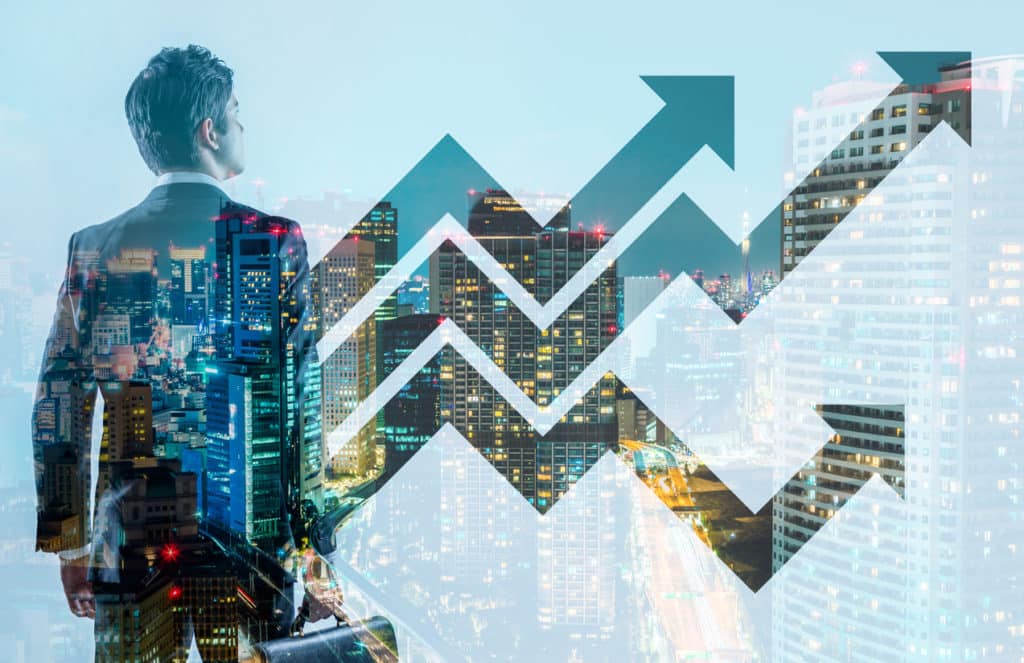 David Howson, the new president of Cboe Global Markets, said the group has an unrivalled trajectory of growth ahead after its transformation from a US derivatives exchange to a global derivatives and securities network.
Howson was previously executive vice president at Cboe and president for Europe and Asia Pacific and his new role will become effective on 12 May 2022.
He told Markets Media: "We have set ourselves up through organic growth and strategic acquisitions to take Cboe to the next level and are now putting the international leadership in place."
Cboe's Ed Tilly shares his thoughts on the senior management changes announced by the company today, including the promotion of David Howson to President. See the press release here: https://t.co/knR3MwARS7 pic.twitter.com/OkxOnirYMj

— Cboe (@CBOE) March 9, 2022
As part of the international reshuffle Natan Tiefenbrun becomes president, Europe to oversee Cboe's UK and Amsterdam-based businesses. Tiefenbrum was senior vice president and head of European equities at Cboe. He joined Cboe Europe in June 2021 from Bank of America and had previously worked at the London Stock Exchange Group, including as chief executive Turquoise, a pan-European MTF.
In addition Ade Cordell, senior vice president and president of Cboe Netherlands, becomes president, Asia Pacific and will relocate to the region in the fourth quarter of this year to oversee Cboe Australia and Cboe Japan and be responsible for the company's further expansion into the region.
Cordell will continue to oversee Cboe's European Derivatives (CEDX) business for the remainder of this year to ensure a seamless transition to a successor. He joined Cboe Europe from ICE in January 2020 as head of business development overseeing its expansion into derivatives.
"We believe Cboe has an unrivalled trajectory of growth ahead of it amongst our peer group," added Howson. "The focus for the team is to think about how we can create an even more consistent experience for our global customer base."
That experience includes consistent access to data, venues, and products and services in an even more cohesive and coordinated way across each region and asset class.
"We are also acutely aware that we need local market knowledge, expertise and relationships to help create a credible, trusted set of platforms around the world," he said. "The leadership framework is part of the puzzle but the full answer is the entire teams we have in each region that know their market."
Howson is relocating from London to Chicago to oversee Cboe's business lines globally, including equities, derivatives, derivatives strategy, FX, data and access solutions, listings and The Options Institute, Cboe's educational arm.
He previously worked in the US for three and a half years for Nasdaq during the introduction of Reg NMS, which he described as an evolutionary time for the US marketplace. "It will be enjoyable to go back during this evolutionary moment for Cboe," added Howson.
In addition Howson has worked in Milan, Copenhagen and the UK for a combination of entrepreneurial endeavours and large corporations.
"I have been through tectonic shifts in regulation across different jurisdictions and that diversity of experience will be extremely helpful in my new role," he said.
Howson joined Cboe in 2017 as part of the Bats acquisition, and became president, Europe in January 2020. He added responsibility for Asia Pacific in June 2021 after helping lead the acquisition of Chi-X Asia Pacific.
Derivatives
Howson is looking forward to learning more detail about the US derivatives business and will be leaning on and working closely with the existing team and customers to truly understand the breadth and depth of Cboe's franchise. His experience has primarily been in equities but he argued that the build out and launch of the European derivatives business from the ground up has been very valuable.
CEDX opened for trading on 6 September 2021, offering futures and options based on Cboe Europe single country and pan-European indices. Contracts traded on CEDX are cleared at EuroCCP. Howson oversaw Cboe's acquisition of the pan-European clearing house in July 2020 and the subsequent launch of CEDX.
"Over the last few years Cboe has come from primarily being a US derivatives exchange to a global derivatives and securities network," added Howson. "We have a presence in North America, Europe and Asia Pacific – across derivatives, equities and foreign exchange. We'll also be moving into fixed income later this year with US Treasuries."
Ed Tilly, chairman and chief executive of Cboe, said in the group's 2021 results that CEDX traded nearly 2,000 contracts in January, surpassing the total volume last year.
CEDX is planning to launch futures and options on four additional Cboe Europe country indices – Italy, Spain, Sweden and Norway – and weekly options on the phase one index products. Longer-term plans include a third phase of product expansion to include pan-European single stock options.
Howson said: "The development of European derivatives remains a focus, as well as consolidating our market share growth in European equities, which is up over 300 basis points from six months ago."
Growth strategy
Cboe is looking to replicate the blueprint in Europe in other regions by growing from cash equities as a base into data products, indices, derivatives and clearing.
"We talk about this as our value ladder and each new region is on a different step of that ladder," he added. "The goal is to create a pro-cyclical ecosystem as the cash equities markets drive data, which gives the opportunity for derivatives products and then feeds back into the data and equities market."
He described the ecosystem as reinforcing Cboe's data products.
"When you add in the other analytical tools within our Data and Access Solutions division – which we announced last year, led by Catherine Clay – that becomes a compelling and self-sustaining offering," he said.
Cboe BIDS Europe, Cboe's European block trading service, posted a record average daily value traded of €608mn in January as it continued to expand its network across the UK and Europe. Find out how to access this unique source of block liquidity: https://t.co/b7HBkmYEsg pic.twitter.com/CENDrbKYNc

— Cboe (@CBOE) February 14, 2022
Two of the big projects this year in terms of breaking ground in new asset classes are fixed income and digital assets, which Howson said demonstrate Cboe's strategy of combining customer-led organic growth with carefully chosen M&A.
Cboe announced the acquisition of ErisX in the fourth quarter of 2021. ErisX is expected to provide the group with spot trading, data, derivatives, and clearing capabilities for digital assets through its regulated futures exchange and clearing house in a new business, Cboe Digital.
In November 2021 Cboe announced plans to introduce a new dealer-to-dealer electronic trading platform for On-The-Run U.S. Treasuries. Cboe Fixed Income will be the group's first cash U.S. fixed income product.
Howson continued that Asia Pacific is about re-platforming and introducing BIDS' block-trading capabilities.
In addition periodic auctions, which Cboe pioneered in Europe and are now nearly 4% of volume on any given day in the region, will also soon be launched in the US, and potentially Asia Pacific.
Meet #Nanos, the one-multiplier, cash-settled S&P 500 option that's simplifying options trading. Coming week of March 14. Learn more at https://t.co/86GnShwsea pic.twitter.com/Fszl3C9y3Q

— Cboe (@CBOE) February 9, 2022
"In the rest of the business, we have the launch of nanos and a further push further into the retail investor space – and importantly the education effort that goes with that – and further expanding our Data and Access Solutions division," added Howson.