Cboe Sees Opportunities in Growth Of Retail
10.30.2020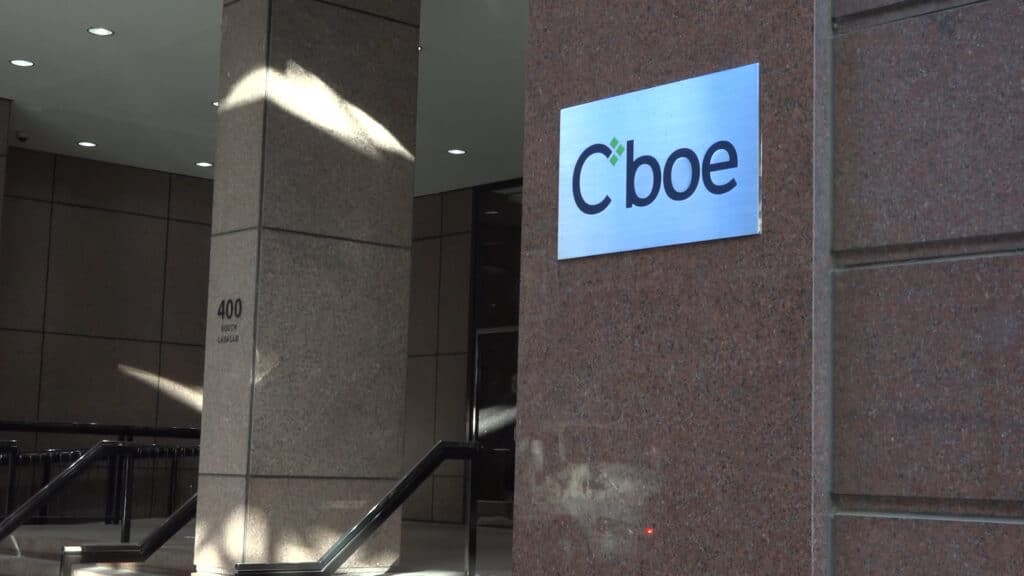 Strong growth in retail participation helped one of Cboe Global Markets' US equities exchange reach a record market share in the third quarter and the exchange sees opportunities for retail to start trading its derivatives.
The exchange reported today that net revenue for the third quarter was $292m (€250m), down 1% from a year ago. Total trading in U.S. equities rose 26% year-on-year in the third quarter.
Edward Tilly, chairman, president and chief executive of Cboe, said on the results call: "Cboe Retail Priority represented about 23% of EDGX trades in the quarter which reached a record market share of 6.8%."
Cboe operates four U.S. equities exchanges – the BZX Exchange, BYX Exchange, EDGA Exchange, and EDGX Exchange – through its acquisition of Bats Global Markets in 2017.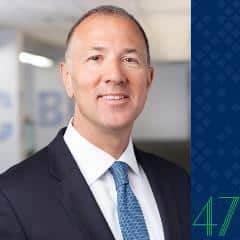 North American equities net revenue was $75.8m, up 1% from a year ago. Three other new exchanges have launched in the US which caused Cboe to change its pricing structure, and Cboe said it will continue to price aggressively.
Despite the rise in trading volume Cboe U.S. equities exchanges had a lower market share of 15.1% or the third quarter, compared to 17.2% in the same period last year.
The exchange said this was primarily due to retail trading driving higher off-exchange volume which averaged nearly 43% of total market volume, compared to 36% in 2019.
BIDS Trading
However Cboe has announced plans to acquire block trading venue BIDS Trading and build upon BIDS' partnership in Europe with Cboe LIS, which allows the trading of large blocks in the region.
Tilly said: "We have had great feedback from our investors on the BIDS acquisition. It brings a significant dimension to our U.S. equities trading with the opportunity for us to access off-exchange volumes for the first time and expand into other products and geographies, such as Canada."
Cboe has also completed its acquisition of MATCHNow, the largest equities alternative trading system in Canada, which was announced in May.
Chris Isaacson, chief operating officer of Cboe, said on the call: "We are super excited about BIDS as they are connected to 500 asset managers and we can bring them products from outside the US."
BIDS Trading will continue to run as an independent entity in the US as required by the SEC.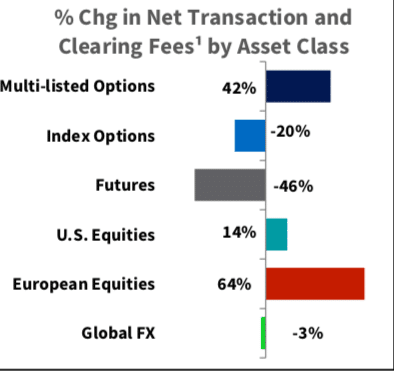 Derivatives
Average daily volume for multi-listed options up was 42% year-on-year in the third quarter. However, total market share was 32.4% for the third quarter, down 9% from a year ago. Cboe said this reflected a higher share of average daily volume from multi-listed options versus index options.
Tilly said: "Multi-listed options were up year-over-year across our four exchanges, led by retail engagement."
He continued that the industry has not valued retail flow highly enough and there is an exciting opportunity to provide derivatives for sophisticated retail market participants.
"That will be completely new ground and really exciting," added Tilly. "Institutional investors have been on the sidelines and will re-engage when normality returns. Once the two come together our ecosystem will be very powerful."
Futures net revenue fell 39% to $23.3m in the third quarter. Cboe said this reflected a 38% decrease in average daily volume and a 13% decline in rate per contract due to the introduction of mini-VIX futures, which is one-tenth the size of the standard VIX futures.
Tilly said: "Since the mini-VIX futures were launched in August trading has surpassed one million contracts and adoption continues to grow."
Non-Transaction Revenue
Another focus for Cboe is growing non-transaction revenue. Proprietary market data and access and capacity fees increased 14% in the fourth quarter.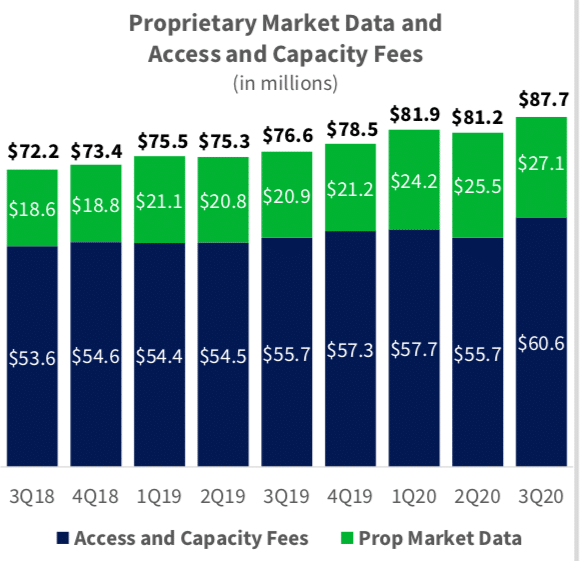 Isaacson said the acquisitions of Hanweck, FT Options and Trade Alert provided incremental recurring revenues.
In February Cboe acquired Hanweck Associates, a real-time risk analytics company based in New York, and the business of FT Providers, a portfolio management platform provider based in Chicago, known as FT Options and they were integrated with Cboe Information Solutions. In June Cboe acquired Trade Alert, which notifies users of market activity and order flow dynamics relevant to their business in real-time.
"Trade Alert had a high uptick as there is tremendous demand for real-time and historical data," added Isaacson. "There is a great opportunity for cross-pollination as we can provide data on one unified platform."