Cboe to Enter ESG Space
04.30.2021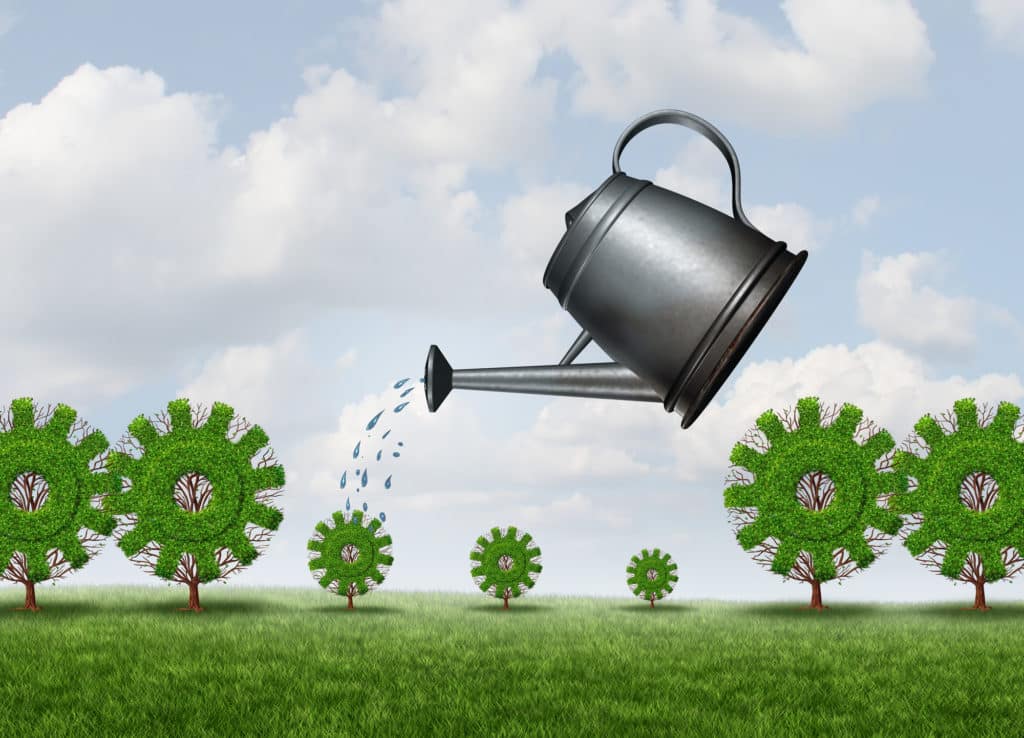 Cboe Global Markets said the exchange group will work with its partners to develop environmental, social and governance data and tradable products.
Ed Tilly, chairman, president and chief executive of Cboe Global Markets, said on the first quarter results call that ESG is top of mind for the firm and all its associates. He said: "This is a big deal for us."
John Deters, chief strategy officer for Cboe Global Markets, said on the results call that Cboe will proceed with ESG products – either data or tradable contracts – together with its partners.
"That has always been our forte and we have deep partnerships with FTSE Russell, MSCI and S&P who are all making substantial investments in ESG and leading the way into the future," added Deters. "We fully intend to leverage what they've built and create interesting value-added products from those partnerships and you will see many of those come to light over the next couple of quarters."
Another nascent area of growth is the cryptocurrency market where Cboe has signed an exclusive licensing agreement with CoinRoutes to disseminate its market data and create potential derived data and analytics products using its RealPrice data.
Cboe has entered into an exclusive licensing agreement with @CoinRoutes to use its RealPrice BBO. Read more at https://t.co/adlDEdWay9. pic.twitter.com/A9GpXzttlz

— Cboe (@CBOE) December 16, 2020
CoinRoutes' RealPrice data feed is a trademarked and patent-pending consolidated Best-Bid-Offer from all major cryptocurrency exchanges that incorporates the actual cost to trade specific quantities of a digital asset in real-time. Cboe has exclusive rights to use CoinRoutes RealPrice data to create digital asset indices and to offer custom index creation and calculations to Cboe clients.
Deters said: "The potential of derived data in crypto, the associated analytics and price data is an incredible opportunity for us. There is more to come and we are just getting this up and going."
Tilly continued that Cboe is trying to build an ecosystem for crypto beginning with access to market data. In addition Cboe and VanEck have made a regulatory filing for approval of a Bitcoin exchange-trade fund with the US Securities and Exchange Commission.
"We would love to deliver Bitcoin in a trusted way in ETFs, which are really customer friendly and easy to understand," Tilly added. "You then move from the ETF into satisfying demand from institutional market participants. We are pretty early in the innings for crypto and we are in it for the long haul."
International growth
Cboe acquired MATCHnow, the equities alternative trading system in Canada last year, has announced the purchase of another ATS, Chi-X Asia Pacific, and is launching a new European derivatives marketplace on 6 September 2021.
In addition, Cboe has acquired BIDS Trading, a registered broker-dealer and the operator of the BIDS ATS, the largest block-trading ATS by volume in the US, allowing the exchange to extend into the retail equities segment.
Chi-X Asia Pacific will provide a single point of entry into Australia and Japan, two of the world's largest securities markets.
Very interesting deal. Blocks in APAC are valuable — and hard! And thus ends JC Flowers tenure as an exchange investor. Good trade? Likely.

Cboe Global Markets Agrees to Acquire Chi-X Asia Pacific, Expanding Global Footprint into Australia and Japan https://t.co/XxNdv93ntv

— Jamie Selway (@JSelway3) March 25, 2021
Tilly said: "We believe Chi-X Asia Pacific significantly advances our mission to build one of the world's largest global derivatives and securities trading networks, enabling the further expansion of our product offerings to a global network of customers."
He argued that Chi-X Asia Pacific will complement the North American and European operations and provide a foothold in the key Asia Pacific region, positioning Cboe to become a truly global marketplace.
"Asia Pacific is an untapped market for Cboe and we are excited about the potential to offer our unique proprietary products and other services to clients in the region," Tilly added.
The Chi-X transaction is expected to close in the second or third quarter of this year, subject to regulatory review and other customary closing conditions.
Tilly added: "We see significant opportunity to leverage the planned Chi-X Asia Pacific acquisition to bring BIDS' industry-leading block trading capabilities to this new geography, with its current network covering major North American and European equity markets."
Cboe and BIDS Trading have been partners in Europe since 2016 when they created Cboe LIS for European equities block trading.
"The planned addition of Asia Pacific equities is expected to create a global block trading platform to serve a broad base of customers," said Tilly. "The expansion of BIDs in Canada is well underway with the technology integration of MATCHnow."
Cboe's planned entry into the Asia Pacific region is being complemented by lengthened global trading hours. In March this year Cboe extended equity trading hours on EDGX to allow trading to begin at 4am Eastern Time.
"The volume we are handling has exceeded our expectations with more than 11% of the volume trading during this early trading session," said Tilly.
Cboe is planning to extend global training hours for VIX and SPX options in the fourth quarter of this year as part of its 24/5 initiative, subject to regulatory review. Tilly added this will help meet growing investor demand for the ability to manage risk more efficiently, react to global macro economic events as they happen and adjust SPX index options positions around the clock.
In addition, one of Cboe's top priorities is the continued global expansion of the data analytics offering.
In April this year Cboe announced the creation of Data and Access Solutions, a new division led by Catherine Clay, that combined Information Solutions and Market Data and Access Services teams into one group.
"Additionally, in connection with the planned Chi-X acquisition, Cathy will lead our efforts to build the first truly global equities market data platform that is expected to offer data from most major markets around the world," said Tilly. "I think we're well positioned to take full advantage of all our deals over the past 18 months and it's great that it is coming together."
Trading volumes
Tilly said institutional investors have re-engaged with Cboe's index options and volatility products this year due to increased uncertainty around the political landscape, progress around the vaccine rollout and the reopening of businesses.
"Quarter-over-quarter volume increased by 63% in VIX futures, 29% in index options, and 15% in S&P 500 index options (SPX)," he added.
In Europe periodic auctions had record average daily notional value traded of €1.3bn during the first quarter. In addition Cboe LIS, powered by BIDS, had record market share of 24.1%, up from 22.7% one year ago.
The SEC has approved Cboe's launch of periodic auctions in the US.
"This paves the way for us to provide customers with an on-exchange alternative to off-exchange electronic block trading by enabling them to trade in size, or helping to reduce market impact," added Tilly. "This long-awaited approval in the US was the result of our steadfast commitment to improving markets for our customers and we look forward to launching this offering in the third quarter of this year."
Brian Schell, chief financial officer and treasurer at Cboe Global Markets, said on the call that Cboe achieved 14% organic growth in recurring non-transaction revenue, well ahead of the targeted growth rate for the year of 6% to 7%
"We now expect the total annual growth rate for this category to be 11% to 12%, up from our prior guidance of between 7% to 8%," said Schell.
Schell emphasised that Cboe plans to invest between $24m and $26m this year to drive incremental and sustainable long-term organic revenue growth. Cboe had net revenue of $366m in the first quarter, up 2% from a year ago.
"We reported a quarter of strong results, although earnings declined year-over-year against difficult comparisons to last year's record results," added Schell. "Our robust cash flow generation allowed us to return nearly $93m to shareholders through share repurchases and dividends in the first quarter."