CFTC Exempts 16 European MTFs From SEF Registration
07.24.2020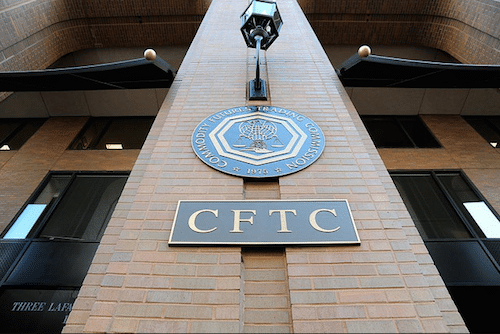 Statement of Chairman Heath P. Tarbert in Support of Amendment to CFTC's 5h(g) Order for the European Union
I am pleased to support this amendment, which will make two important changes to our Commission's previously issued 5h(g) Order for the European Union.  First, it will add 16 multilateral trading facilities ("MTFs") and organized trading facilities ("OTFs") to the list of European Union entities exempted from SEF registration under Section 5h(g) of the Commodity Exchange Act ("CEA").  Second, it will make clear that during the remainder of the transition period relating to the withdrawal of the United Kingdom from the European Union, i.e., Brexit, the 5h(g) Order will continue to apply to UK-based MTFs and OTFs.
I am pleased to support the final rule on the cross-border application of registration thresholds and certain requirements for swap dealers and major swap participants. This final rule provides critically needed regulatory certainty to the global swaps markets.

— Heath Tarbert (@ChairmanHeath) July 23, 2020
The addition of these 16 trading facilities located in France, Germany, The Netherlands, Spain, and the United Kingdom is consistent with our prior determination that the European Union's regulatory frameworks for MTFs and OTFs meet the standard set forth in Section 5h(g) of the CEA.  This reflects the work of our Division of Market Oversight ("DMO") and our Office of International Affairs in conjunction with their counterparts at the European Commission's DG FISMA.  DMO confirmed these MTFs and OTFs remain in good standing in their home EU Member States, and that each relevant EU Member State applies the EU regulatory framework and provides reciprocal access for U.S.-based trading platforms.
With respect to Brexit, the EU requirements relating to MTFs and OTFs will continue to apply within the United Kingdom during the transition period.  Therefore, we have clarified that the 5h(g) Order will continue to apply with respect to UK-based trading facilities for the duration of the agreed transition period.  Our actions in this regard will help ensure a smooth transition for the derivatives markets impacted by Brexit.
Today's amendment to the 5h(g) Order is another important step in our efforts to build a trans-Atlantic regulatory framework that is cooperative and efficient, and reflects mutual respect and deference.  Coupled with high regulatory and supervisory standards, we can work with our European partners to promote the liquidity and resiliency of the trans-Atlantic derivatives markets.  This amendment demonstrates the CFTC's respect for the dedication and expertise of our European regulatory counterparts.
I have long maintained that regulatory deference must be reciprocated—it must be a two-way street.  Today's action is based on continued signs that the European Commission and the European Securities Markets Authority are working in good faith to build an appropriate degree of deference into their implementation of the European Market Infrastructure Regulation ("EMIR 2.2").   In that regard, I would like to note that on July 14, 2020, the European Commission adopted three Delegated Acts under EMIR 2.2.  These acts address EU supervision of third-country central counterparties, and the extent to which they should be subject to heightened supervision by European regulators.  The standards set forth in the Delegated Acts are predictable, proportionate, and designed to provide an appropriate degree of deference to home country supervision.
I look forward to continued engagement with our European counterparts to advance our shared interest in curbing market fragmentation and strengthening reciprocity.  In that context, I am pleased to support today's amendment to the 5h(g) Order for the European Union.
Source: CFTC
Done & dusted. Kudos to @ChairmanHeath and @CFTC for this well considered step in comity and respect towards overseas #Financial #regulation. https://t.co/flBfdziPki

— Chris Giancarlo (@giancarloMKTS) July 24, 2020