CME, Google Cloud Partnership is 'Transformational'
01.06.2022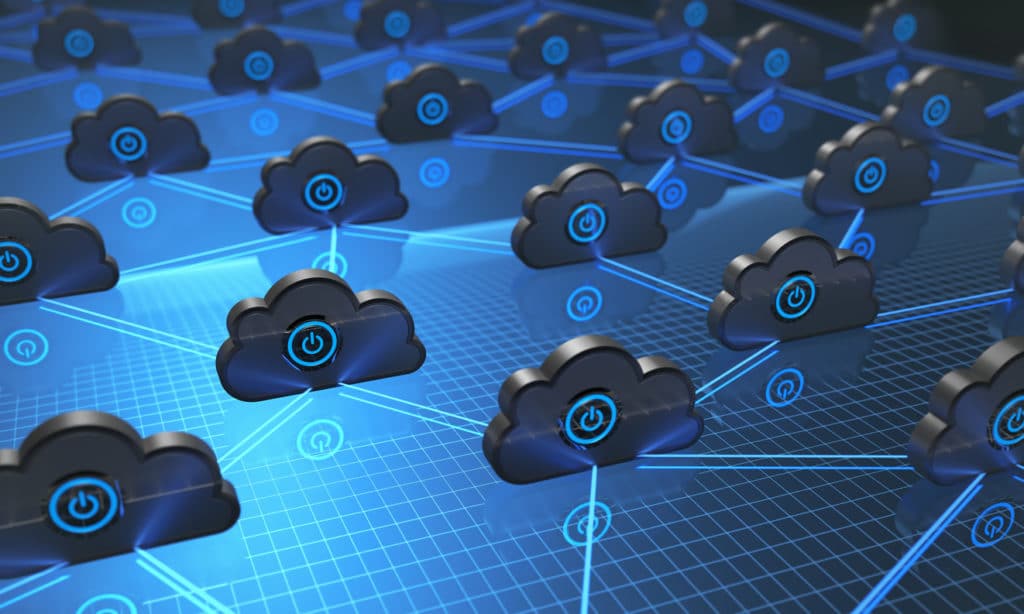 Zac Maufe, managing director, Google Cloud, financial services, said the technology provider's partnership with CME Group will start to change how firms interact with markets.
In November 2021 CME Group and Google Cloud announced a 10-year strategic partnership to migrate the exchange operator's technology infrastructure, and eventually all its markets, to the cloud.
Maufe told Markets Media: "The CME deal is a really exciting milestone. This is a chance to demonstrate that the cloud is ready for the most mission critical applications."
CME Group Signs 10-Year Partnership with Google Cloud to Transform Global Derivatives Markets Through Cloud Adoption. Google also made $1B equity investment in CME Group. Learn more https://t.co/hP4P74Cxmr.

— CME Group (@CMEGroup) November 4, 2021
Maufe continued that one of the things that gets him most excited about the CME deal is the idea of opening up markets to more participants. Latency has been such a big part of the equation for trading performance that market participants were previously forced into co-location and proximity to the exchange's servers, which limits the ability to interact with markets.
"So it is very transformational, especially when coupled with data and artificial intelligence, in starting to really change how firms interact with markets," he added.
Google is confident of meeting the stringent performance and regulatory requirements of a critical financial market infrastructure as the firm has a consumer business that is massive in scale and also mission critical.
Maufe, a former banker, described Google Cloud as a pioneer that has a lot of pride in having built-in security. The other foundation piece is that Google Cloud has a global network with ultra-low latency capabilities.
"We have built on a technology that has been globally scaled to billions of users while making sure that security is critical," he added. "With that experience in mind, we have been deliberately thoughtful in building out the capabilities in financial services to meet all the regulatory standards."
Data and analytics
Google Cloud's data analytics and machine learning solutions will help CME Group provide clients with on-demand information and toolkits for developing models, algorithms, and real-time risk management. The partnership will also involve jointly creating new products, such as risk mitigation tools, analytics services, and user-centric platforms.
Maufe explained that product silos have grown up in financial services which need to be integrated into a common data set with a common taxonomy. As a result, many financial services firms tried to create data lakes, but without a single taxonomy the data sets became so big that getting insights out of them was incredibly tricky and time consuming.
"The data lakes have not been super-successful because they quickly became data swamps," he added.
In contrast, Google is a data company and has spent a lot of time thinking about how to put massive datasets together to get insights leveraging its compute power while ensuring that security is built in at every level.
Interesting interview with Terry Duffy today re the Google cloud deal. Duffy says it's less about the costs & more about taking products to market faster.

Google allows CME to pursue ideas without being constrained by a backlogged tech dept.https://t.co/2TeADLmEnb

— Hide Not Slide (@HideNotSlide) November 5, 2021
"We can bring advanced algorithms into financial services through artificial intelligence/machine learning where the bar is much higher and explainability is critical," Maufe said. "We've done a lot of work to make model governance and explainability much easier."
The next piece is Google Cloud's data tooling to manage, organise, sort and get insights out of massive datasets. Another differentiator that Maufe cited is leadership in AI where Google Cloud has spend a lot of time thinking about how it can be applied to solve business problems while meeting fairness and transparency requirements.
"In 2022 we're really excited about building stronger partnerships but the part that gets me up in the morning is using technology to transform markets, commercial banking or retail banking," he added. "We hope to have more proof points to demonstrate that it's not just a tech conversation but about creating different business outcomes."
Big Tech buys into markets
Google also made a $1bn equity investment in CME's new series of non-voting convertible preferred. Consultancy Coalition Greenwich said in its report, Top Market Structure Trends for 2022, that the partnership and investment are notable.
*New* Top Market Structure Trends to Watch in 2022 https://t.co/6IlIMNQKCD via @CoalitionGrnwch pic.twitter.com/L079flQHbI

— Coalition Greenwich (a division of CRISIL) (@CoalitionGrnwch) January 4, 2022
Front Month, a newsletter covering exchanges & market structure, said in November that CME spends approximately $200m per year on keeping its technology refreshed & state-of-the-art. "Succeeding in the market infrastructure business is no small endeavor," said the newsletter.
The newsletter continued that If CME doesn't control every part of their own market structure, its last real competitive advantage is the liquidity of its markets so the exchange is betting that its liquid futures markets are all it needs to keep its high-margin, monopolistic business model intact.
"As we hear more details about this transition in the coming quarters, I want readers to understand how big of a deal this partnership is not only for CME, but for the entire exchange industry," the letter added. "The Big Tech giants have begun their invasion."
In November 2020 Nasdaq also announced it will begin migrating markets to AWS, Amazon's cloud business, from 2022.
Maufe said Google Cloud is targeting the whole financial services ecosystem, from exchanges to the big players to start-ups.
For example, Symphony, the markets' infrastructure and technology platform, announced in July 2021 that it had selected Google Cloud as its primary cloud provider and will migrate its platform which serves more than 1,000 financial services firms.
Brad Levy, chief executive of Symphony, said in a statement: "Our client base operates in a highly regulated environment, and our choice of cloud provider is not a minor decision. Our secure and compliant collaboration platform was key in getting financial institutions comfortable with the cloud."
Innovation
Financial services has traditionally been very incremental in its approach to innovation according to Maufe. However, the fintech space has demonstrated that starting with a blank sheet of paper allows firms to be incredibly innovative, incredibly quickly.
"One of the big things that has held back financial services is this incremental approach and I truly believe that in five years time, if we're successful, the environment will be more dynamic," said Maufe. "I'm really hoping we have different business models out there and that people are experiencing financial services in different ways."
He continued that financial services can modernize in two ways. The classic 'lift and shift' approach takes the technology stack and moves it into the cloud. However, the migration can also enable financial institutions to reinvent how they do things, which is starting to happen.
"Financial institutions are realising they are going to have to make the move sooner rather than later and it is a transformational crawl, walk, run journey," added Maufe. "At Google what gets us really excited is how we help drive innovation in the industry."