CME Reaches Record SOFR Futures and Options Open Interest
09.02.2022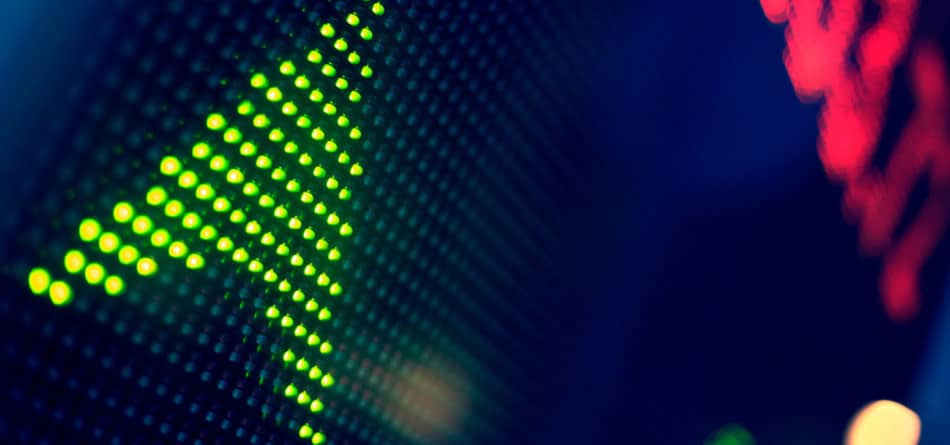 Open interest for SOFR contracts at CME Group reached a record at the end of August as the industry continues to transition away from Libor.
CME reported that SOFR options had a record monthly average daily of 518,296 contracts in August and record open interest of 11.2 million contracts at the end of the month.
In August there were 15 trading days when SOFR options daily volume surpassed Eurodollar options. SOFR options average daily volume in August was equivalent to 120% of Eurodollar options ADV in the same period.
Open interest in SOFR options just surpassed 10M contracts. Up from 1.6K at the start of the year. https://t.co/GcP6BggxTL pic.twitter.com/owyI9M8b9l

— CME Group (@CMEGroup) August 11, 2022
After the financial crisis in 2008 there were a series of scandals regarding banks manipulating their submissions for setting benchmarks across asset classes, which led to a lack of confidence and threatened participation in the related markets. As a result, regulators have increased their supervision of benchmarks and moved to risk-free reference rates (RFRs) based on transactions, so they are harder to manipulate and more representative of the market.
The US Alternative Reference Rates Committed chose SOFR to replace US dollar Libor, although other new risk-free reference rates have also been launched. The use of US dollar Libor in new contracts was banned from the end of 2021, with limited exceptions, and five US dollar Libor settings will continue to be calculated using panel bank submissions until mid-2023.
At CME SOFR futures also had record open interest of 7.7 million contracts on August 30. There were 23 trading days in August when SOFR futures daily volume surpassed Eurodollar futures, with SOFR futures average daily volume in August equivalent to 164% of Eurodollar futures ADV in the same period.
Derivatives analytics provider Clarus Financial Technology had highlighted that the notional equivalent amount of SOFR futures trading had overtaken the equivalent in Eurodollar contracts between May and July.
SOFR Futures are now bigger than Eurodollars https://t.co/A71H4rA9XF

— Clarus (@clarusft) August 10, 2022
Chris Barnes at Clarus said in a blog: "Remember that I am often shocked just how large the Eurodollar market is, so this is really quite some achievement."
CME Group Monthly Market Statistics

◾️August 2022 ADV up 22% to 21.2M contracts
▪️ Equity Index ADV up 51%
▪️ Foreign Exchange ADV up 39%
▪️ Interest Rate ADV up 20%
▪️ Options ADV up 18%

— CME Group (@CMEGroup) September 2, 2022
ICE Swap Rate
ICE also made another step in the transition away from Libor when ICE Benchmark Administration Limited started a consultation on its intention to cease the publication of all ICE Swap Rate settings based on US dollar LIBOR.
"Following the UK FCA's announcement on March 5, 2021, regarding the future cessation and loss of representativeness of USD LIBOR, IBA does not expect sufficient (or perhaps any) input data required to calculate USD LIBOR ICE Swap Rate settings (i.e. data based on eligible interest rate swaps referencing USD LIBOR settings) to be available after June 30, 2023," said ICE in a statement.
The consultation is open for feedback until 5:00pm London time on October 7, 2022.