Coinbase Aims to Launch Listed Derivatives in 2022
05.19.2022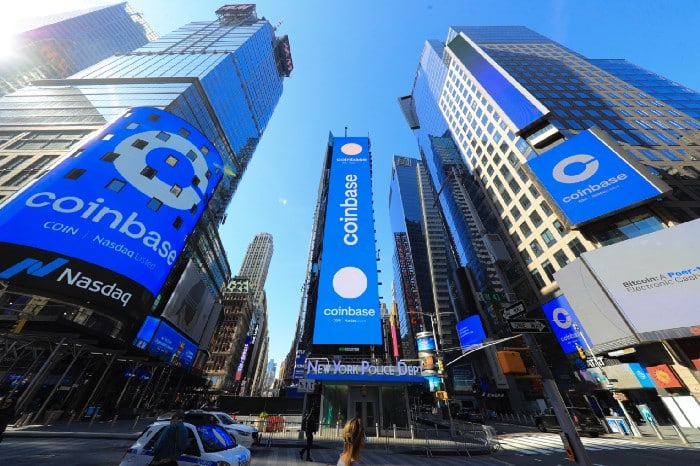 Greg Tusar, vice president, institutional product at Coinbase, said derivatives are a focus for the listed cryptocurrency firm and it aims to launch products this year.
Tusar was interviewed at the Sifma Ops Conference in Phoenix on 18 May.
He noted that he had spent 30 years involved in trading and technology after starting on the floor of the New York Stock Exchange in 1992. During this time he watched equities trading move from people on the NYSE floor to becoming a highly electronic and efficient market.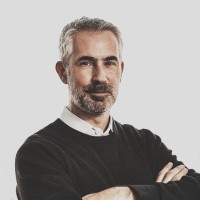 "I feel like it was a gift to be able to watch this change," Tusar said. "I also have the good fortune of being able to watch the world of crypto and digital assets go through some of the same transition. The things we are talking about now will be a reality in a year or two years from now because that is the pace at which we play."
Tusar spent most of his career at Goldman Sachs where he became a partner and global head of electronic trading. In 2017 he left the bank to co-found Tagomi, a crypto prime brokerage platform, with Jennifer Campbell and Marc Bhargava.
Tagomi was acquired by Coinbase two years ago and Tusar said the idea was that its institutional securities capabilities, such as smart order routing and algorithmic trading, could be combined with the crypto world which had developed through retail trading. In 2021 Coinbase Prime was launched to provide a fully integrated prime brokerage solution that includes custody, advanced trading, data analytics, and prime services. He continued that putting in trading and operational controls was a massive differentiator as this did not previously exist in crypto
"Custody is far and away the single most important thing we do for institutional clients as digital assets are bearer instruments," said Tusar. "At the end of the first quarter of this year Coinbase overall had just over $250bn in assets, roughly half held by institutional clients in the Coinbase Trust Company, a New York limited purpose trust charter.
Learn how Coinbase provides institutions with trusted access and storage for DeFi tokens ↓ https://t.co/tfEdTvUpCY

— Coinbase Institutional (@CoinbaseInsto) March 3, 2022
Coinbase Prime has built trading capabilities, applied to register as a futures commission merchant, FCM, to be able to offer cryptocurrency futures and derivatives trading on its exchange and also acquired FairX, a derivatives exchange regulated by the US Commodity Futures Trading Commission.
"The the world of derivatives is clearly an area of focus and a way for institutional investors to get exposure," said Tusar. "We will be starting with listed derivatives and launching later this year."
Coinbase Prime is starting down the road of being able to offer prime financing for clients who want services such as margin and shorting in the spot markets. Tusar added. "Prime brokerage in the crypto space is new and in its infancy but we are excited about being the central point for those services."
For example, Coinbase has completed a collateralized Bitcoin loan with an investment bank. This month Bloomberg reported that Goldman Sachs completed Wall Street's first Bitcoin-backed loan with Coinbase. Brett Tejpaul, head of Coinbase Institutional said in the report that Coinbase's work with the bank is a first step in the recognition of crypto as collateral which deepens the bridge between the fiat and crypto economies.
Tusar continued that Coinbase has spent a lot of time in the last 12 months thinking about the possibilities of a crypto exchange-traded fund and having discussions with participants involved in ETF issuance.
Another critical focus is working out how the crypto fits within the existing operational infrastructure so digital assets can sit side by side with traditional assets and administration and reporting is seamless.
"Institutional investors are building operational and research infrastructure on the assumption that this is ultimately going to be a new asset class, not just a way to transact traditional securities commodities more efficiently," Tusar added.
Coinbase said in its results for the first quarter of 2022 that the trend of both lower crypto asset prices and volatility that began in late 2021 had continued.
On the institutional side Coinbase expanded the market maker program and said it continued to see a secular tailwind of crypto adoption among institutions.
The report said: "In the first quarter, we grew the number of institutional customers compared to the fourth quarter and were proud to welcome or expand relationships with Alameda, Brevan Howard Digital, Invesco, GSA Capital, Lakestar, Market Securities, Millennium Global, Silvergate, Shapeshift, and World of Women."
In the first quarter institutional trading volume was $235bn, a decrease of 37% compared to the fourth quarter, and accounted for 76% of total trading volume. Institutional trading volume was more heavily concentrated in bitcoin and ether compared to retail trading volume.