Coinbase Bullish on Institutional Business
12.02.2021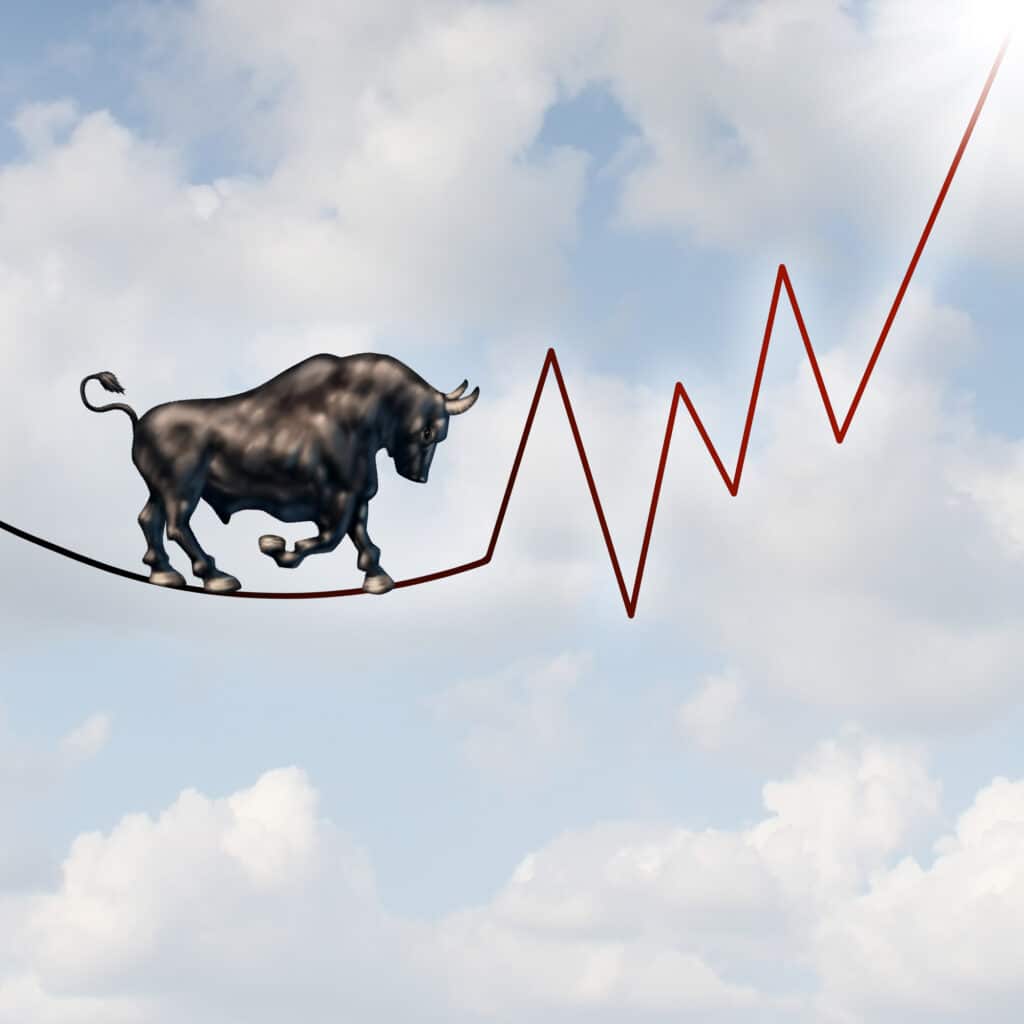 Brian Armstrong, co-founder and chief executive of Coinbase, said he is bullish on the crypto exchange's institutional business which has been growing really well.
Armstrong was interviewed by Fred Wilson, partner of Union Square Ventures and lead independent director of Coinbase, at the JP Morgan Crypto Economy Forum on 30 November.
Armstrong said: "Our institutional business has been growing really well which I'm happy about."
Coinbase initially addressed the institutional market by offering custody for crypto assets and then launched prime brokerage in the middle of the third quarter of this year. Coinbase Prime combines advanced trading, custody, analytics, and financing and has a smart order router.
"Clients call us up who want to do $1bn-plus in trading with best execution and pricing that doesn't move the market," Armstrong added. "We can help fan out those orders to every exchange out there over a period of a week or however long it takes."
Armstrong continued that institutional clients want Coinbase to support more assets and yield generation with staking.
"We have provided post-trade settlement and margin. So that's the set of features that are being built out and it's a big investment for us," he said. "I'm really bullish on our institutional business."
Coinbase said in its shareholder letter for the third quarter results this year that clients including Pimco and Marex Solutions either began or continued their journey into the crypto economy with the firm, while enterprises such as Prosegur formed partnerships to use infrastructure products and services.
UPDATE: Q3 financial results are in

Check out our shareholder letter, which includes Q3 financial results, and a quick recap below.

Shareholder letter 👉https://t.co/wtfNeyIu9O pic.twitter.com/Gnp4liC0sH

— Coinbase (@coinbase) November 9, 2021
Institutional trading volume was $234bn in the third quarter, a decline of 26% from the second quarter, and nearly three quarters, 72%, of total trading volume. Coinbase said the decline in institutional trading volumes was driven by lower volatility.
Institutional transaction revenue was $67.7m in the third quarter, down 34% compared to the second quarter.
Alesia Haas, chief financial officer of Coinbase, said on the third quarter results call that the vast majority of the volume is from market makers for both retail and institutional users. She continued that growth is coming from the the brokerage side as Coinbase can offer best execution via its smart order router.
"We're seeing new hedge funds come in, we're seeing new corporates come in, we're seeing new all sorts of asset managers make an allocation to crypto," she added.
In the third quarter verified users grew to 73 million and retail monthly transacting users (MTUs) were 7.4 million. Coinbase generated $1.2bn in net revenue, marking the third consecutive quarter of more than $1bn in net revenue.
Armstrong described Coinbase as a crypto company, rather than a financial services company or a technology company.
"We are connecting into the traditional financial system," he said. "We're helping bridge that gap between fiat money and crypto as we are regulated as a financial service."
DeFi
He explained that although people think of Coinbase as a centralised exchange, the firm is aiming to become the primary financial account of crypto economy where customers can store assets, trade, lend and transact other services.
"Coinbase is going to embrace DeFi as we we think that's a very important trend," said Armstrong. "You're going to see DeFi products and services surfaced within Coinbase app, either as third -party apps or more first-party apps and interfaces."
DeFi, or decentralised finance, lets customers recreate some traditional financial services in a decentralised way on a blockchain using smart contracts – such as lending their assets.
Armstrong continued that most of the interesting developments in DeFi and non-fungible tokens (NFTs) will be through self custodial wallets.
Coinbase Custody was launched in 2018 and Armstrong said it now stores $255bn of crypto, approximately 10% of all crypto in the world.
He added: "That's a great indication of trust that people have in centralised custody, especially our institutional customers who really want a qualified custodian."
Unlock the world of crypto on desktop!

The latest update for Coinbase Wallet extension brings full standalone functionality. Browse dapps, trade thousands of assets on decentralized exchanges (DEXes), earn with DeFi and staking, and collect NFTs.

👉 https://t.co/STeJso5BJL pic.twitter.com/hIm8DuTC7n

— Coinbase (@coinbase) November 8, 2021
It is also possible to build wallets that are self custodial. Armstrong explained if a firm is not storing customer funds they are regulated as a software company, rather than a financial service business.
Unbound Security
On 30 November Coinbase announced the acquisition of Unbound Security.
Today we're announcing the acquisition of one of the world's most sophisticated security companies and its team. Joining forces with @UnboundSecurity will enable us to provide the highest levels of security in a way that's simultaneously frictionless, yet virtually impenetrable. pic.twitter.com/uamjSG4zqg

— Coinbase (@coinbase) November 30, 2021
Coinbase said in a blog: "Crypto can't grow without strong cryptography and strong security, but it also needs to be user friendly. Secure multi-party computation (MPC) is an application of advanced mathematics to enable crypto assets to be stored, transferred and deployed more securely, easily and flexibly than ever before."
Threat vectors and complexities for participants to safely manage their crypto private keys are growing exponentially with the cryptoeconomy.
"Technologies such as MPC will enable these groundbreaking use cases to come to life safely, securely and in a way that's user friendly," added Coinbase. "Over time MPC capabilities will enable new features across our consumer, institutional and cloud products to participate in the cryptoeconomy."