Crypto ETP Listings Rise in Europe
06.03.2021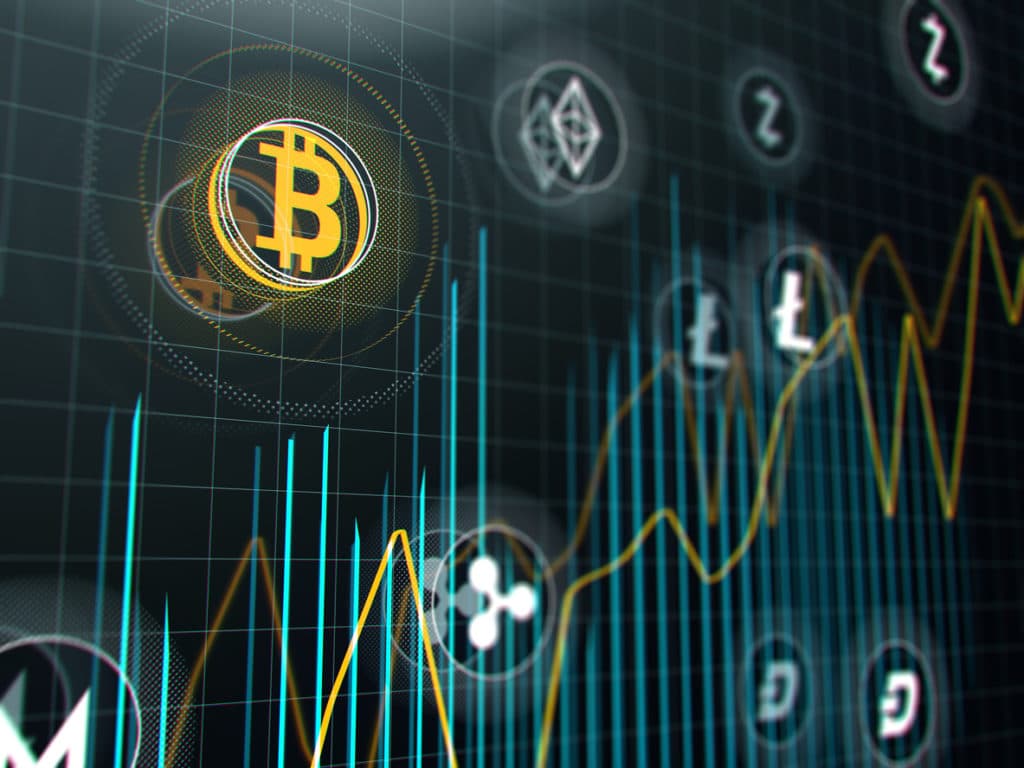 ETC Group is listing the first cryptocurrency exchange-traded product to be traded on a UK market while WisdomTree has cross-listed cryptocurrency ETPs on Euronext exchanges in Paris and Amsterdam.
ETC Group, the specialist provider of innovative, digital asset-backed securities, announced that its BTCE Bitcoin product will be available to trade as of 7 June via the Aquis Exchange MTFs in London and Paris.
Aquis Exchange becomes UK's 1st stock exchange to trade a cryptocurrency ETP (BTCE)

— Aquis Exchange (@Aquis_Exchange) June 1, 2021
Alasdair Haynes, chief executive of Aquis Exchange, said in a statement: "Investors are increasingly accepting digital assets as a bona fide asset class and giving them a place in balanced investment portfolios."
Trading will take place in sterling, Swiss francs, Euros and US dollars while clearing will be carried out by SIX x-clear as the sole CCP providing central clearing. The product was the first centrally cleared Bitcoin ETP on Deutsche Börse's XETRA platform in June 2020, and then listed on SIX Swiss Exchange in January 2021.
Bradley Duke, chief executive of ETC Group, told Markets Media the company was established in 2019 and took time to get approval from BaFin, the German financial regulator.
"We started having conversations with Deutsche Börse even before we formed the company as they said they would be interested in listening," he said. "They were quite open-minded and have also got the biggest ETP board in Europe and which is the most liquid."
ETC develops crypto products that can be centrally cleared on a major exchange, be secure, have as little tracking error as possible and no holding periods so investors can buy and sell as they choose. In addition, ETC also introduced an independent trustee and a third-party administrator. Research by ETC found that more than half, 53%, of European professional investors prefer to trade Bitcoin via an ETP.
Duke said: "ETC Group makes products for institutional investors because we understand liquidity on exchanges and traditional finance. We can provide a platform for that crossover between investors who want to access crypto products on a regulated exchange and benefit from the decades of regulation that prevents market abuse and to prevent money laundering."
The ETPs are supported by a network of authorised participants and market maker to ensure ensure on-exchange liquidity and tight spreads.
Duke said: "We are very proud of our liquidity statistics and spreads. Investors don't have to worry about market impact and our products are 100% fungible with the underlying."
In March 2021 ETP launched the first Ethereum ETP on Deutsche Börse and the following month it listed the first Litecoin ETP on the German exchange. All the ETPs are marketed and distributed by HANetf.
Today ETC Group has listed its ETC Group Physical Litecoin ETC (Ticker: ELTC), the first Litecoin exchange traded product (ETP) trading on the Deutsche Börse. Read about it here: https://t.co/M9LHRrlLel pic.twitter.com/nLo1fS0ge6

— ETC Group (@ETC_Crypto) April 14, 2021
Hector McNeil, co-founder and co-chief executive at HANetf, said in a statement: "We are excited to be supporting the ongoing expansion at ETC Group and the launch of their third crypto ETC with the listing of ETC Group Physical Litecoin ETC. The huge success of their first product, BTCE, which reached over $1bn in assets in just over seven months since listing demonstrates the growing demand for products which enable investors to avoid concerns about the technical challenge of buying and storing cryptocurrencies."
Duke said ETC launched an Ethereum ETP as the cryptocurrency has been around for a long time and is second heaviest traded after Bitcoin. "It is also a remarkable blockchain with so much development going on and there is a very ambitious upgrade to Ethereum 2.0." he added.
He continued that Litecoin has also been around for a long time and has some significant improvements over the Bitcoin blockchain so a lot of people are using it for payments.
"We will launch more innovation in products," Duke added. "We have managed to build a brand in a short space of time around security and serious products for serious people."
Duke believes that institutional investors are here to stay in the crypto space and it is coming of age, especially with companies such as MassMutual and Fidelity entering the fray.
"I really believe that crypto is going to become a normal part of institutions' asset allocation as they seek to build diversified portfolios, especially as we head into inflationary times," he said.
Cross-listings
From June 1 ETC also listed its Bitcoin and Ethereum ETPs on Euronext exchanges in Paris and Amsterdam.
As well as listing #Bitcoin & #Ethereum #ETCs on Euronext exchanges in Paris and Amsterdamhttps://t.co/NtN8rNLUzF pic.twitter.com/TdLdOrWNaT

— ETC Group (@ETC_Crypto) June 1, 2021
The firm said its Bitcoin and Ethereum ETPs were the most liquid in in Europe in the first quarter of this year and have traded $5.4bn and $297m respectively since being launched on the Deutsche Börse. ETC's Bitcoin, Ethereum and Litecoin products have also been listed on SIX Swiss Exchange the year.
"We want to build products and bring them to the investment community where they are," said Duke. "Many only invest in the local markets where they have a certain level of trust."
We've new listings – with our #Ethereum ETHetc -ETC Group's Physical Ethereum ETC (Ticker: ZETH) and #Litecoin LTCetc – ETC Group´s Physical Litecoin ETC (Ticker: ELTC) also now on the Swiss Stock Exchange SIX in USD, CHF and GBP.

Read more here: https://t.co/44jTo1X6pW pic.twitter.com/59biw3nFBf

— ETC Group (@ETC_Crypto) May 26, 2021
This month WisdomTree, an exchange-traded fund and ETP sponsor, announced that its physically-backed bitcoin and ether ETPs have listed on Euronext exchanges in Paris and Amsterdam. They are already listed on Germany's Börse Xetra and SIX.
Jason Guthrie, head of digital assets, Europe, at WisdomTree, said in a statement: "Since we launched our digital assets platform in 2019, we have seen a lot of development in the space. This milestone represents the growing acceptance of cryptocurrencies, the evolving European regulatory landscape and the latest signal that digital assets are here to stay."
WisdomTree's digital assets product range has more than $235m in assets under management according to the firm. Its digital assets are passported in Austria, Belgium, Denmark, Finland, France, Germany, Italy, Ireland, Luxembourg, Netherlands, Norway, Spain and Sweden.
Alexis Marinof, head of Europe at WisdomTree, said in a statement: "Since launching our first digital asset ETP we've seen the level of interest amongst institutional investors grow significantly. The asset class is still in its infancy but 2020 was an important year for the asset class and institutional investors are waking up to the potential digital assets can bring to portfolios as a diversifier."
US regulation
The US Securities and Exchange Commission has yet to approve a Bitcoin ETF.
Gary Gensler, chair of the SEC, said in his testimony to the House of Representative's financial services committee that "there are many challenges and gaps for investor protection in crypto markets".
In May Cboe Global Markets submitted an SEC filing on behalf of Fidelity Investments, seeking approval to list and trade their bitcoin ETF – Wise Origin Bitcoin Trust. The exchange also filed with the SEC in March to potentially list and trade shares of the VanEck Bitcoin Trust.
The Fidelity filing said Cboe first applied to the SEC to list an exchange-traded product to provide exposure to bitcoin in the U.S. on June 30, 2016.
"At that time, blockchain technology, and digital assets that utilized it, were relatively new to the broader public," said Cboe. "The market cap of all bitcoin in existence at that time was approximately $10bn."
However since then the digital assets financial ecosystem, including bitcoin, has progressed significantly and market participants have conducted registered public offerings of both digital asset securities and shares in investment vehicles holding bitcoin futures. Additionally, licensed and regulated service providers have emerged to provide fund custodial services for digital assets, among other services according the filing.