Crypto Infrastructure Focuses on Middle Office
05.31.2022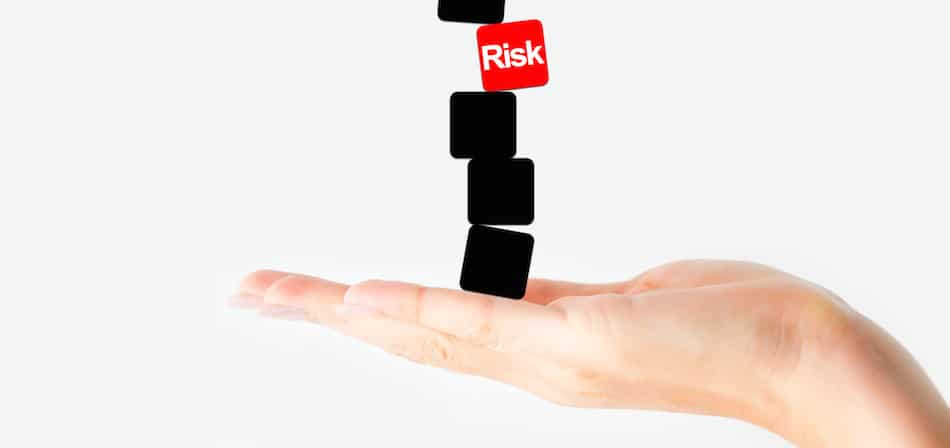 Anton Katz, co-founder and chief executive of Talos, an institutional technology provider for digital asset trading, said market participants are asking more questions about risk management and capital efficiency.
Katz told Markets Media: "I'm really pleased to see this trend because this is another signal that the market is getting more institutionalized and more professional. People are thinking about portfolio construction, risk-weighted portfolios and risk-weighted returns."
As crypto markets are always open, trading 24 hours each day, risk management models for traditional markets will not be suitable.
Talos developed its platform in 2018 to power the full trade lifecycle through a single point of access. Services include enterprise grade order management, liquidity aggregation, algorithmic execution, reporting and compliance which should allow for more efficient operations, better execution and lower total cost of ownership. The company's clients range from buy-side institutions to financial service providers, and includes broker-dealers, prime brokers, hedge funds, banks, OTC desks, custodians, exchanges and lenders. In addition, Talos is getting more questions around lending and borrowing and capital efficiency.
"Risk is a major topic and we are working with partners to work out how to do this on an institutional level," Katz added. "Clients are also asking how to interact with digital assets from a capital efficiency perspective in the same way they think about other asset classes."
Katz continued that institutional clients think about the entire investment lifecycle from front to middle to back office so Talos has to prove an umbrella of services to make it as easy for institutions to interact with digital assets as they do with traditional securities.
Fundraising
Talos announced a $105m Series B funding round that values the company at $1.25bn in May 2022. The round was led by venture capital firm General Atlantic with new investors including Stripes, BNY Mellon, Citi, Wells Fargo Strategic Capital, DRW Venture Capital, SCB 10x, Matrix Capital Management, Fin VC and Voyager Digital, Graticule Asset Management Asia (GAMA) and LeadBlock Partner.
.@talostrading works to remove barriers to wide-scale crypto adoption with tech that powers the full trade lifecycle. We're excited to lead Talos' Series B funding round and to support the team as it seeks to connect more members of the crypto ecosystem. https://t.co/VhbXf9cnqU pic.twitter.com/u9c7D3CKc2

— General Atlantic (@generalatlantic) May 10, 2022
Ken Fox, founder and partner at Stripe, said in a statement: "Talos has built the most powerful technology infrastructure stack aggregating connectivity across the crypto ecosystem. We are thrilled to partner with Talos as they further catalyze and accelerate the institutional adoption of digital assets."
Existing investors in the latest funding round included Andreessen Horowitz, PayPal Ventures, Castle Island Ventures, Fidelity Investments, Illuminate Financial, Initialized Capital and Notation Capital.
Katz said: "The funds raised are half of the story and the other half is the partnerships that we strike as a result of this round. We are securing funds from players who are really signalling the institutional adoption of digital assets."
The funding will be used to expand the product line, accelerate expansion into Asia Pacific and Europe and hire more staff after the team has increased by over 400% during the past year. The firm said it had rapid growth in 2021 with institutional trading volume growing more than 20 times year-over-year.
Growth
Katz said the firm believes strongly in digital assets, despite the immediate volatility in the market, and institutions are continuing to move forward, sometimes more quickly than six months ago.
"We want to address how a traditional or crypto-native institution can handle their entire trade lifecycle inside our one-stop shop," Katz added. "We are building the most that we've ever built for service providers which is a great signal – like a canary in a coal mine."
In 2021 Talos launched a feature allowing clients to define and trade synthetic pairs that include foreign exchange and crypto "legs." Katz said FX has been added to the Talos platform because between 35% and 40% customers are from outside the US and need liquidity in non-US dollar denominated transactions.
"We strongly believe we are going to see other asset classes migrate to digital assets rails," said Katz. "It is almost inevitable and just a question of time."
He continued that six months ago Talos was primarily talking to brokers that were setting up new operations in crypto. Now the firm is talking to brokers that already provide services in other asset classes as their clients want cross-asset portfolio construction, trading capability and want to manage their crypto exposure alongside their other investments.
"Over the next two quarters we expect to see a lot of volume coming from that sector," said Katz.
Consultancy Opimas estimated in a report that crypto tech vendors will generate revenues of close to $2.1bn in 2022, up from $800m in 2021. Opimas predicts that more crypto tech vendors will join forces with well-established, incumbent vendors, a trend that has already begun to take hold.
"Legacy banks, such as BNY Mellon and State Street, have also entered the scene, and have turned to crypto tech vendors to help them add support for cryptocurrencies," added the report.