Digital Asset Ecosystem Expands
09.03.2020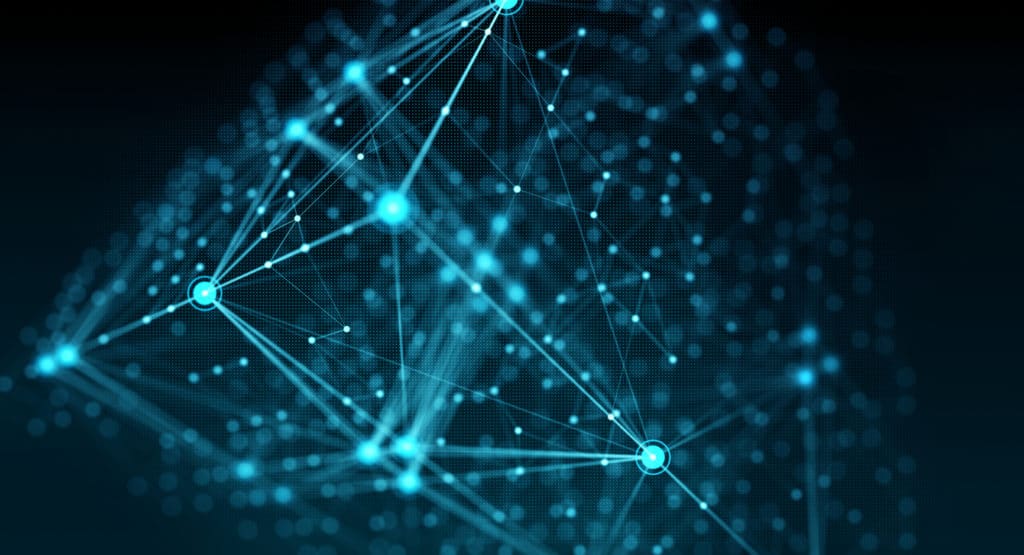 Tal Elyashiv, founder and managing partner at SPiCE VC, a venture capital fund investing in the blockchain/tokenization ecosystem, said it will take between 10 and 15 years for all securities to become digital.
Elyashiv told Markets Media: "Tokenization is currently like the early days of digitizing music when people switched from records to CDs. However, it took until streaming to arrive to upend the industry."
Spice's own security token for its fund started trading on the OpenFinance Network, a US regulated trading platform in 2018.
The venture capital firm has now received approval to list security tokens on Fusang, which is licensed in Malaysia. Fusang is the first fully regulated platform in Asia providing end-to-end infrastructure to support security token offerings. Elyashiv said that mainly US investors trade on the OpenFinance Network while approximately one third of Spice's investors are from Asia.
Fusang is proud to announce our official new exchange listings with @SPiCE_VC and @ProtosFund. 🎉https://t.co/bQsdzLvh5C#securities #capitalraising #assetmanagement #securitytoken #digitalassets #fusang #protos #spicevc #listingannouncement #fintech #fintechnews pic.twitter.com/TCexkGtYq5

— Fusang Exchange (@TeamFusang) September 2, 2020
Elyashiv continued that the listing on Fusang is a big step in building the digital securities ecosystem in Asia and towards the digitization of financial markets.
"Fusang is a custodial exchange and so can facilitate trade support and improved liquidity," he added.
The venture capital firm invests in companies growing the ecosystem for digital securities in capital markets.
"The landscape will evolve so there will be multiple exchanges for digital securities," Elyashiv said. "The mainstream exchanges will also move to digital assets but that will be about a decade from now."
Singapore extends digital offerings
The growth of the digital asset ecosystem in Asia was highlighted by Singapore Exchange collaborating with CryptoCompare, the UK-based cryptocurrency market data provider to launch crypto indices – the iEdge Bitcoin Index and iEdge Ethereum Index.
#SGXNews – SGX Index Edge to launch #crypto indices in collaboration with @CryptoCompare: https://t.co/Q2fuCc8dxr

New indices mark #SGXIndexEdge's entry into the digital currency asset class, further broadening the range of iEdge indices#DigitalCurrency #Ethereum #Bitcoin pic.twitter.com/RKymc81Ntu

— Singapore Exchange (@SGX) September 1, 2020
Simon Karaban, head of index services at SGX, said in a statement: "As the world moves swiftly towards digitalization in the creation and accumulation of wealth, digital assets are increasingly being adopted by investors."
Global assets under management of digital asset tracker funds rose from $220m in March 2017 to more than $4.5 billion by June 2020, representing a compound annual growth rate of 148%, according to CryptoCompare.
SGX added that Asia is well-positioned to raise its share of this total given that the region's fiat-crypto trading pairs now account for 43% of total global spot volumes.
This month SGX also completed its first digital bond issuance. The exchange worked with HSBC Singapore and Temasek to replicate a S$400m public bond issue and a follow-on S$100m tap of the same issue by agricultural company Olam International.
#SGXNews – #SGX, in collaboration with @HSBC and @Temasek, completes pilot digital bond for Olam International: https://t.co/w6PlDLtbi4

This marks the 1st step towards wider use of smart contracts & distributed ledger technology #DLT for the Asian bond market#DistributedLedger pic.twitter.com/reyKU30lfT

— Singapore Exchange (@SGX) September 1, 2020
The exchange used DAML, the smart contract language created by Digital Asset, to model the bond and its distributed workflows for issuance and asset servicing over the bond's lifecycle.
Yuval Rooz, co-founder and chief executive of Digital Asset, said in a statement: "The bond market is one of the last bastions of risk, holding on to paper and manual processes. SGX's DAML smart contract solution solves a major pain point market participants have been working to fix for years."
The digital bond used HSBC's on-chain payments solution which allows for settlement in multiple currencies.
Lee Beng Hong, head of fixed income, currencies and commodities at SGX, said in a statement: "We are very excited that this collaboration with HSBC and Temasek has led to the successful completion of the first digital syndicated public corporate bond in Asia. Distributed ledger technology and smart contracts are rapidly evolving technologies, and our vision is to fully digitalize the end-to-end corporate bond issuance and asset servicing process."
Archax approval
Spice is an investor in Archax which has become the first digital securities exchange and custodian approved by the UK Financial Conduct Authority. The authorisation as an SME Growth Market allows digital issuances from across the world to trade on an FCA authorised secondary market and institutions will have access to a credible regulated trading venue.
Elyashiv said the regulatory approval process took about two and a half years and is very significant.
"The UK is an important financial centre and Archax will have first-mover advantage," he added. "The management are from the The City and know institutional investors to build the tokenization business."
Archax is proud to announce becoming the first ever FCA regulated exchange, brokerage and custodian for digital securities.

This milestone means global digital issuances will be able to trade on an FCA authorised secondary market.

Full press release: https://t.co/vDuLzWEujF pic.twitter.com/60QvnqjW1H

— Archax (@ArchaxEx) August 19, 2020
David Lester, advisor and non-executive director at Archax, is the former chief strategy officer of the London Stock Exchange Group. He said in a statement: "The launch of the Archax exchange will help bring the institutional and digital asset communities closer together, and open up a new era for the global financial markets space."
The authorisation covers an MTF (Multilateral Trading Facility), custody and brokerage permissions.
Graham Rodford, chief executive at Archax, said in a statement that the exchange has a pipeline of 35 digital issuances.
Archax has also partnered with blockchain provider Algorand to work on new smart financial products that will trade on its regulated exchange.
We are pleased to be partnering with leading blockchain provider @Algorand.

Together we'll be creating new, innovative, smart financial products that will trade on the Archax exchange.

Read our press release here: https://t.co/3yAwDfaSD3 pic.twitter.com/HDapImtRnI

— Archax (@ArchaxEx) August 27, 2020
Rodford said: "We are a blockchain agnostic marketplace, but keen to work with leading providers to deliver the next wave of ground-breaking regulated financial products. Algorand fits that bill perfectly, and we are now working with them on a number of challenger products – such as smart stablecoins and liquid alternative instruments, as well as those which will revolutionize the lending/borrowing/staking space."
Elyashiv said in a blog at the end of last year that significant institutional money was not being invested in digital securities because regulations, ecosystem products and services, and product offering quality and size all needed to develop.
He listed some services which are key for institutional investors to consider digital securities including institutional grade custodians/custody solutions; transfer agents and regulated exchanges.
"The size of the offering is significant for institutional investors as they typically want to deploy a larger amount per investment but their holding cannot exceed a certain percent of the offering," added Elyashiv . "To date, due to the early stage of the industry, many digital security offerings have been relatively small (with a few exceptions) for institutional investment, and only a few were attractive enough from asset quality perspective for institutional investors."