ESG Key For HSBC Asset Management
08.13.2021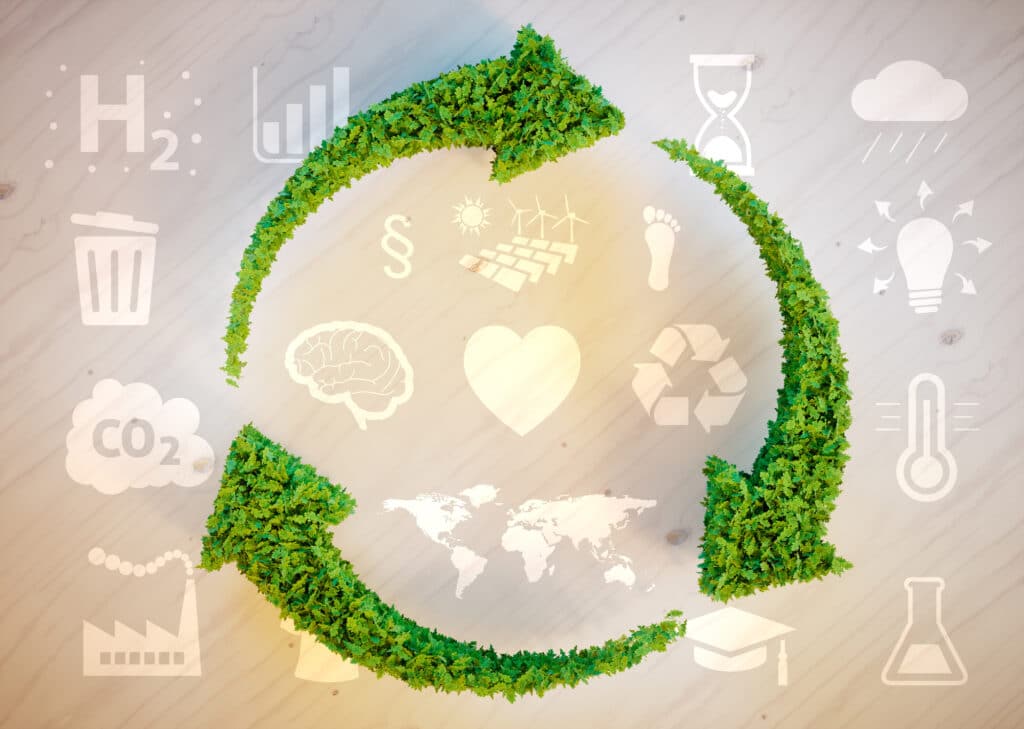 Maria Ryan, head of institutional sales for the UK, Scandinavia and the Middle East at HSBC Global Asset Management (UK) Ltd, said environmental, social and governance policies are key and ESG has been integrated into 90% of the manager's strategies.
Ryan said: "There is no client conversation in any asset class where ESG is not discussed. With my client base it's right at the core of every conversation in all geographies."
The importance of #SustainableInvesting has been amplified by #Covid19. Our Asset Management survey shows nearly 1/2 of wealthy investors in Hong Kong, mainland China, Singapore & the UK believe their investments will be entirely sustainable in 3-5 years: https://t.co/lRm0JuXQ5A pic.twitter.com/85fQfgVV22

— HSBC (@HSBC) April 16, 2021
Ryan described ESG as key for the asset manager and gave some examples of the firm's commitment.
HSBC has signed the Net Zero Asset Managers Initiative and invested in RadiantESG Global Investors, co-founded by Heidi Ridley and Kathryn McDonald, former chief executive and head of sustainable investing at Rosenberg Equities, respectively.
We want to make asset management more #inclusive — and help shape the future of ESG investing. To help deliver this goal, #HSBC Asset Management has invested in RadiantESG Global Investors, a female-led firm with a focus on #ESG and diversity & inclusion: https://t.co/Nmr7pM7tcX pic.twitter.com/iIy9BI74AL

— HSBC (@HSBC) July 2, 2021
Last year HSBC launched Pollination Climate Asset Management, a joint venture with Pollination, a climate change advisory and investment firm, to create the world's largest dedicated natural capital asset management company.
The asset manager also worked with life insurer Aegon to provide a cost effective sustainable equity fund for its in-house workplace pension default fund range.
"We have integrated ESG into 90% of our strategies and what is really interesting for us is the more impact-type strategies such as our Real Economy Green Investment Opportunity Global Emerging Markets Fund ('REGIO'), which we built in conjunction with the International Finance Corporation (IFC) and offers our clients the opportunity to invest in a diversified portfolio of emerging market green bonds," added Ryan.
REGIO closed with total investor commitments of $538m in March this year which the managers said was the first green bond fund focused on well-diversified climate-smart investments in "real economy" issuers in emerging market countries. When the fund was announced in 2019 HSBC and IFC, an arm of the World Bank, each committed $75m as anchor investors and ten investors joined including PROPARCO, a subsidiary of Agence Française de Développement (AFD) devoted to private sector financing.
"Our joint work with @HSBC is a testament that investors continue to care and investors will deliver" – @AlzbetaKlein, Director and Global Head of Climate Business at IFC.

Learn more about the REGIO Fund → https://t.co/6XPdjOP1e3 | #IFCclimate #Innovate4Climate pic.twitter.com/OBWgIeg5wi

— IFC (@IFC_org) May 21, 2020
Grégory Clemente, chief executive of PROPARCO, said in a statement: "This innovative project will contribute to rechannelling financial flows from OECD countries towards green projects in emerging markets. The mobilization of institutions like PROPARCO also attracts investors that are less familiar with the risks in these markets associated with these geographical areas."
Ryan said HSBC is trying to create funds to ensure more clients get access to more ESG initiatives. For example, the HSBC GIF Global Equity Sustainable Healthcare Fund was launched in July this year, the firm's first healthcare fund focused on sustainability and impact.
New role
Ryan joined HSBC Asset Management in a newly created role in April 2020, based in London and reporting to Paul Griffiths, global head of institutional business. She has still only met about half of her team in person as she joined just after the UK went into lockdown due to the Covid-19 pandemic
"But we have done a huge amount of work and already reorganised the structure, set a clear strategy and had some notable client wins," she added.
For example, client teams were separate from sales teams and Ryan wanted to pull them together to be able to serve big clients in a way that they are used to. The firm has created teams which now include both and are split by client type e.g pensions and insurance.
Ryan has hired two people and explained that it was then about getting the message out about what HSBC does, where the firm is competitive and what it wants to be known for.
"We've hired new people, focused on our strong capabilities including some new strategies and we have had some great successes and the pipeline is getting bigger," she added. "It's incredible that we've managed to accomplish so much without actually sitting around desks and chatting to each other."
Strategy
Ryan described Nicolas Moreau, chief executive of HSBC Asset Management, as having an overarching strategy for the firm which made it quite easy for her to come in and incorporate that into her regions and come up with focus areas for clients.
She said: "Let's not try to be all things to everyone but really build a reputation in areas where it makes sense and results are starting to come through in all of those areas."
Moreau has set the strategy around Asia and China, emerging markets, ESG and fixed income – both public and private.
"I have worked with Nicolas before and he has great clarity of vision on the direction of a business," added Ryan.
Some clients also want to move away from their traditional domestic markets to where they can get more long-term returns e.g. in Asia and China and alternatives. In the UK the asset manager launched a direct lending capability in February this year with a team brought over from HSBC UK Bank which Ryan said "has had great success."
Private debt is one of the fastest growing asset classes, particularly with UK Pension Funds and insurers seeking enhanced yield, stable cashflows and diversification according to Ryan. This new capability provides access to private debt assets with an attractive yield premium that are traditionally hard to source.
Another area which has come back into vogue is securitized credit where Ryan said HSBC has a good, well established team that have done really well. "One of the first things I noticed when I looked through the platform is the strength we have in fixed income," she added.
Over the next 12 months Ryan would like to see the new investment teams and capabilities bed down, see the pipeline that is building come to fruition and to continue to grow the team.
For the whole firm assets under management in the second quarter reached $625bn, up $5bn from the first quarter, and revenues rose $28m. Just over half, 57%, of the assets are in Europe according to Ryan.
Flexible working
Ryan brings almost 30 years' experience in the asset management industry, most recently at DWS where she held a dual role as head of UK and head of UK and Nordics distribution. Prior to DWS, Ryan worked JP Morgan Asset Management in roles including EMEA head of fixed income strategies.
She described herself as always being very open to flexible working and in a previous role worked four days a week for 14 years.
"It never really hurt me. I also worked from home on Fridays at a couple of firms so it is in my DNA," added Ryan. "If somebody wants to be flexible and are good at what they do, then let's try and find a way to make it work."
For example, Ryan has just hired a woman who she had worked with at another firm.
"She was really strong but left her previous role due to not being able to easily work around her family arrangements," said Ryan. "With new working habits, I've now gotten a really high-quality candidate in a way that I would just never have been able to without flexible working."