Exchange Deals Highlight Acceleration of Innovation
02.23.2022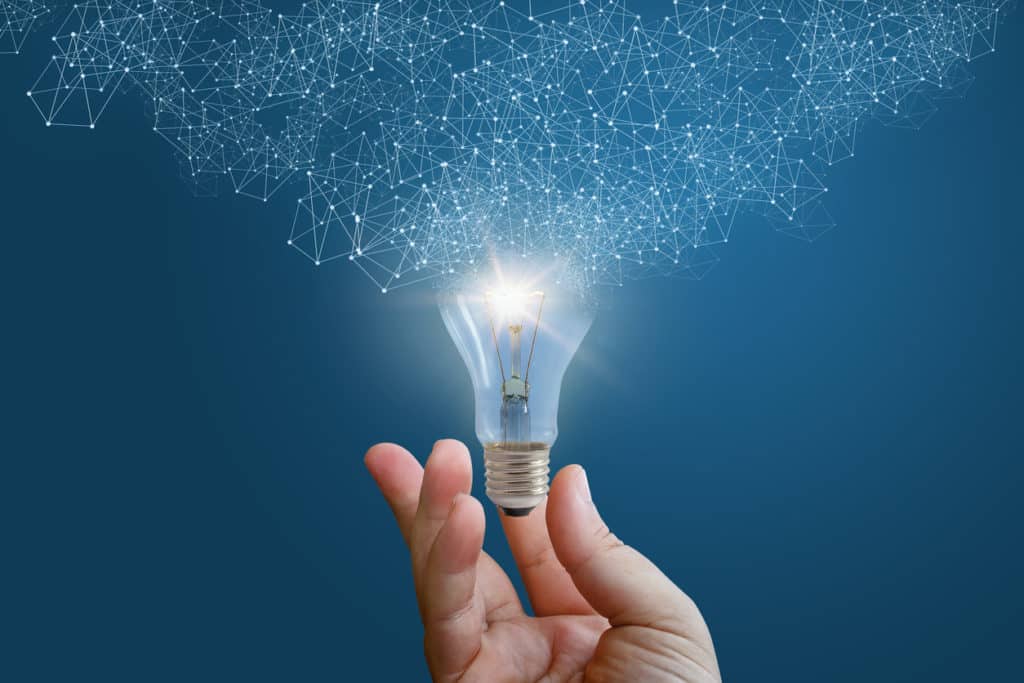 Intercontinental Exchange and the London Stock Exchange Group have both announced transactions with firms involved in blockchain and digital assets, highlighting the innovation required from traditional exchanges to service a new asset class.
David Easthope, senior analyst who heads up fintech research on the market structure and technology team at the consultancy, said in an email to Markets Media that traditional exchange groups have been eying crypto-related platforms, data, and financial products for some time.
He gave the examples of SIX launching Swiss Digital Exchange (SDX), CME launching crypto futures, CBOE buying ErisX, ICE investing in tZERO, and LSEG acquiring TORA which show that traditional exchange groups are looking at ways to support the entire lifecycle of crypto asset trading across issuance, trading, data, indices, and derivatives.
"Equally interesting to Coalition Greenwich is the acquisition of regulated businesses by crypto-native exchanges and broker-dealers," he added. "We expect all sorts of unusual combinations this year and well into next year."
Easthope highlighted Crypto.com acquiring Nadex, FTX buying LedgerX, Securitize purchasing a traditional transfer agent, and even BitMEX acquiring a German bank.
Brad Bailey, head of market intelligence at cloud-based prime brokerage Clear Street, said in an email to Markets Media: "Innovation in the capital markets is accelerating, as is the diversity of products and technologies required for those businesses. In the long run, successful capital market participants will be able to offer clients access to the full suite of products, traditional to digital, in the most effective fashion possible."
On February 22 ICE said it was making a strategic investment in tZERO Group, which innovates in blockchain and liquidity for digital assets.
David Goone, currently ICE's chief strategy officer, will join tZERO as its next chief executive officer.
tZERO is a technology firm and operates an alternative trading system and broker-dealer for digital assets that is regulated by the US Securities and Exchange Commission. The automated, digitally enabled marketplace provides access to private assets, public equities, cryptocurrencies, and other digital assets, including non-fungible tokens (NFTs).
1. Reputation
– ICE adds int'l (70+ country) & nat'l (NYSE-owner) credibility to @tZERO's private (ATS) & public (@BSTXLLC) securities exchanges
– Partnership best serves tZERO's securities regulatory comp advantage that crypto, banking, or smaller/other exch partner COULD NOT

— Jack Cambell (@JackCambell14) February 23, 2022
– ICE Experience & Infrastructure + tZERO Regulatory & Technology portfolio = potential for INCREDIBLE MOAT w/ SIGNIFICANT LEAD on the few, IF ANY, legitimate competitors
– ICE/NYSE recent interest in NFT, blockchain trademrks indicate creative ambitions outside traditional prods

— Jack Cambell (@JackCambell14) February 23, 2022
3. Resources
– Though funding details undisclosed, ICE well capitalized to support tZERO w $70b mrkt cap
– Potential synergies may materially minimize capital requirements (tech, overhead leverage)
– 8k ICE employees available for immediate product build-out

— Jack Cambell (@JackCambell14) February 23, 2022
In January 2022, the SEC also approved BSTX, a joint venture between tZero and BOX Digital Markets. BSTX said it will be the first fully-automated, price/time priority execution exchange for trading securities that is both regulated by the SEC and uses existing private blockchain technologies.
What does this mean?@BSTXLLC can commence as a fully operational national exchange

What will they offer?
– Faster Settlements (t+0-1 days) for select trades
– Blockchain utilized data feeds for participants & subscribers
– National exch access to early-stage companies

— Jack Cambell (@JackCambell14) February 17, 2022
Lisa Fall, chief executive of BSTX, said at the time: "We are eager to continue to work closely with the SEC to launch a fully regulated new exchange and to help provide capital markets with more modern tools for issuers and investors. We are looking forward to continuing to work with tZERO to provide institutional grade trading technology to participants on BSTX. "
LSEG
On 22 February 2022 London Stock Exchange Group also announced it had agreed to acquire TORA for $325m.
TORA is a cloud-based technology provider that supports customers trading multiple asset classes including digital assets.
The exchange said in a statement: "The addition of digital assets to LSEG's trading capabilities strengthens its presence in this rapidly expanding asset class, at a time when institutional market participants are increasing exposure to crypto and other digital assets."
TORA will be part of LSEG's Data & Analytics division following completion, which is expected in the second half of this year.
TORA partnered with investment firm Kenetic in 2018 to launch crypto trading platform Caspian which provides a single interface into all major crypto exchanges #LSEG #MContent

— MountainReturns (@MountainReturns) February 22, 2022
Andrea Remyn Stone, group head, data & analytics at LSEG, said in a statement: "This acquisition is a great example of LSEG's strategy to provide customers with a global, multi-asset class financial infrastructure that operates across the capital markets and investment lifecycle as an open ecosystem."
Bailey added: "The capital markets are becoming platform businesses, unifying offering, access, products, data and analytics across the spectrum of asset classes—traditional to digital from the front office to the back."