Fintech Included In UK Trade Advisory Group
08.28.2020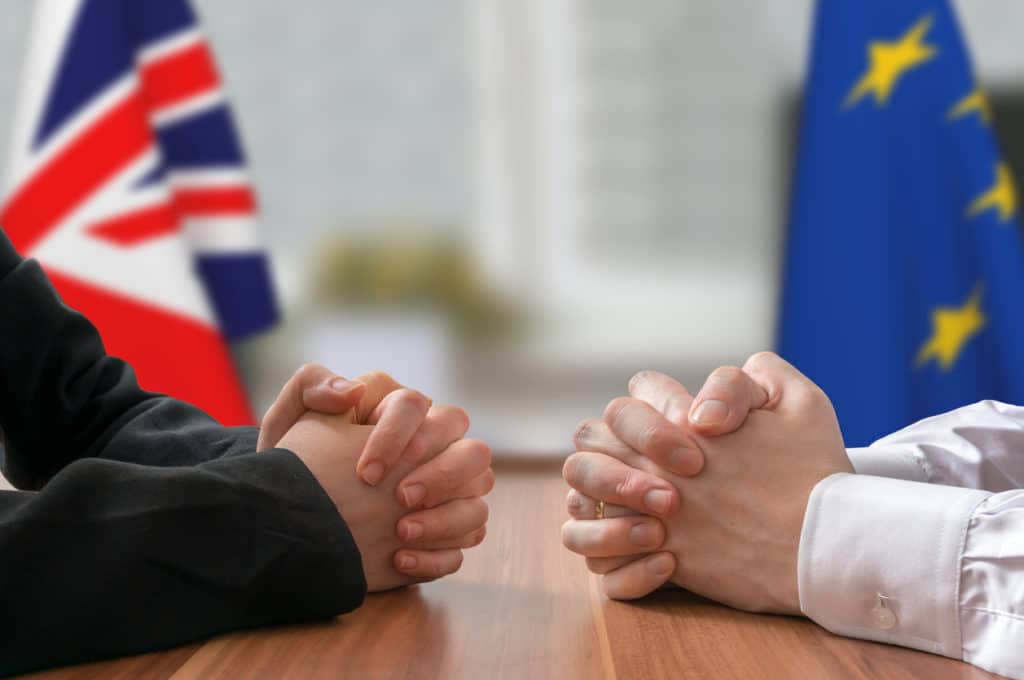 Innovate Finance, the independent industry body that represents and advances the global fintech community in the UK, has been included in the UK government's new trade advisory group on financial services.
In July the Department for International Trade established trade advisory groups across 11 sectors in order to meet the requirements of trade negotiations as the UK has left the European Union.
Today we're announcing a new series of Trade Advisory Groups (TAGs) to support our trade negotiations.

These groups will bring together experts from
🌱 farming
🚗 automotive
🏭 manufacturing
🇬🇧 and others across the UK

Find out more: https://t.co/BFmorQlnXD pic.twitter.com/GCUHon1WkJ

— Department for International Trade (@tradegovuk) August 26, 2020
Charlotte Crosswell, chief executive of Innovate Finance, told Markets Media that the inclusion of a fintech body within the advisory group highlights the sector's rise in importance.
"There is an opportunity to ensure regulatory alignment and accelerate business development," she added. "There is also a bilateral opportunity to attract more firms to London."
She continued that Innovate Finance has been working with the Department for International Trade since 2017 to establish fintech bridges with other jurisdictions. Fintech bridges have now been established with Australia, China, Hong Kong, Singapore and South Korea. They aim to move the regulatory barriers for UK fintechs expanding into overseas markets and vice versa.
Crosswell added that fintech has an important role to play in the economic recovery from the Covid-19 pandemic.
"Every single bank I speak to is accelerating its digital transformation," she said. "They are investing in technology, such as for the back office and to facilitate remote working."
In another example, Innovate Finance pushed the government to include fintechs in the UK government-backed scheme to provide guaranteed loans under the Coronavirus Business Interruption Loan Scheme, which was initially only open to banks.
Crosswell said: "The fintech sector can play a very important role in the economic recovery such as through on-line banking, help with savings and digitisation."
Financial services advisory group
Other members of the advise group representing financial services are:
Aviva – Amanda Blanc, chief executive
We're delighted that our CEO Amanda Blanc has been appointed to the UK Government's Financial Services Trade Advisory Group. This is a fantastic opportunity to pursue ambitious trade agreements that deliver jobs and growth in the UK. @amandas_shoes https://t.co/vY6Xea7GBS pic.twitter.com/5y5KONhoZc

— Aviva plc (@avivaplc) August 26, 2020
Barclays – Jes Staley, group chief executive
EY LLP – Omar Ali, UK financial services managing partner
Fidelity International – Anne Richards, chief executive
Flood Re – Mark Hoban, chair
Green Finance Institute – Dr Rhian-Mari Thomas OBE, chief executive
HSBC – Mark Tucker, group chairman
Impact Investing Institute – Dame Elizabeth Corley, chair
Linklaters – Charlotte Morgan, partner
London Stock Exchange Group – Rosie Donachie, group head of government relations & regulatory strategy
Refinitiv – David Craig, chief executive
The City of London Corporation – Catherine McGuinness, chair, policy and resources committee
As a member of both the #financialservices and professional advisory services TAGs, I welcome this announcement as positive step. It's vital for business to be able to share its expertise as @tradegovuk negotiates new trading arrangements with our partners around the world. https://t.co/1n4taFvwq6

— Catherine McGuinness (@City_McGuinness) August 26, 2020
TheCityUK – Miles Celic, chief executive
I am proud to sit on one of the 11 new trade advisory groups (TAGs) launched by @trussliz today, as part of a major new business engagement drive designed to support the UK's ambitious trade negotiations. https://t.co/SQhRJZhKIT

— Miles Celic (@TCUKmiles) August 26, 2020
UK Finance – Bob Wigley, chair
UK fintech investment
Innovate Finance reported in July that venture capital investment in UK fintech in the first half of 2020 fell by almost 40% from a year ago – from $3bn (€2.5bn) to $1.84bn.
However, investment was 22% higher than the $1.5bn in the second half of last year.
More than half the funding went to five companies – with 47% made up of mega deals ($100m) – which the report said underlines the ongoing maturity of the UK fintech sector.
The four mega deals were completed by Revolut, Checkout.com, Starling Bank and Onfido, with the fifth biggest deal coming from Thought Machine at $83m.
Crosswell said in a statement that the drop in the amount of capital raised during the first half of the year is particularly impacting start-ups, with a recent survey showing that 75% of smaller fintechs are concerned about their next funding round.
"It is yet to be seen if the rest of 2020 sees a pick up in activity, but in the meantime, we must help fintechs of all sizes source the capital they need to emerge from the pandemic, if our sector is to grow during the crisis," she added.
Jay Wilson, investment manager at Albion VC, said in a statement that, anecdotally, deal activity is happening at all stages of the funnel.
"From my conversations with other investors I understand this is true for my peers too," Wilson added, "To that extent, the second quarter of 2020 might get chalked up as a pause rather than a long term inflection point in fintech funding activity."