Former Pimco Exec Sees Digital Asset Growth
04.19.2021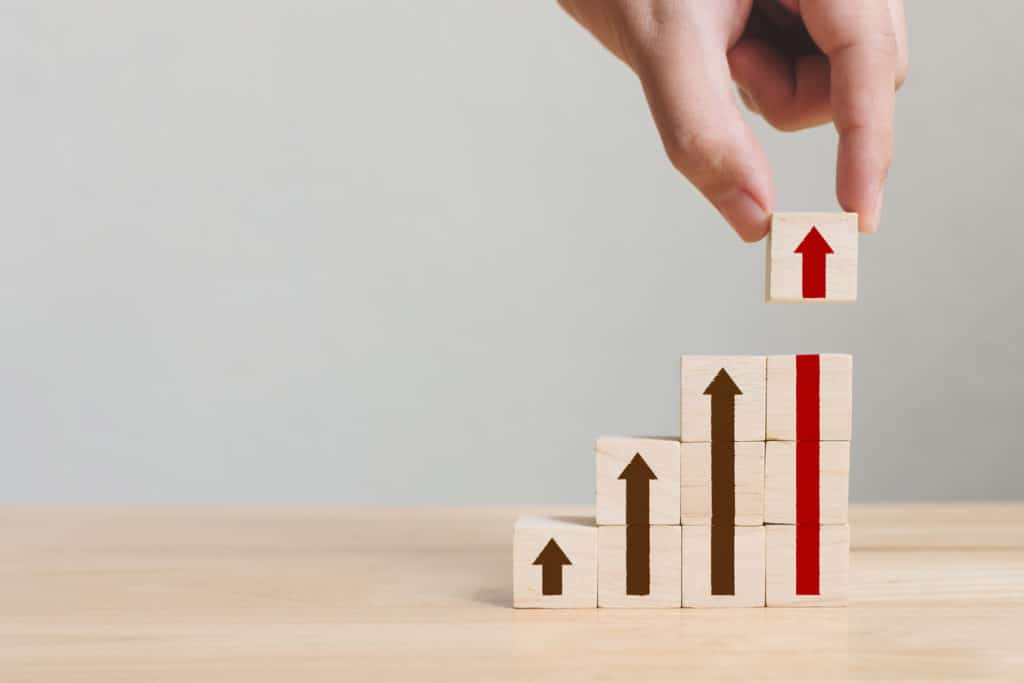 When Bill Powers, a former executive at fixed income fund manager Pimco, was an assistant engineer at IBM in 1980 he was introduced to the 'office of the future' which included email. However, email took many years to become commercially viable and widely adopted and he expects a similar long-term trajectory for investment in digital assets as he joins fund manager Arca as a principal and strategic advisor.
Powers told Markets Media: "Blockchain is here to stay and will not disappear in a few years. The firms that understand the technology or partner with people who understand the technology will earn outsized returns for a long period of time."
He spent 19 years at Pimco where he was a fixed-income portfolio manager, managing director and member of the investment and executive committees. Powers launched and oversaw Pimco's global portfolio management operations in London, Tokyo, Sydney, Toronto, Munich, and Singapore. Before Pimco he was a senior director and fixed income management committee member at Bear Stearns, and a mortgage specialist at Salomon Brothers.
Powers continued that he joined Arca due to his curiosity about an emerging asset class.
"I wanted to be at the front end of learning curve," added Powers. "Blockchain technology is transformative and will increase efficiency and improve security."
Last year Arca launched the first fund offering digital shares that is registered with the US Securities and Exchange Commission. The Arca US Treasury Fund is regulated under the Investment Company Act of 1940 as a closed-end fund investing in US Treasuries. The fund uses blockchain technology to create Arcoin, a digital security.
Rayne Steinberg, chief executive at Arca, said in a statement: "Given his legacy of success at Pimco, where he helped guide them to a leadership position in the fixed income space, the opportunity to collaborate is truly exciting. We know that Bill's unique expertise will help Arca grow and energize institutional engagement across the digital asset landscape."
When Powers joined Pimco in 1991 the firm had $29bn in assets under management, which has grown to approximately $1.5 trillion today. He noted that when he started at Pimco institutional investors typically had an allocation of 60% to equities and 40% to fixed income. In contrast institutions are currently unlikely to hold more than 10-15% of their portfolios in digital assets.
"A handful of institutional holdings this year will be a success and Pimco also grew over 20 years," he added.
Arca recently announced the launch of an Accredited Investor Bitcoin Trust as it is expensive and complicated for institutional investors to acquire, store and manage their Bitcoin exposure.
Arca is Expanding into Passive Vehicleshttps://t.co/X9HzkvcZxW

— Arca (@arca) March 24, 2021
The digital asset manager said on its blog: "Most of our clients are institutions and act as fiduciaries for other investors, and therefore have higher standards of risk management, custody, liquidity, and demand that Bitcoin be delivered at the lowest fee structure possible. In order to meet these needs, the Arca Accredited Investor Bitcoin Trust offers daily liquidity and what we consider to be low minimums and low fees."
Fundraising
Powers joins Arca after the firm closed a $10m Series A funding round in January this year led by RRE Ventures with additional participation from Alex Tisch, President of Loews Hotels and a coalition of senior financiers led by Littlebanc Advisors.
The money raised is being used to fund a broad expansion and product development, including a suite of Blockchain Transferred Funds (BTFs) through Arca Labs, Arca's innovation division.
Steinberg told Markets Media at the time: "This is a capital constrained space. The funding round means we can pulled forward product launched on the active management side and recruit talent, including senior executives from financial institutions."
He expects more institutions to participate in the digital asset space.
"Institutions have crossed the rubicon with regards to the narrative," said Steinberg. "This was not the case at the start of 2020 and is very important."
Steinberg, previously the co-founder of exchange-traded fund provider WisdomTree, said the funds will also be used to launch more innovative products, to attract more retail investors and to encourage wider adoption of Arcoin.
Arca Labs unveils the integration of Signature Bank's Signet to initiate purchases of shares of the Arca US Treasury Fund. This partnership marks a strategic advancement in creating an integrated ecosystem for ArCoin and digital securities to come.https://t.co/RRd9SRAL1Z

— Arca Labs (@arcalabs) March 23, 2021
Each ArCoin is one share in the Arca U.S. Treasury Fund and accrued interest is paid directly to ArCoin holders each quarter. ArCoin was created by Arca Labs, the firm's digital product development division.
Grayscale Bitcoin Trust
Bloomberg Intelligence said in a report that gold's replacement by Bitcoin as a store of value is accelerating as more investors embrace the crypto currency as a digital reserve asset.
BI forecast that assets in the Grayscale Bitcoin Trust are set to pass funds in the leading gold-ETF tracker, SPDR Gold Shares (GLD) by June or July this year.
Mike McGlone, BI commodity strategist said in a report: "In a world going digital we believe gold symbolises the diminishing potential for sustained commodity price advances notably versus Bitcoin. The commodity supercycle is happening and it's about Bitcoin."