FTSE Russell ETF Assets Exceed $1 trillion
08.06.2021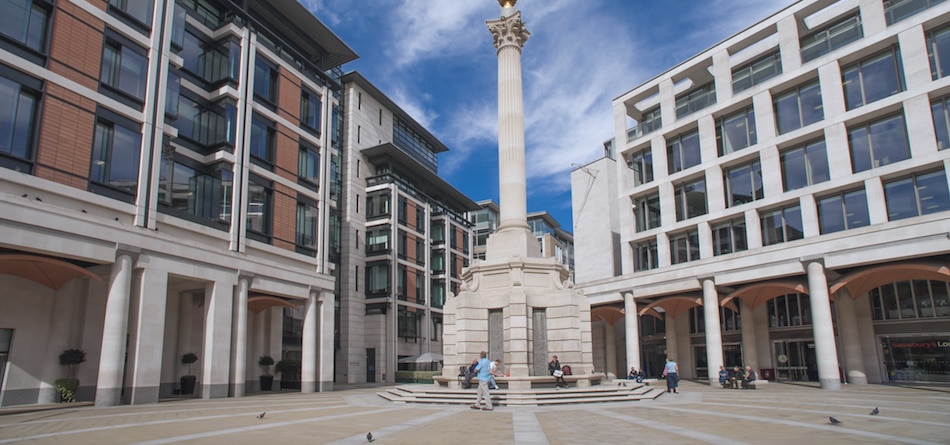 Exchange-traded funds indexed against FTSE Russell benchmarks have risen above $1 trillion of assets for the first time as the London Stock Exchange Group expects growth in the business to accelerate.
The Data & Analytics division at London Stock Exchange Group reported revenues of £2.3bn ($3.2bn) in its first half results, up 4.8%.
David Schwimmer, chief executive of London Stock Exchange Group, said on the results call: "We continue to invest in projects that enhance our customer offering and deliver a more scalable and efficient business, particularly in Data & Analytics. This will support our revenue growth ambitions and lead to further operating margin improvement."
David Schwimmer, CEO, @LSEGplc said: LSEG has delivered a good financial performance in the first half of the year, reflecting revenue growth across all divisions' https://t.co/FWM5pCibSu pic.twitter.com/WQm0jkEPLv

— LSEG (London Stock Exchange Group) (@LSEGplc) August 6, 2021
Investment Solutions revenues rose 8.4% and there was 18.2% growth in asset-based revenue as ETF assets under management surpassed $1 trillion. Assets linked to environmental, social and governance indexes rose 187% to $132bn, which the LSEG said represents an estimated 7% market share.
Schwimmer said: "There is a generational shift in capital markets with growing demand for ESG and especially for data underlying ESG scores, which is one of our strengths."
He continued that the group had identified opportunities including sustainable finance and investment; front to back analytics in fixed income, foreign exchange and digital assets; and post-trade data & analytics.
In July Peter Richardson, analyst at German financial services group Berenberg, said in a report that perceptions of slowing growth in LSE's data and analytics business have weighed on investor sentiment since March and shares have fallen this year.
The analyst added that the declining use of Refinitiv's data terminals has been a key concern which may have been alleviated by the exchange's recent investor education event.
Eikon, Refinitiv's data terminals had an outage this week which was the third this year. Schwimmer said the cause had been identified and addressed.
"Outages are completely unacceptable," he added. "We had a corrupted server issue with our authentication system, so there were no issues with the underlying services or products."
In addition Richardson argued that the rise of passive and data-driven investment strategies supports LSE's enterprise data and investment solutions businesses, which account for one third of group LSE revenues.
"Rising demand for ESG data and for sophisticated risk management further support these and other parts of LSE's data business," said Richardson. "This is positive in its own right but, in addition, we take comfort from LSE's expected growth coming from areas in which it already has strong existing franchises with attractive growth."
Berenberg raised EPS estimates modestly, reflecting its view that LSE can grow data revenues by 5% annually and rated the stock a Buy.
Results
Capital Markets revenues rose 9.6% with equities revenues growing 2.5% to £120m.
LSE had the largest number of new issues in the period since 2014 but average daily volume was down 16% on prior year reflecting more normalized equity market activity from the heightened volumes of last year.
Tradeweb also had a 22% increase in daily volumes to more than $1 trillion a day.
.@LSEGplc total income up 4.6% to £3,356 million H1 2021 https://t.co/95YMjggYYr pic.twitter.com/XHnNgs53cw

— LSEG (London Stock Exchange Group) (@LSEGplc) August 6, 2021
At clearing house LCH, SwapClear registered trades from 47 new clients across a diverse range of geographies in the first half. Activity also grew at SwapAgent, the uncleared business, with cross-currency trades growing more than five-fold
RepoClear registered 25% growth through clearing French, German and Italian green bonds, the European SURE and Next Generation European Union issuance. LCH has announced the expansion of its sponsored clearing model to include Euro repo clearing enabling buy-side firms to directly access repo clearing.
Schwimmer said there had been no further progress in the ongoing discussions with EU regulators on granting equivalence to LCH and a decision is expected next year.
The chief executive continued that LSEG is executing well on the integration plans to deliver the strategic and financial benefits of the Refinitiv transaction.
"Our cost synergy programme is ahead of plan with £77m of run-rate savings achieved in the first half and our revenue synergy programme is on track," he added.
Anna Manz, chief financial officer of London Stock Exchange Group, said on the call that the delivery of cost synergies was ahead of plan this year due to a variety of factors including removing four data centres, exiting 25 properties, renegotiating 25 strategic supplier contracts and reducing net employee cost by £70m.