FTX Defends Margin Proposal
05.26.2022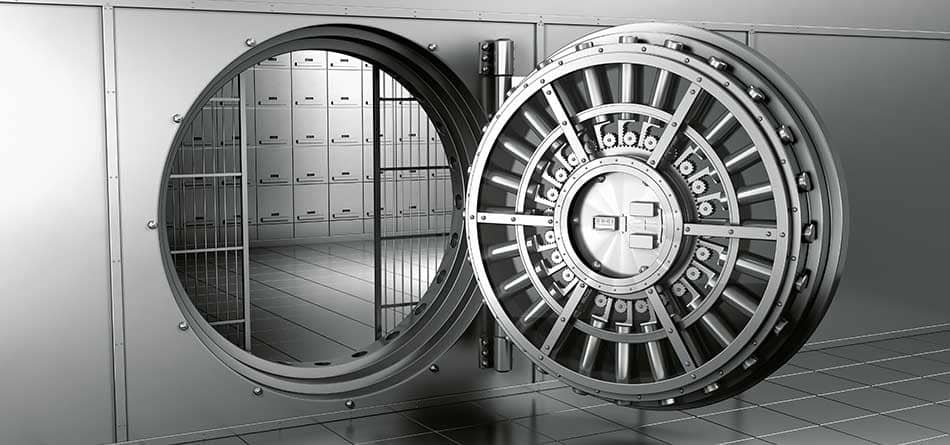 Sam Bankman-Fried, chief executive and founder of FTX, defended the US-regulated crypto venue's proposal to change the margin process for derivatives at a regulatory round table.
FTX US has applied to the Commodity Futures Trading Commission to offer central clearing of margin products directly to retail customers. In October 2021 FTX, a US-regulated crypto exchange completed its purchase of LedgerX, which has been rebranded FTX US Derivatives. Through the deal FTX US gained a CFTC-regulated designated contract market, swap execution facility and derivatives clearing organization (DCO).
Bankman-Fried said at a round table on the proposal: "The core feature of our proposal is that risk model and that the collateral is all at the central counterparty which has advantages and disadvantages. I think there are a lot of advantages."
FTX US Derivatives' proposal would use a real-time margining system combined with an auto-liquidation feature for under-margined customers and a self-funded guaranty fund to stand behind large losses. It would also replace the traditional distributed risk clearing model involving futures commission merchants with an automated and centralized process that does not use intermediation which has been opposed by derivatives exchanges and clearinghouses.
CFTC staff held a  public roundtable on May 25 2022 in Washington DC with more than 30 participants from across the derivatives industry to discuss issues related to intermediation in derivatives trading and clearing.
This is actually pretty riveting.

If anyone wants to see a real live example of long-entrenched interests talking their own book with a succession of word-salad statements and whataboutist hypotheticals, you can't do much better than this. https://t.co/AiNu9I5YnY

— Agustin Lebron (@AgustinLebron3) May 25, 2022
"The way I envision it is that margin is posted with the DCO prior to positions being put on and that margin is treated as the risk or collateral for all positions, rather than credit," added Bankman-Fried. "The DCO is effectively running the risk model  which means that any type of participant could go straight to the clearing house."
Sean Downey, executive director, clearing, risk & capital police at CME Group, said at the round table that the challenge of the proposed model places reliance on margin which will lead to insufficient capital in the system, which cannot be corrected with an algorithm.
Other concerns were raised about customer protection, the stability and soundness of markets and the ability of  an algorithm to automatically liquidate client positions in a 24 hour X 7 day crypto market that is open every day.
Bankman-Fried tweeted his comments during the hearing:
1) some responses to comments at round table because there won't be time to say them all:

— SBF (@SBF_FTX) May 25, 2022
12) yes the large amount of margin is important in traditional models

Which is why we also require margin!

We have tens of billions of collateral just for digital assets on FTX.

— SBF (@SBF_FTX) May 25, 2022
Thomas Wipf, vice chairman of institutional securities at Morgan Stanley, said at the round table that a reduction in settlement cycles reduces potential exposure.
Wipf said: "We're looking at very new plumbing and how that will play out during business and during periods of stress ."
Dave Olsen, president and chief investment officer at Jump Trading Group said the firm is a direct clearing member at exchanges but also uses FCMs which its optimal for managing risks and funding and addressed the issue of auto liquidation though.
Olsen said: "I share some of the concerns about contagion and flash crashes but I don't think we've spoken enough about the ability to get in front of a problem by taking action immediately. We could be saving some damage down the road."
Bankman-Fried highlighted that  outside the US, FTX International, manages billions of dollars of collateral posted by customers so the firm has data on how it manages risk. He said the international platform and its guaranty fund were minimally impacted by the extreme market moves of the most volatile trading days over the last two years that have occurred in recent weeks. 
The blog said that on 12 May 2022, FTX.com saw the most significant market moves for bitcoin and ethereum  since around this time last year with trading volumes exceeding $10bn in aggregate on the platform. 
"The trading day this year with the biggest market move for BTC (-11%) and ETH (-20%) experienced overall elevated trading volumes, but saw de-risking transactions performed by the risk engine that were still only a very small fraction of overall trading volumes for those assets (~o.6%)," added fox. "Draws on the guaranty fund were a small fraction of the guaranty-fund size, $250m."
23) more vague allusions to "but what would happen in large moves!"

Check out https://t.co/vsdF1pFQyp; we have empirical data!

— SBF (@SBF_FTX) May 25, 2022
45) note about capital usage—real time margin reduces the effective risk period, which reduces capital demands

— SBF (@SBF_FTX) May 25, 2022
The blog added: "The FTX Application reflects an even more conservatively designed risk model than what is used on FTX.com, which means that transactional activity from de-risking as well as draws on the guaranty fund both would be lower using that model – higher initial-margin requirements would result in fewer de-risking transactions, as well as fewer draws on the guaranty fund."
Today's @cftc roundtable proved this is as much a fight to unlock innovation, competition and consumer choice in the US as much as it is about where/how derivatives clear.

👏👏👏 @SBF_FTX @perkinscr97 @michellebond111 and everyone else pushing this initiative forward.

— GunnyHxro (@hxrobtc) May 25, 2022
49) ok two final thoughts:

a) I guess if what we're doing brings all these people here all day to argue and debate and learn then we're doing _something_ right

b) no chance we'd be here today without the amazing work of Zach, Brian, Julie, and the whole FUSD team <3

— SBF (@SBF_FTX) May 25, 2022
50) I know I've said this before, but: the CFTC isn't the world's fastest acting regulator and our process has been loooong and drawn out, but boy do they know their shit, care about details, and display an approach that today's partisan climate could learn something from

— SBF (@SBF_FTX) May 25, 2022