FTX.US Attracts Institutions After LedgerX Acquisition
09.06.2021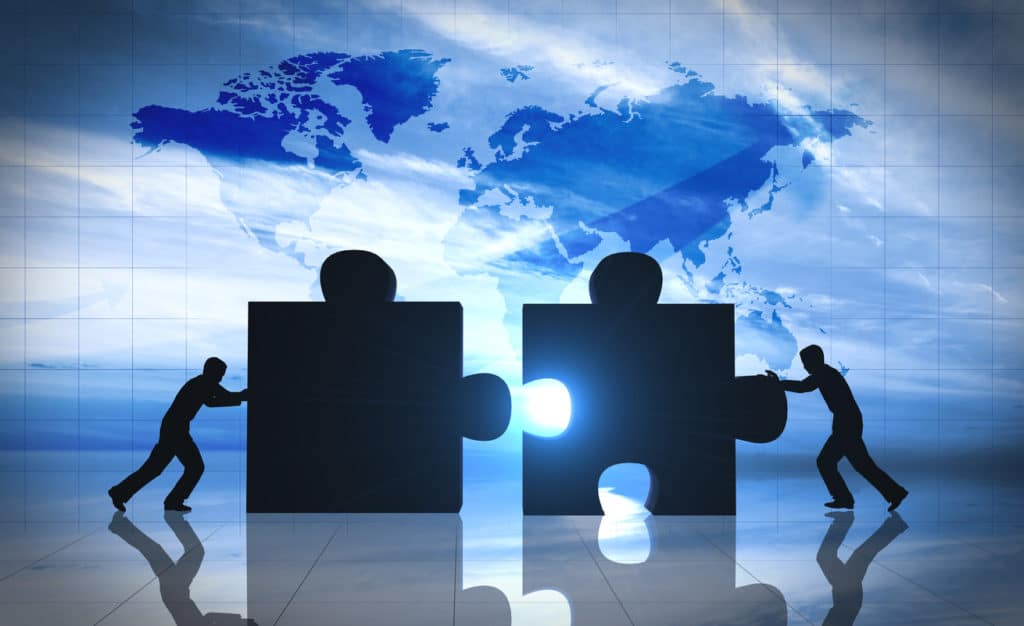 More institutions have expressed interest in trading on FTX.US since the cryptocurrency exchange announced its acquisition of LedgerX, a digital currency futures & options exchange and clearinghouse regulated by the Commodity Futures Trading Commission.
FTX.US said on August 31 that it was acquiring LedgerX, a CFTC regulated designated contract market, swap execution facility and derivatives clearing organization.
This is huge! Congrats to @SBF_FTX @Brett_FTXUS and @ledgerx. https://t.co/nDcgCbAhsQ

— Chris Giancarlo (@giancarloMKTS) August 31, 2021
LedgerX is available 24×7 to retail and institutional investors and offers physical settlement of all contracts, block trading and algorithmic trading opportunities for institutional investors. The firm said that it has cleared more than 10 million crypto options and swap contracts and pioneered bitcoin mini contracts since its launch in 2017.
Brett Harrison, president of FTX.US, told Markets Media that since the announcement the exchange has seen a lot of interest from institutions who either already trade crypto or want to trade crypto derivatives, as well as traditional financial institutions in the derivatives market.
"They would like a product such as as a cash or financially-settled option or future which allows them to avoid having to hold cryptocurrency on their books," Harrison added. "So we do see a lot of renewed interest."
Front Month, a newsletter covering exchanges and market structure, said buying LedgerX and its CFTC licences means FTX is the only exchange in the US that now offers both futures and spot crypto trading, which it can use to build a competitive advantage.
The FTX LedgerX announcement is really interesting bc we'll get to see the "move fast + break things" mantra up against the slower, more bureaucratic CME + CFTC legacy process.@SBF_FTX has the momentum, but will institutions follow?

— Hide Not Slide (@HideNotSlide) August 31, 2021
"If I'm a crypto trader looking to arbitrage bitcoin futures against bitcoin spot markets, I can either manage multiple cumbersome & dislocated positions on CME and Coinbase, or I can transfer all my money to FTX and trade them both in one place," said Front Month. "In a market known for fragmentation, something like this can be a really powerful advantage."
Zach Dexter, chief executive and co-founder of LedgerX, said in a statement that US crypto derivatives is an incredibly underserved market, and it took time and resources for the firm to become a regulated entity under the existing frameworks.
"FTX.US has taken the view, which we share, that US regulators are ready and willing to partner on innovative products, and it's the responsibility of the industry as a whole to step up and work with agencies like the CFTC," Dexter added.
Harrison joined FTX.US in May this year from Citadel Securities and it was a priority to bring regulated crypto derivatives to the US. He met Sam Bankman-Fried, chief executive and and founder of FTX, when they both previously worked at Jane Street Capital.
"We saw a huge opportunity to bring crypto derivatives to the largest capital markets in the world which is the US, but you need a CFTC licence," Harrison added. "We realised that a partnership or acquisition was probably the way to go but it wasn't obvious how we were going to do that until we met Zack Dexter and LedgerX."
In addition in August FTX.US hired Ryne Miller as general counsel. Miller joined from law firm Sullivan & Cromwell where he was a partner and he was also at the CFTC as legal counsel to then-chairman Gary Gensler.
Ryne's counsel and leadership are crucial as we expand our US businesses. He's hit the ground running and we're very happy to have him with us!

— Brett Harrison (@Brett_FTXUS) August 3, 2021
Harrison believes that the only long-term path for the crypto market is through working collaboratively with regulators and operating within existing licensing regimes.
"We think that walking through the front door is the way to go and will give us a long-term advantage," he said.
Excited to announce that @ftx_us has officially passed its US GAAP audit!

Both @FTX_Official and @ftx_us have passed US GAAP audits and plan to continue getting audits going forward.

— SBF (@SBF_FTX) August 27, 2021
Competition
FTX.US faces completion from traditional derivatives exchanges. CME Group already lists bitcoin and ethereum derivative contacts in the US while Eurex, Deutsche Börse's derivatives arm, has announced the launch of new bitcoin ETN futures, which will be the first regulated market in bitcoin-related derivatives in Europe.
Harrison described CME as primarily a matching engine and clearinghouse while, in contrast, crypto venues do a bit of everything.
He continued that FTX.US is a matching engine, a custodian for both fiat currencies and cryptocurrencies, a payment transfer system, a user interface on the web, a phone app and a marketplace for NFTs (non-fungible tokens).
"I think what will ultimately give us an edge in this market is that we're a vertically integrated full-stack product," Harrison added. "In addition, the ethos in the crypto industry has always been to give free and open access to data as much as possible."
Clients can access the full order book for free through FTX.US's public API.
"You can connect to us and send orders for free using our public API," he said. "Our servers are in the Amazon cloud so there is no preferred access if you buy an expensive server in a data centre."
Growth
Harrison said that FXT.US had trading volume on its spot exchange of $1m per day in January this year and this has grown to $150m per day.
"Now that we have acquired LedgerX, we expect that growth to accelerate further," he added.
FTX US crypto market share has quietly surged throughout 2021 – August share has passed 14% with over $50 billion in notional traded.

FTX volumes are still ~60% of Coinbase, but they're catching up alarmingly fast 👀 pic.twitter.com/tlQO1AJpO6

— Hide Not Slide (@HideNotSlide) September 1, 2021
In 12 months time Harrison would like to FTX.US to be the number one venue for spot volume in the US and to have the widest array, and highest volume, of crypto derivatives offered in the US.
"One thing we need to do is continue to improve the user experience such as the look and feel of the user interface for the onboarding process," he said. "We need to make sure it is as frictionless as possible for us to get the retail user acquisition needed to drive truly large volumes."