FTX US Boosts Equities Business
06.21.2022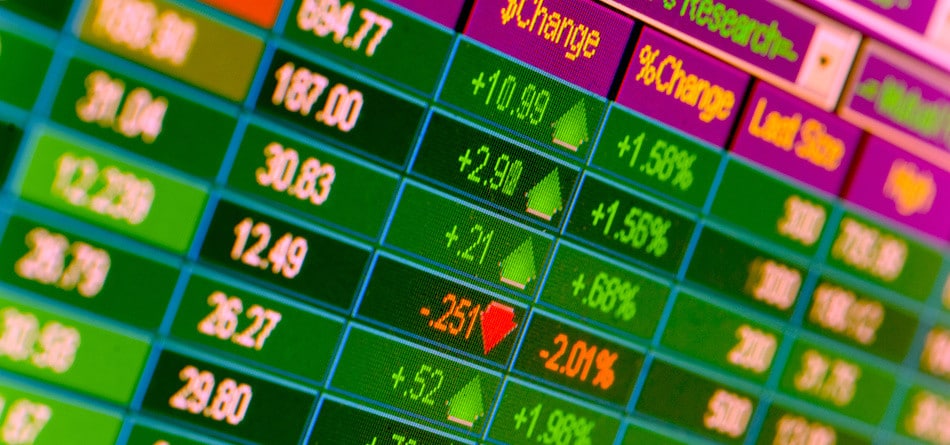 FTX US, the regulated cryptocurrency exchange, has acquired Embed Clearing after launching FTX Stocks, an equities and exchange-traded fund trading platform, and making a strategic investment in IEX Group, which operates a U.S. regulated national stock exchange.
The crypto exchange said in a statement it is acquiring Embed Financial Technologies, including its wholly-owned subsidiary Embed Clearing, a new FINRA, DTC, NSCC, Nasdaq, and IEX member clearing firm for an undisclosed amount. Embed specializes in providing whitelabel brokerage services and APIs to broker-dealers and registered investment advisors.
We're extremely excited to work with Michael Giles @Harland and the Embed team to continue building our US stock trading platform, FTX Stocks, and to offer comprehensive clearing, custody, and execution services to our US customers!

— Brett Harrison (@Brett_FTX) June 21, 2022
Brett Harrison, US president of FTX, said in a statement that the deal signals the company's intention to expand the financial services it offers to US customers, and will enable it to route, execute, clear, and custody all customer equities and options accounts and trades through use of Embed's infrastructure and licenses. In addition, Embed and FTX US share a common goal to provide whitelabel brokerage services to other businesses, applications, and customers.
Michael Giles, founder and chief executive of Embed, said in a statement: "This combination enables the combined group to bring an industry-leading securities and crypto solution to market, which was previously sorely lacking, for the benefit of FTX US customers and exciting new B2B clients."
The lines between fintech and crypto continue to blur

FTX acquiring Embed (formerly a product partner) to offer equity brokerage services first of likely many web3 acquisitions for fintech capabilities this year https://t.co/PVZedHV1wt

— Bruno Werneck de Almeida (@brunoswerneck) June 21, 2022
FTX Stocks
In May 2022 the crypto company launched FTX Stocks, an equities trading platform offered through the existing FTX US cryptocurrency trading application, for select customers in private beta with the aim of making the product available to all domestic customers of FTX US summer. FTX Stocks partnered with Embed Clearing to route, execute, clear and custody all FTX Stocks customer accounts and trades.
Harrison said in a statement at the time: "With the launch of FTX Stocks, we have created a single integrated platform for retail investors to easily trade crypto, NFTs, and traditional stock offerings through a transparent and intuitive user interface."
FTX US continued that this marked the first time that retail brokerage accounts can be funded with fiat-backed stablecoins such as USDC via a partnership with the FTX US crypto exchange, in addition to the standard US dollar deposit methods.
IEX Group
In April 2022 FTX US made a strategic investment in IEX Group, which operates a U.S. regulated national stock exchange.The two companies said they will work together to establish a clear, simple, and transparent market structure for buying, selling, and trading digital asset securities.
Harrison explained in an interview with The Money Movement that there is no clear regulator for crypto exchanges in the US so regulations differ from state to state.
Great conversation w @FTX_Official's @Brett_FTX ! https://t.co/yN3NDokZnb

— Jeremy Allaire (@jerallaire) June 17, 2022
"Without regulation, exchanges like ours are left to create a standard themselves," Harrison added. "We have very high standards in the US and so only list something like 25 tokens, which is way behind our competitors in terms of volume."
FTX has launched a US derivatives arm after acquiring LedgerX, a digital currency futures and options exchange and clearinghouse, which was licensed by the US Commodity Futures Trading Commission.
Harrison said that FTX has developed a listing standard for its upcoming derivatives offering in the US which has been published online as a draft. He added: "We're intending to use it for all assets going forward."
2/ Regulatory clarity for US crypto exchanges and other digital asset providers would instill confidence for US institutional investors to continue betting on the long term viability of the assets.

— Brett Harrison (@Brett_FTX) June 20, 2022
He continued that it is important for investors to understand issues such as the supply of a token, who can edit the code of the underlying protocol, whether it is a governance token or protocol token, who invented the token.
"We have told regulators that we we need listing standards," Harrison said. "We really care about disclosures and consumer protection so, in the meantime, we're going to take the lead and publish something, as well as creating materials for investor education."
He highlighted that FTX already lists tokenized stocks outside the US, which allows instant settlement and 24/7 trading and he expects to see the same in the US over time, depending on the regulatory framework.
Harrison added: "We would really like to push for comprehensive regulation of spot crypto exchanges in the US, which currently don't have a good home among any of our regulators."
FTX is pursuing simultaneous paths there the CFTC and the US Securities Exchange.
"We have a strategic partnership with IEX and we are working with them to figure out how to create digital assets securities and a market regulation structure that would pass muster with the SEC and allow us to potentially bring digitized securities to market in the US," he said.
FTX US Derivatives
Harrison continued that that biggest and most exciting thing for FTX US is the acquisition of LedgerX together with its CFTC regulated derivatives exchange and clearing house. However LedgerX was required to fully collateralize all positions as they could onboard customers directly without going through an intermediary broker or Futures Commission Merchant, which is required by many traditional clearinghouses.
FTX US has applied to the CFTC to operate a disintermediated model of real-time 24/7 customer margin on derivatives, which has been opposed by many traditional market participants.
"`Crypto exchanges overseas, where more than 97% of all crypto derivatives volume trading happens, take customers on directly and can offer margin," he added.
Looking forward to this write-up and what the past couple of weeks mean for the FTX CFTC proposal. From brief bullet point here, sounds like it was an excellent real world demonstration of effectiveness. Very interested in whether it bolsters args Sam made on the CFTC panel. https://t.co/Zzwje0tFLG

— Dave Lauer (@dlauer) June 18, 2022
In addition, most traditional clearing houses carry out margin calculation once per day, five days a week and not on weekends or holidays. Outside the US, FTX carries out margin calculation every 30 seconds, 24/7.
"We strongly believe this is a clearly better functioning and risk reducing market," he said. "We have an application in front of the CFTC to be able to run that system in the US."
Harrison added that FTX's 800-page application fully describes the math behind the margin model and the mechanics of the exchange.
In addition, FTX is pushing for responsible stablecoin legislation.