Fund Managers Look Beyond Regulation 
10.08.2015
In the next two years, 40 pieces of regulation are due to impact European asset managers which will create data challenges but also opportunities for new products. In an increasingly global marketplace, North American institutions are closely watching the rule sets develop.
The most important pieces of legislation which will affect fund managers are Markets in Financial Instruments Directive II, the regulations covering financial markets in Europe from 2017, and Solvency II, which will require European insurers to "look-through" fund of fund and other investment structures to identify the underlying assets, and risk, or face increased capital charges.
Dean Brown, executive director, EY Wealth & Asset Management spoke at the Misys Connect Forum in London yesterday. He said Solvency II creates challenges for asset managers who need to provide portfolio data to European insurance companies, but there is also an opportunity to develop new products that will appeal directly to this client segment. "Solvency II could be transformative if asset managers can bring their data together."
Furio Pietribiasi, chief executive of Mediolanum Asset Management, said at the conference that regulation is at the top of the list for board meetings. Mediolanum Asset Management is the Irish fund management arm of Italy's Mediolanum Banking Group.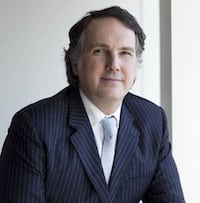 "We discuss how liquidity risk should be monitored and the disclosure requirements under Solvency II. Fund managers see the positions in their portfolios as intellectual property but insurers need a look through," Pietribiasi added.
Pietribiasi said MiFID II could open the door for disintermediation as regulators want to stop asset managers offering inducements to distributors to sell their products, and will also bring more price transparency.
John Boyce, principal at Investit, a consultancy which benchmarks IT for asset manager also spoke at the forum. Boyce said: "Two years ago asset managers were focussed on cost control but in the last year have moved to thinking about scale and how to do offer new services."
The European Securities and Markets Authority listed six topics for investment managers when the regulator released the technical standards for MiFID II last month. The topics included liquidity assessment for derivatives and bonds; size-specific-to-the-instrument and large-in-scale thresholds for liquid instruments in a range of asset classes; the treatment of package transactions – which are made up of several contingent components; transaction reporting; and best execution.
Featured image by Alphaspirit/Dollar Photo Club