Futures Join Green Finance Growth
10.22.2018
Nasdaq has launched the first exchange-listed and environmental, social and governance compliant index futures, which could lead to other exchanges introducing similar products.
Last week Nasdaq introduced futures based on the OMXS30 ESG Responsible index, which was launched in July. This index is based on the 30 most traded securities on Nasdaq Stockholm with a systematic rule-based ESG screening developed with ISS-Ethix.
Alessandro Romani, head of European equity derivatives at Nasdaq, told Markets Media: "Since the launch approximately 40,000 contracts have traded, which is in line with our expectations and we are really happy with the volumes. We are leading the way and other exchanges may follow suit."
Romani continued that the introduction of ESG futures has been driven by customer demand.
"Sustainable investing is advanced in the Nordics and we are witnessing a transformation in the financial industry," he said.
The OMXS30ESG Index was developed in cooperation with Nordic asset managers, including Swedbank Robur.
Magnus Linder, responsible for derivative trading at Swedbank Robur, said in a statement: "Sustainability screening is applied in more and more funds, and we see a great need from our customers that we have sustainable investments – therefore we are pleased to see that Nasdaq is being responsive for customer needs and we think the OMXESG will be successful."
The ESG futures trade on Nasdaq Stockholm but the exchange group also operates in other Nordic and Baltic markets. "We plan to construct ESG indexes in Finland and Denmark and then we will review the demand for futures," said Romani.
He continued that Nasdaq is a global index provider so it is possible the firm could launch other ESG futures. "We are also developing a service to allow investors to construct futures on custom-made basket of stocks which are tailored to their own screening process," added Romani.
WFE Sustainability Principles
In order to promote sustainable finance the World Federation of Exchanges, the industry group for exchanges and clearing houses, published a set of five principles this month.
A big step in the ongoing industry movement towards more sustainable and transparent mainstream capital markets with WFE's Principles for Sustainable Exchanges – https://t.co/J8Ab7wm25f pic.twitter.com/t6U5mb8vtF

— SSE Initiative (@SSEinitiative) October 4, 2018
The five principles state that exchanges will work to educate participants in the ecosystem about the importance of sustainability; promote the enhanced availability of investor relevant, decision-useful ESG information; encourage disclosure in accordance with widely accepted international standards and against science-based indicators; actively engage with stakeholders to advance the sustainable finance agenda and provide markets and products that support the scaling-up of sustainable finance and reorientation of financial flows.
WFE said in a statement: "Exchanges can contribute to the mobilisation and reorientation of sustainable finance by, for example, creating frameworks for the listing of green, social and sustainability bonds; developing sustainability indices; and working with third parties to develop sustainability ratings."
This year Nasdaq expanded its sustainable bond market into Finland and introduced a segment for sustainable bonds aimed at in Sweden. Last year the exchange also launched an ESG reporting guide for listed companies in the Nordic and Baltic region.
FCA initiatives
In the UK the Financial Conduct Authority last week held an event in London, Innovating for a Greener Great Britain.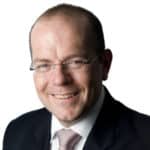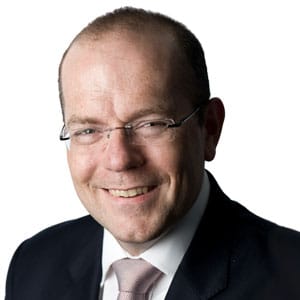 Christopher Woolard, executive director of strategy and competition at the UK regulator, noted in a speech at the event that the words 'climate change' and 'green' do not explicitly appear in any of the 321 pages of the legislation that created the FCA.
"When we look to the future, we see a financial services market that could be transformed both by climate change itself and the transition to a low carbon economy," Woolard added. "We've seen a huge growth in the demand for green financial services products."
Woolard noted there are more than 70 green bonds listed on the London Stock Exchange, raising more than $22bn (€19bn) in seven currencies and 38 green companies have raised $10bn in London.
As a result the FCA published a consultation on climate change last week and asked for comments from the industry by 19 January 2019. He continued that the FCA wants to ensure funds are able to invest with confidence in green finance.
"No greenwashing or mis-labelling. A way of measuring the effectiveness of the 'green' aspect of the product, as well as the financial return," Woolard added. "This isn't a matter of asking the industry to be altruistic, but about how long-term risk is priced. It's also a major opportunity for UK asset managers to win international business based on the highest standards."
The FCA is also consulting on rule changes requiring Independent Governance Committees to report on firms' policies towards evaluating environmental, social and governance considerations, including climate change. The UK regulator and the Bank of England are also establishing a new FCA-PRA Climate Risk Forum to help consider climate-related financial risks.
Green fintech
The regulator also launched search for a green fintech cohort for  firms developing green solutions that need specific regulatory support to bring their proposition to market.
The FCA said in a statement: "The challenge will provide support to a selection of firms developing innovative products and services to assist in the UK's transition to a greener economy. It is open to start-ups, incumbents and technology providers."
Firms who are successful will get a dedicated Innovate Adviser at the FCA, authorisation support, live market testing in the sandbox and guidance and/or informal steers. The deadline for applications is 11 January 2019.