GREG TUSAR TO WIN NEIL DESENA MARKET ADVOCATE AWARD
04.10.2018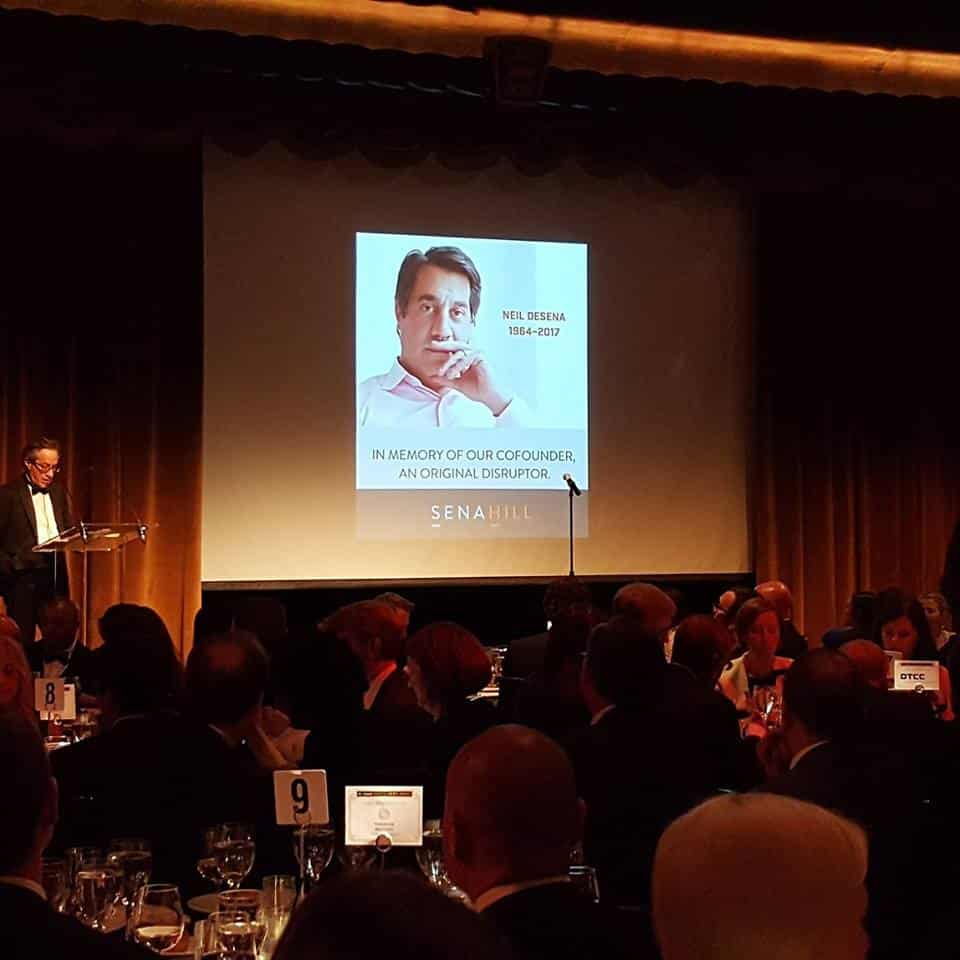 Markets Media Group is pleased to announce that Greg Tusar will win the Neil DeSena Market Advocate Award at the 6th annual Markets Choice Awards, which will be held April 24 in New York City.
E-trading pioneer Neil DeSena passed away in February 2017, at the way-too-young age of 52. As a tribute to Neil, Markets Media posthumously awarded him the Market Advocate Award at last year's MCA event to recognize his distinguished career in financial markets and his positive influence on people along the way.
This year, the Neil DeSena Market Advocate Award will go to Tusar as the market professional who best embodies Neil's exceptional drive, generosity and spirit.
Currently CEO at Greywolf Consulting and a cryptocurrency entrepreneur, Tusar has enjoyed a long and accomplished career on Wall Street. He was Head of Client Market Making and Execution Services at KCG from 2013-2017; previously, he was a partner and Global Head of Electronic Trading at Goldman Sachs from 2000-2013, and a partner at TLW Securities in the 1990s.
"Greg has been at the forefront of electronic trading since its inception, starting on the floor of the exchange and later building the largest electronic trading franchise at Goldman, and leading a generation of professionals to change the industry for the better," said Rishi Nangalia, who worked with Tusar and DeSena at Goldman and is currently head of ETI trading at Thomson Reuters. "He continues his work to institutionalize crypto trading and push forward the business that he and Neil together pioneered."
"I am so pleased to see Greg receive this award," said Carolyn DeSena, who gave a tribute to her late husband at last year's event. "It would have meant a lot to Neil. Each had great admiration and respect for one another and their relationship transcended well beyond the professional side of their lives."
The Markets Choice Awards is the premier industry  event for identifying and recognizing the best companies, individuals and innovation in institutional trading and technology. The MCAs span buy-side investment firms, sell-side execution desks, exchanges and trading platforms, established technology providers and emerging fintech firms.
Last year's winners included BlackRock for Best Fixed-Income Trading Desk; T. Rowe Price for Best Buy-Side FX Trading Desk; Tradeweb for Best ETF Platform; LSEG for Best Global Exchange Group; and OpenDoor Trading for Best Fintech Company. Individual awards included Jen Nayar of Vela for CEO of the Year; Linn Karstadt of Jefferies for Excellence in Electronic Trading; and Larry Thompson of DTCC for Lifetime Achievement.
This year's MCA event will be held at Edison Ballroom in Midtown Manhattan, on the evening of Tuesday, April 24.