Higher Trading Volumes, Index Revenues Boost Nasdaq
10.21.2020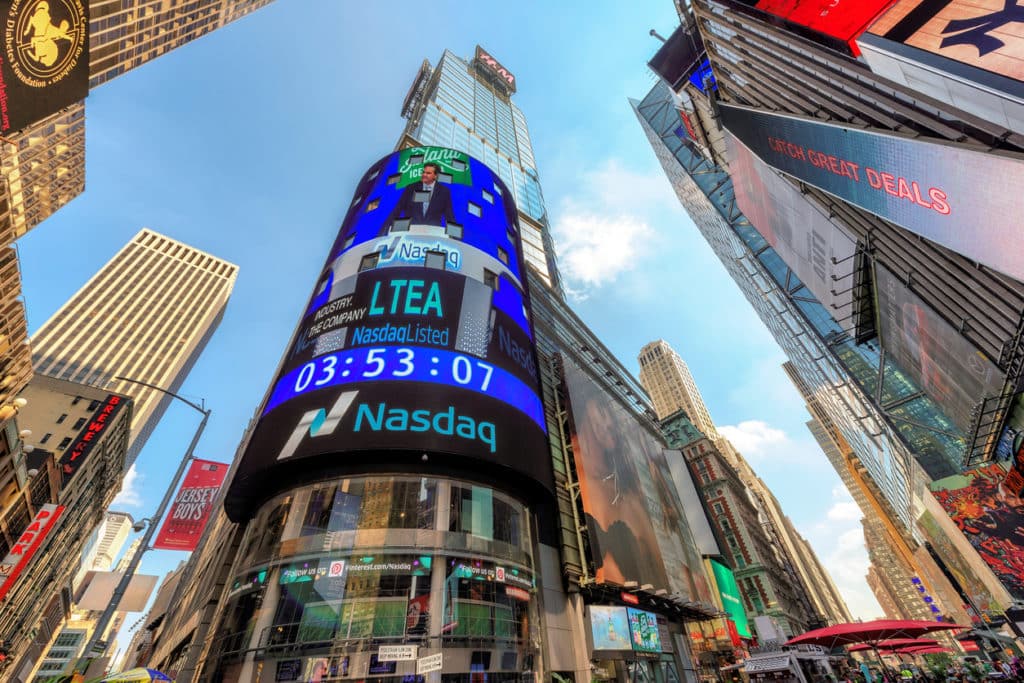 A record quarterly trading volume in U.S. options and higher licensing revenues from its index business contributed to increased revenues in Nasdaq's third-quarter results.
Total third quarter net revenues were $715m (€602m), a rise of $83m, or 13%, from the prior year period.
Adena Friedman, president and chief executive of Nasdaq, said on the results call: "Our third quarter results highlight the strength of Nasdaq's diversified product offerings and business model, capitalizing on opportunities presented by 2020's capital markets backdrop, including elevated trading volumes, rising index valuations and robust IPO issuance, while also continuing to execute against the secular opportunities arising from our clients' evolving longer-term needs."
"Nasdaq's resilience and agility to adjust to the unique operating environment presented by #COVID19 is not only demonstrated in our current results, but also in the team's continued focus on advancing Nasdaq as a technology and analytics provider," said @AdenaTFriedman, CEO. pic.twitter.com/sGpHAqT44Y

— Nasdaq (@Nasdaq) October 21, 2020
In trading Nasdaq's U.S. options market set a quarterly record of 660 million contracts, a 52% year-on-year increase.
In cash equities net revenues were $84m, $9m more than the third quarter of last year , which the exchange said reflected higher U.S. industry trading volumes. Friedman said she expects the high level of activity to continue due to the upcoming US election in November.
"Volume is being driven by more overall volatility and uncertainty," she added. "There are also a lot more younger retail investors who have entered the market due to zero commissions and the macro environment providing good opportunities."
Friedman said the increase in retail involvement is a healthy long-term trend and may represent a secular shift.
In addition, Nasdaq had the highest number of initial public offerings in a quarter for any exchange in the last 10 years according to Friedman.
"We had 105 IPOs in the third quarter which is the most IPOs any U.S. exchange has seen in the last 10 years," says @Nasdaq CEO @adenatfriedman pic.twitter.com/xK0B1MRzXl

— Squawk Box (@SquawkCNBC) October 21, 2020
The index business had revenues of $86m in the third quarter, an increase of $30m, or 54%, from a year ago.
The rise was primarily driven by a 51% jump in overall assets under management to $313bn for exchange-traded products benchmarked to Nasdaq's proprietary indexes, led by an 83% year-over-year increase in ETP assets linked to Nasdaq-100 indexes.
During the third quarter the exchange announced the launch of two licensed index futures contracts – the Nasdaq-100 Volatility Index (VOLQ) and the Nasdaq Veles California Water Index (NQH20).
This month asset manager Invesco also announced the launch of the Invesco QQQ Innovation Suite, which offers investors access to additional investment products tied to the Nasdaq-100 Index and new Nasdaq Next Generation 100 Index.
Friedman said: "This will introduce our indexes to a wider base of investors and a new ETF."
Our partnership with @InvescoUS began in 1999 with the launch of the $QQQ ETF. Today's announcement of the Invesco QQQ Innovation Suite expands our @Nasdaq 100 product ecosystem to be more inclusive and accessible, giving investors more opportunities to invest in the future. https://t.co/XYrroHIoiQ

— Adena Friedman (@adenatfriedman) October 13, 2020
The exchange also announced that Michael Ptasznik has decided to retire as chief financial officer effective February 28 2021. He will be succeeded by Ann Dennison, Nasdaq's controller and chief accounting officer.