How to Execute 1.5 Bln Shares in 1.5 Seconds
07.29.2020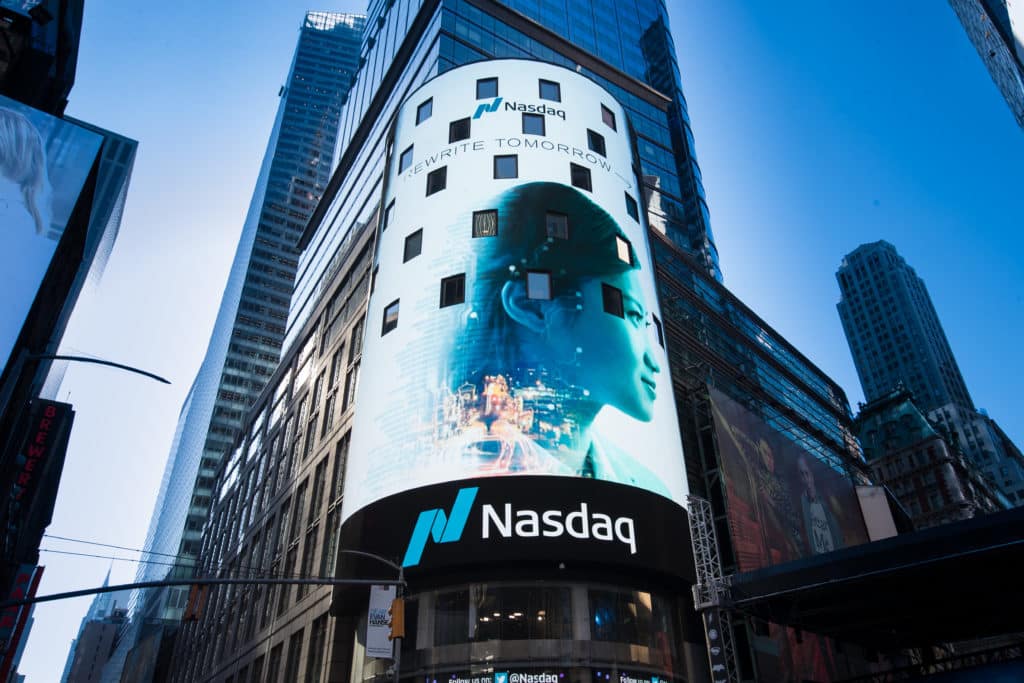 How Nasdaq's All-Remote Technology Operations Team Executed 1.5 Billion Shares in 1.5 Seconds on the Biggest Trading Day of the Year
Nasdaq's Closing Cross is a daily occurrence in the US markets and the annual rebalance of FTSE's Russell's equity indexes has become one of the most anticipated and heaviest trading days of the year.
While the Closing Cross process is the same from a systems perspective, this annual reconstitution was unlike any other. The COVID-19 pandemic forced Nasdaq Technology Operations to work remotely this year, making it more critical than ever for the teams to have the process "down to a science," ensuring that year-long preparations for this annual event resulted in a successful rebalance.
The Russell Reconstitution, which took place at the close of U.S. equity markets on June 26, rebalances three massive stock indexes, including the Russell 3000, which tracks 3,000 of the largest U.S.-traded stocks, the Russell 1000, which is comprised of 1,000 of top companies by market capitalization, and small-cap index, the Russell 2000. While most other indexes do significant quarterly changes, Russell rebalances only once a year, which is intended to reduce turnover and lessen the impact of quarterly stock price moves. However, in doing so, "it means the changes aggregate into a single, more significant event, as they have built up for an entire year," noted Nasdaq Chief Economist Phil Mackintosh.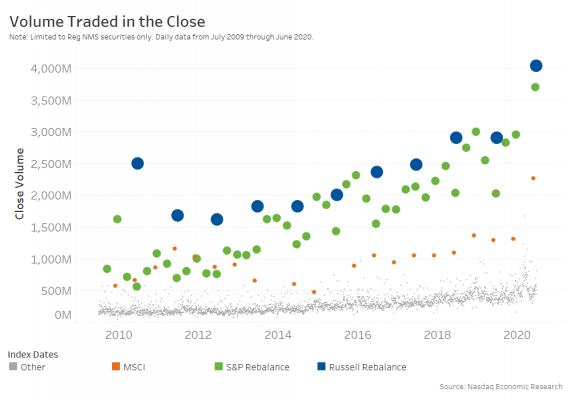 This year, a record 1.57 billion shares, representing $56.7 billion, were executed in the closing cross in 1.46 seconds across Nasdaq-listed securities, topping last year's 1.279 billion shares equaling $42.59 billion.
"The preparation for the next Russell Rebalance begins the day after the previous rebalance," said Donald Beery, Senior Vice President and Head of Global Technology Operations management atNasdaq. "This ensures that the day of the Russell is like every other trading day from customer perspective."
The day after the rebalance, the technology teams gather to discuss opportunities for improvements. The platform also undergoes several tests, plus a quarterly industry test, an annual disaster recovery test as well as a yearly capacity test to ensure it can handle a minimum of 2-times previous peak capacity, according to Andrew Lacatena, Vice President, Head of North American Technology Operations at Nasdaq.
"The Nasdaq Closing Cross runs on a reliable platform constructed of resilient and redundant software and hardware components across all of the applications involved in the cross process. Reliability and resiliency are basic constructs for all of our products," Lacatena said.
Three months ahead of this year's rebalancing, when the coronavirus was spreading rapidly and market volatility was at its peak, the team remained focused on their procedures, polishing their run book and practicing for every possible scenario while working remotely.
"We make sure all the support folks are ready to take action in case there is a failure of some sort…It's all hands on deck," said Dennis Soltau, Associate Vice President, Systems Operations at Nasdaq.
Soltau noted how technology runs multiple conference bridges, ensuring all critical stakeholders are in attendance. The Technology Operations leads a multi-disciplined planning program. Beery said that the Development, Capacity, Infrastructure, Market Operations and Legal teams all plan, understand and practice their roles for the various contingencies.
"Each team involved understands their responsibilities and takes ownership. Everyone has a role," said Beery. "Resiliency and reliability are woven into fabric of our trading platform. Additionally, there are well known and documented procedures in place that are reviewed regularly and redistributed prior to every rebalance. It's really a program with people, processes and tools that we've established for years that includes all of us up to [Nasdaq President and CEO] Adena Friedman."
Even though the teams all had to work remotely this year, "working from home is part of our practiced BCP, and we've got it down to a science now," Soltau added.