ICE has Record Third Quarter
10.28.2021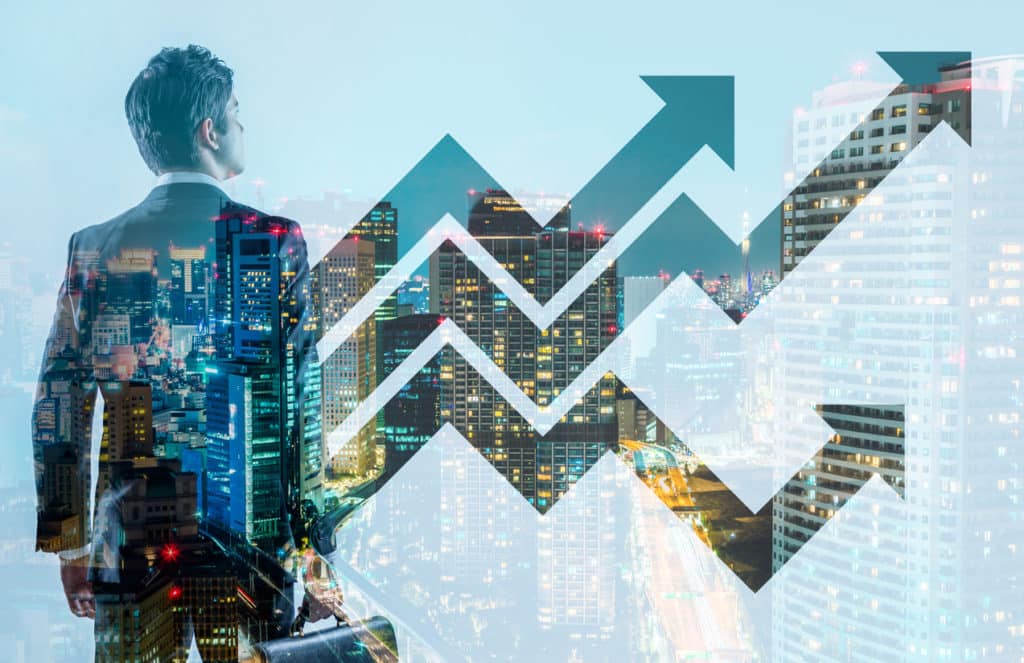 Intercontinental Exchange had the best third quarter in the company's history driven by growth across all three business segments.
Warren Gardiner, chief financial officer at ICE, said on the results call that third quarter net revenues were $1.8bn, up 28% year-on-year, and consolidated net income attributable was $633m. He said: "All three of our business segments contributed to the strong year over year growth."
Our CFO Warren Gardiner on the best third quarter in ICE's history. pic.twitter.com/FzgT3rcfjk

— ICE (@ICE_Markets) October 28, 2021
Benjamin Jackson, president of ICE, said on the results call that the strong third quarter results were driven in part by interest rate volatility, global energy supply shortages and the continued adoption of mortgage technology, even as origination volumes declined.
"More importantly, underpinning that performance are long -term secular tailwinds, that will continue to drive growth across asset classes," Jackson added "With data and technology at our core, we have strategically positioned the business to benefit from the tailwinds across our platform."
The tailwinds include global natural gas and the move to cleaner energy, which makes up approximately 40% of ICE's energy revenues and has grown 12% on average over the past five years. In addition, ICE has developed associated environmental data products.
"We built a suite of carbon indices which allow global investors to access market-based carbon prices through a single investment instrument," added Jackson. "There are a growing number of exchange-traded funds benchmarking to our carbon indices and environmental markets."
Another trend is increased electronic trading in fixed income.
"We recognised this in 2015 when we acquired IDC, and we will continue to invest in innovating data and technology to further enable this trend," said Jackson.
Jeffrey Sprecher, chairman and chief executive of ICE, said on the results call that the business model positions the company at the centre of some of the largest markets undergoing an analogue to digital conversion and makes ICE an 'all-weather' name that generates growth on top of growth.
"The diversity of our platform positions us to benefit not only from near-term cyclical events, but also longer term secular growth trends," added Sprecher.
For example, ICE has developed analytics combining its fixed income data with third-party geospatial data to help market participants better manage climate risk.
"ESG is increasingly becoming a component of investment portfolios and our technology and data expertise positions us well to deliver solutions that meet these evolving customer needs," he said.
More than half of ICE's total revenues come from recurring, sustainable businesses and Sprecher said it has been a deliberate intentional from management to diversity away from a transaction-oriented business.
"We wanted to create a portfolio of businesses and content that are durable in different environments," he added.
For example, the mortgage business benefits from a low interest rate environment while interest rate futures and commodities tend to do better in high rate environments.
Exchanges
Third quarter exchange net revenues grew 17% from a year ago to $959m.
The performance was driven by a 30% increase in the interest rate business and a 38% increase in energy revenues, including a 72% increase in revenues related to global environmental products.
$ICE transaction revenue looking 🔥 in this morning's earnings, +23% YoY led by energy. The UK natural gas crisis is showing up in both volume & revenue capture as mix shifts towards markets where ICE has no competition. pic.twitter.com/Ky0J7YHNTp

— Hide Not Slide (@HideNotSlide) October 28, 2021
"Importantly, total open interest which we believe to be the best indicator of long-term growth is up 18% versus the end of last year, including 11% growth in energy and 28% growth across our financial futures and options complex," added Gardiner.
Third quarter fixed income and data services revenues increased 6% to $477m, including double-digit growth in the index franchise.