ICE Sells Coinbase Stake For $1.2bn
04.29.2021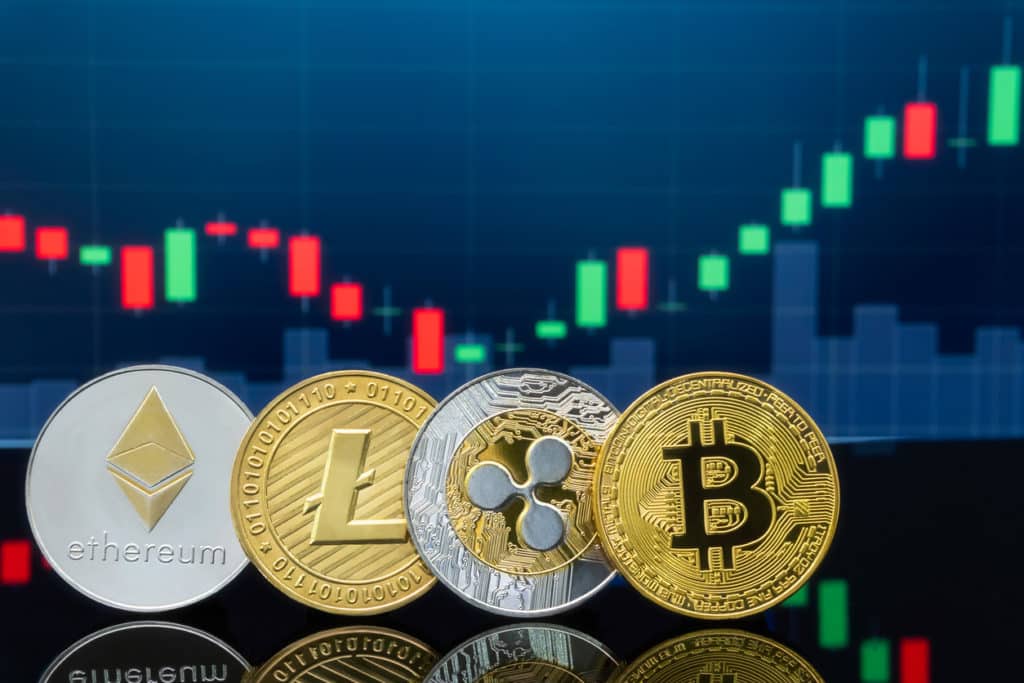 Intercontinental Exchange said it sold its stake in US cryptocurrency exchange Coinbase for more than $1.2bn (€1bn) as the operator of global exchanges, clearing houses and provider of mortgage technology, data and listings services reported record revenues and net income for the first quarter of this this year.
Our CFO Scott Hill on our strong first quarter performance ⤵️ pic.twitter.com/pj3e0xfqR1

— ICE (@ICE_Markets) April 29, 2021
Scott Hill, chief financial officer of ICE, said on the results call: "First quarter revenues, operating income, adjusted net income and adjusted earnings per share, were all the best in the history of our company."
Total first quarter revenues were $1.8bn, up 4% year over year on a pro forma basis.
"Total transaction revenues declined slightly versus an unprecedented backdrop a year ago," added Hill. "Importantly though, total recurring revenues, which represent about half our business, increased by 9% with all three of our business segments, contributing to this strong year over year growth."
He continued that ICE elected to sell its 1.4% stake in Coinbase in April when the cryptocurrency venue went public. The sale generated more than $1.2bn in gross proceeds and approximately $900m net of taxes.
The exchange business generated first quarter revenues of $974m, including transaction revenues of $653m, the second best quarter in the company's history. Hill continued that the strong performance was driven by the energy, interest rate and cash equities businesses.
"Open interest, which we believe is the best indicator of long-term growth, is up 13% versus the end of 2020, including 5% growth in our energy open interest and 26% growth in our financial futures and options complex," said Hill.
In March 2021 the group launched ICE Futures Abu Dhabi. Benjamin Jackson, president of ICE, said on the results call that IFAD's launch has enabled participants to come together and contribute to the price formation of Murban, an important benchmark for crude oil flowing through Asia, for the first time.
"In just the first month Murban, along with related derivatives, has traded over 150,000 contracts across 49 firms with growing open interest now over 45,000 lots, making it one of the most successful futures launches in our industry's history," Jackson added.
Jeff Sprecher, chairman and chief executive of ICE, said the group is moving quickly to build out a broader product] suite on the new venue.
"There's a large Asian presence of commercial users that operate in and around the Middle East, so it gives us an interesting launch point for additional derivative contracts," Sprecher said. "I think you'll see us continue to build out this amazing suite that we have with Abu Dhabi as a vehicle."
Carbon pricing
Price appreciation and European emissions drove the ICE Global Carbon index to record levels in the first quarter. Jackson continued that market-based mechanisms, such as ICE's cap and trade offering, are critical to enabling price transparency so customers can reach their emissions goals in a cost effective manner.
"We recognised the importance of carbon price transparency over 10 years ago through acquiring the Climate Exchange in 2010," Jackson said. "We have seen our environmental volumes and open interest grow nearly double digits on average every year since."
He added that the combination ICE's network and liquidity in its global energy complex and its environmental complex will help customers navigate the evolution of global energy markets.
Index business
Jackson continued that multiple exchange-traded fund sponsors switched their benchmark provider to ICE indices in the first quarter, and there was also growth in custom index solutions across the US, Europe and Asia Pacific.
"This strength once again drove double-digit revenue growth in our index business, and is a testament to the value of our comprehensive index and broader fixed income data and analytics offering," he said.
He continued that the data and analytics business also contributes to the mortgage arm. Last year ICE acquired Ellie Mae, which was founded in 1997 to automate and digitize the trillion-dollar residential mortgage industry.
"We know from our experience across futures, equities and fixed income that data fuels automation and the mortgage origination process is no different," added Jackson. "We can grow a business that is $1.2bn today in revenues but still only a fraction of the $10bn addressable market that is in the early days of an analogue to digital conversion."
Our Chairman & CEO Jeff Sprecher on our strong track record of growth pic.twitter.com/Bq2HjNISa1

— ICE (@ICE_Markets) April 29, 2021
Sprecher said: "We are grateful to our customers that continue to rely on our technology, data and market infrastructure, and we remain focused on innovating across asset classes to drive greater efficiency and transparency."