IEX Welcomes Ruling on SEC D-Limit Order Approval
08.01.2022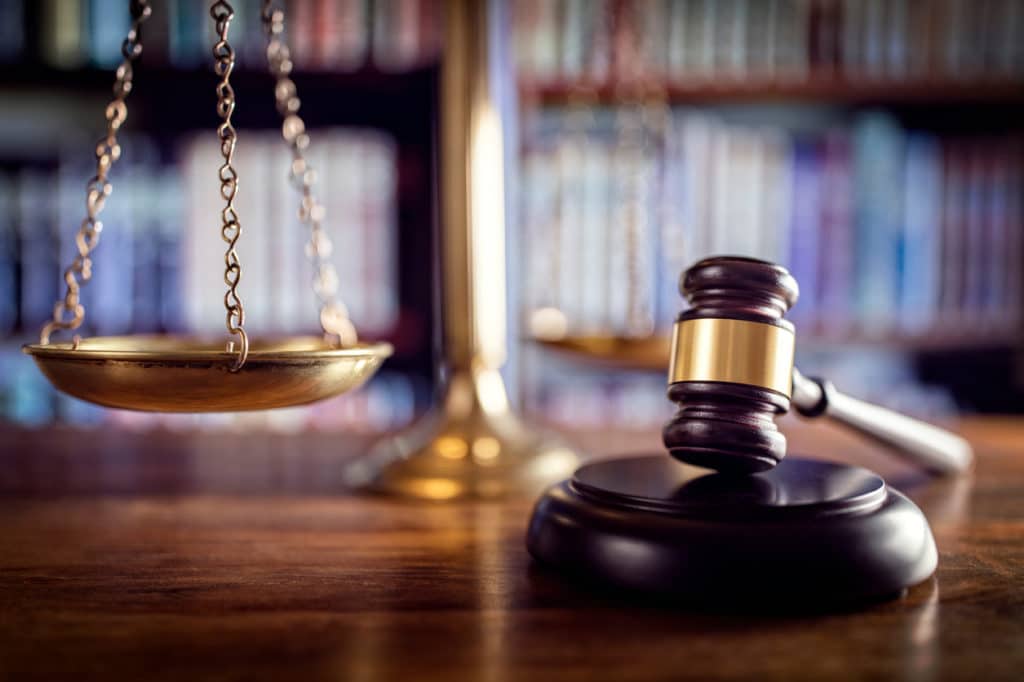 IEX Group welcomed a court ruling in favour of the US Securities and Exchange approval of the exchange's D-Limit order type which had been contested by market maker Citadel Securities.
In August 2020 the SEC approved IEX's Discretionary Limit, or D-Limit, order type. IEX said the purpose of the D-Limit order type was to protect liquidity providers from potential adverse selection resulting from latency arbitrage trading strategies, and to encourage members to submit more displayed limit orders to the exchange.
The exchange's machine learning signal seeks to predict how the market is going to move in the next fraction of a second. D-Limit then uses the power of the IEX Signal to move an order out of the way if the price is about to become imminently stale i.e. the order avoids being "run over" when the price is unstable.
Citadel Securities brought a court case against the SEC claiming that the US regulator should not have approved the D-Limit order because the law does not allow the execution of orders to be delayed.
On July 29 the D.C. Circuit Court ruled in favor of the SEC which IEX said is a "huge win for all investors."
Today the D.C. Circuit Court ruled in favor of the SEC in the D-Limit lawsuit. This is a huge win for all investors. https://t.co/kjhw4qqHvN

— IEX (@IEX) July 29, 2022
D-Limit has been in the market for nearly two years, giving brokers and investors a critical tool designed to protect your orders and source displayed liquidity on @iexexchange.

— IEX (@IEX) July 29, 2022
Thank you to the investor community for your support of IEX, of D-Limit, and of innovations that make our markets better.

— IEX (@IEX) July 29, 2022
A Citadel Securities spokesperson said in an email: "We look forward to continuing to engage with the SEC to ensure that the best interests of both retail and institutional investors are protected."
Dave Lauer, chief executive of Urvin Finance, said:
Wow. The court officially acknowledges the existence of latency arbitrage. I said it last year – this is such a big deal. This has been dismissed as fiction by so many firms, and in a short period of time the SEC, Citadel and now the courts have acknowledged it's happening. pic.twitter.com/JyExSxU7o1

— Dave Lauer (@dlauer) July 29, 2022
For more context, I wrote this in-depth explainer last year on the case.https://t.co/CNcr67vqhm

— Dave Lauer (@dlauer) July 29, 2022
Stephen Hall, legal director and securities specialist for Better Markets, a non-profit, non-partisan, and independent organization founded in the wake of the 2008 financial crisis to promote the public interest in the financial markets, said in a statement that the court's decision will make trading markets more fair for all investors. 
.@Citadel, @citsecurities, Ken Griffin and high-frequency traders everywhere have been put on notice by a D.C. circuit opinion that both rejected ALL of Citadel's arguments and stands up for ALL investors. https://t.co/8yJoEjRZVQ pic.twitter.com/MOL3qjAgbg

— Better Markets (@BetterMarkets) August 1, 2022
Hall continued that the court was correct to reject all of Citadel's arguments and holding that the SEC's decision was based on substantial evidence, was not unfair or arbitrary and capricious, and was properly explained.  
"It means that technological innovation like the IEX order type really can make life better for everyday investors—including countless retirement savers who must be able to rely on a fair market," added Hall. "It's also a strong precedent, confirming that a well-reasoned and well-supported decision by the SEC can survive the almost inevitable legal challenges from the financial firms who stand to lose their unfair advantages and hence their undeserved out-sized profits."
We've been touting the big court win Friday for retail investors/buy side, @SECGov & @IEX over @Citadel @citsecurities, but many have asked what it's about; here's a video I did for @BetterMarkets explaining it: https://t.co/I4m5kDrjVY

— Dennis Kelleher (@DennisKelleher) August 2, 2022
Alex Gerko, founder of algorithmic trading firm XTX Markets, and Larry Tabb, head of market structure research at Bloomberg Intelligence, said:
I hope so

— Alex Gerko (@AlexanderGerko) July 29, 2022