Institutional Adoption Of Cryptocurrencies Accelerates
01.28.2021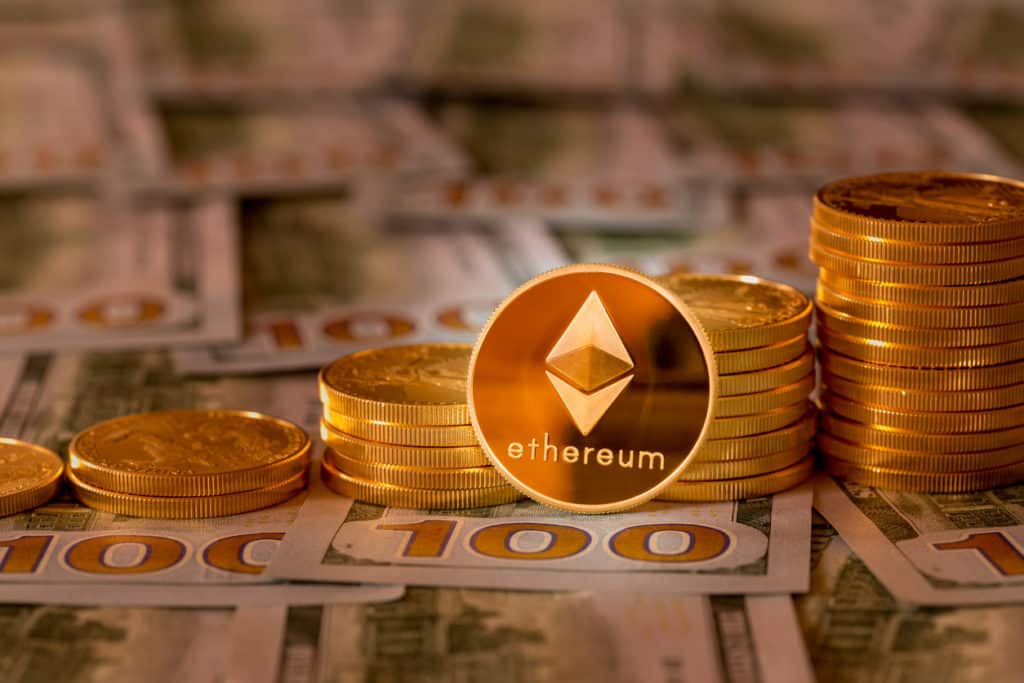 Tim McCourt, global head of equity index and alternative investment products at CME Group, said there has been a significant increase in the institutional adoption of cryptocurrencies as the exchange plans to launch Ether futures next month.
CME has announced it intends to launch Ether futures on February 8. The new contract will be cash-settled and based on the CME CF Ether-Dollar Reference Rate, a once-a-day reference rate of the U.S. dollar price of Ether.
McCourt told Markets Media: "We introduced an Ether reference rate in May 2018 which is a regulated benchmark using the same exchanges and methodology as our Bitcoin reference rate."
Ether futures will be listed on and subject to the rules of CME and available for trading on its proprietary Globex platform.
"Ether is the second most popular cryptocurrency in terms of market cap and trading volume," added McCourt. "We like to be methodical and wanted to ensure our Bitcoin products were successful before expanding."
The new cryptocurrency contracts follow the exchange introducing Bitcoin futures in December 2017. CME added Bitcoin options in January last year.
"We have done a nice job of building a feedback loop for launching new cryptocurrency contracts since introducing Bitcoin," he said.
In December CME reached a record of 110 large open interest holders traders who hold a position of at least 25 CME Bitcoin futures contracts, equivalent to 125 Bitcoin, according to McCourt. At current prices, those 110 large traders are holding approximately $4m to $5m in Bitcoin futures.
He expects some traders will overlap between the two cryptocurrencies but said there is a community which only trades Ether so additional participants will also trade on CME.
Institutional interest
McCourt said there has been a "significant" increase in the institutional adoption of cryptocurrencies. More than 7,000 unique client accounts of all types have traded CME Bitcoin futures since launch and there are more institutions in the pipeline.
"CME has become the access point for institutional investors into cryptocurrency," he added. "We reached record open interest for Bitcoin futures at the end of the fourth quarter and the average daily traded volume was more than 11,000 contracts."
Arcane Research said the number of addresses holding at least 1,000 Bitcoin has been growing, which could reflect increased institutional buying.
Institutional buying?🏦

The number of addresses holding at least 1000 BTC has skyrocketed lately.

The growth from January to December last year: 6.7%
The growth from December until today: 7.2%

Read more in our weekly report tomorrow: https://t.co/xlQH8LeQyH

Data: @glassnode pic.twitter.com/Gkn6dxH5Cd

— Arcane Research (@ArcaneResearch) January 18, 2021
The research provider said in its year-end review that it is easy to see why 2020 will be remembered as the year of the institutional investors.
"CME is currently the largest Bitcoin futures market in terms of open interest," said Arcane Research. "Both the options and the daily volume climbed to new all-time highs this Christmas."
The report predicted that CME's bitcoin futures will end 2021 as the dominant market.
2020: The Year Bitcoin Went Institutional

In this week's edition, we're rounding up 2020, highlighting what we view as some of the most important charts.

And by the way, it's free and available for all in the spirit of Christmas. Enjoy!🎅https://t.co/wAFjlkk8iF pic.twitter.com/gQB0erAfzF

— Arcane Research (@ArcaneResearch) December 29, 2020
Arcane Research also said that, in addition to further growth of regulated futures, there will be more scrutiny of unregulated exchanges. "This will eventually lead to the acceptance of a bitcoin exchange-traded fund by the US Securities and Exchange Commission," said the report.
Exchange-traded products
CryptoCompare said in its latest Digital Asset Management Review that assets under management across all regulated crypto products increased to a record $35.9bn, up 95% since December. Average daily volumes are $1.5bn, compared to $516.8m last month.
In its latest report on our Research Hub, @CryptoCompare shows that aggregate AUM of crypto exchange-traded products has almost doubled over the past month.https://t.co/T38ruSLHbb pic.twitter.com/uTulKaMg0o

— CoinDesk Research (@CoinDeskData) January 28, 2021
The report said: "ETP activity is perhaps the best bellwether of institutional investor demand as these products are often the only way highly regulated investors can gain exposure to digital assets. The data paints a clear picture of surging institutional investor demand and this supports the widely believed narrative that this bull market is largely institutional investor led, as opposed to the retail driven 2017 bull market."
In Switzerland the stock exchange has listed two new cryptocurrency bitcoin issuers this month. The addition of CoinShares' physical Bitcoin ETP means the Swiss Stock Exchange has 22 Bitcoin ETPs and structured products. The number of ETP issuers has risen to seven, following the arrival of ETC Group on 13 January 2021.
The Swiss Stock Exchange welcomes the new ETP issuer CoinShares! The newly listed physical bitcoin ETP further enlarges the choice of products with a crypto-currency as underlying on the Swiss Stock Exchange: https://t.co/jeHOn8ddeh pic.twitter.com/NjqvF81qx5

— SIX (@sixgroup) January 19, 2021
Christian Reuss, head SIX Swiss Exchange, Markets at SIX, said in a statement: "Interest in Bitcoin continues to grow. As the world's leading regulated marketplace for products with crypto-currency underlyings, SIX offers investors crucial benefits like transparency, liquidity and equal treatment."
In Germany Deutsche Börse also said there was a high level of investor interest in cryptocurrencies last year.
Stephan Kraus, head of Deutsche Börse's ETF segment, said in a statement: "The listing of the world's first centrally cleared Bitcoin ETNs on Xetra has increased the attractiveness of crypto investments especially for institutional investors. Thanks to central clearing, investors benefit from significantly reduced risks in the settlement of transactions."