iShares Has Record Start to the Year
04.15.2021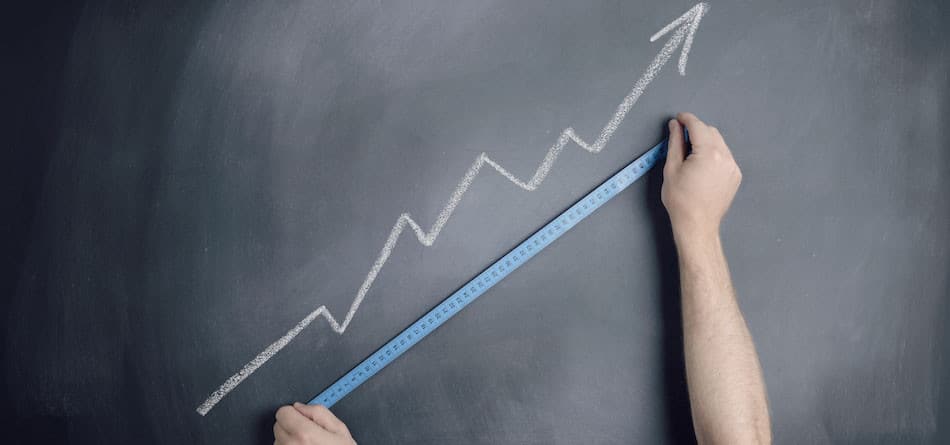 BlackRock had a record $172bn (€144bn) of total net inflows in first three months of this year, the asset manager's fourth consecutive quarter with more than $100bn of net inflows.
Laurence Fink, chairman and chief executive of BlackRock, said on the results call: "We have stronger results and deeper relationships with the clients across our entire portfolios. We generated $527bn of net inflows and a record 14% organic growth over the last 12 months, including a very strong 2021."
He added that the inflows were diversified across all client types, asset classes, investment styles and regions.
iShares
Fink continued that iShares, the exchange-traded funds arm, had $385bn in assets when BlackRock acquired the ETF business from Barclays in 2009 and has grown to more than $2.8 trillion.
"Blackrock's ETFs generated $68bn of net inflows in the first quarter, the strongest start to a year in our history," he added.
He said the flows reflect the diversity of the ETF platform and the benefits of strategic investments to support the evolution of new uses, the reduction in commissions and growth in areas such as model portfolios and sustainability.
Sustainability
"We generated $17bn of net inflows in the quarter across the sustainable iShares spectrum from screens to thematic strategies," Fink added. "We recently crossed $100bn of assets under management in this category, up from $26bn just a year ago."
Last week BlackRock launched two low-carbon transition readiness ETFs,  raising a total of nearly $2bn, which Fink said was the largest ETF launch in the US. The California State Teachers' Retirement System said it had invested in the BlackRock U.S. Carbon Transition Readiness ETF and the BlackRock World ex U.S. Carbon Transition Readiness ETF.
CalSTRS announces new low-carbon transition readiness investment in global equity markets with @blackrock. https://t.co/UAedQGpRe9 pic.twitter.com/0hZYnhtIx3

— CalSTRS (@CalSTRS) April 9, 2021
BlackRock believes the global transition to a net zero economy will impact every company's growth prospects and those that are adapting and pivoting their strategies and business models ahead of this tectonic shift that will outperform over the long-term.
Fink said: "Every investor will need to position their portfolios accordingly and BlackRock is investing to provide clients with more choice as we become a leader in sustainable and climate aware investing."
He continued that climate products have traditionally been backward-looking and focused on reported greenhouse gas emissions. However, BlackRock developed a forward-looking, active climate investment strategy in a transparent active ETF vehicle using advanced data and analytics.
"These active ETFs are the first of their kind, and a great example of how BlackRock is innovating to expand access to sustainable strategies for more investors worldwide," said Fink.
BlackRock manages $353bn in sustainable investments, including cash, according to Fink and he believes this will grow to more than $1 trillion by 2030.
At the beginning of this year BlackRock launched Aladdin Climate to allow investors to quantifiably measure the physical risk of climate change and the transition risk to a low-carbon economy on their portfolios using climate-adjusted security valuations and risk metrics.
"One of the newest opportunities for BlackRock is powering portfolios to a new sustainable standard with Aladdin because climate risk is investment risk," said Fink. "We consistently hear from clients that poor quality or availability of environmental, social and governance data and analytics is the biggest barrier to deeper and broader implementation of sustainable investing."
In January this year BlackRock also announced a minority investment in Clarity AI and the asset manager said it will integrate Clarity AI's ESG data capabilities into Aladdin, its end-to-end operating system for investment professionals.
Fink said Clarity AI uses artificial intelligence to provide analytics and data covering 30,000 companies in nearly 200 companies. "Our partnership will give clients the ability to identify ESG risk exposures in private investments and create a holistic view of risk across their portfolios," he said.
This week Temasek and BlackRock announced they are establishing Decarbonization Partners. The partnership will launch a series of late stage venture capital and early growth private equity investment funds that will focus on advancing decarbonization solutions to accelerate global efforts to achieve a net zero economy by 2050.
Together with @Temasek we will invest late stage venture capital and early growth private equity in decarbonization solutions that will accelerate the transition to #netzero. Learn more about our $600M partnership: https://t.co/oyTIx8bkqe pic.twitter.com/zR8sEshLO0

— BlackRock (@blackrock) April 13, 2021
Decarbonization Partners has a fundraising target of $1bn for its first fund, including capital from Temasek and BlackRock.
Infrastructure
Fink added that the Biden administration's $2 trillion infrastructure plan in the United States will create significant opportunities for putting capital to work. BlackRock recently closed the third vintage of its global renewable power fund raising nearly $5bn, which is more than the first and second vintage combined.
Gary Shedlin, chief financial officer at BlackRock, said on the results call:  "We will be following  the infrastructure bill very closely. Many of our clients would like long duration assets so infrastructure fits very well."
Fixed income
Fink said there is a lot of money in motion today as the level of fiscal support  over the past year is four times that during the global financial crisis in 2008. However, many investors continue to keep significant amounts of cash on the sidelines but will need to deploy that money in order to reach their investment goals.
"BlackRock has deliberately built our fixed income business to meet client's needs regardless of the rate environment," he added. "We saw $17bn of net inflows in active fixed income driven by unconstrained total return municipals, international and high-yield bond funds."
He continued that there is not one consistent conversation amongst fixed income investors, but there are concerns around rising inflation and deficits so they looking to derisk by going into low duration or unconstrained strategies.
Results
Fink said in the results statement: "Flows represented 8% annualized organic asset and a record 14% annualized organic base fee growth, as clients contributed $59bn to BlackRock's active platform and demand remained strong for ETFs and cash. Consistently strong results, including 14% organic base fee growth over the last twelve months, reflect the benefits of our investments over time."
Larry Fink shares his insights on BlackRock's Q1 earnings results https://t.co/k7QXvP8EnX pic.twitter.com/cZM8AK5Hos

— BlackRock_News (@BlackRock_News) April 15, 2021
BlackRock reported a 19% increase in revenue year-over-year to $4.4bn which the fund manager said reflects strong organic growth, higher performance fees and 12% growth in technology services revenue
Shedlin added: "We continue to see numerous opportunities to invest for growth, including sustainable investing private markets, technology and China and intend to pursue these opportunities responsibly."