J.P. Morgan Builds Sustainable Growth Private Equity Team
01.25.2022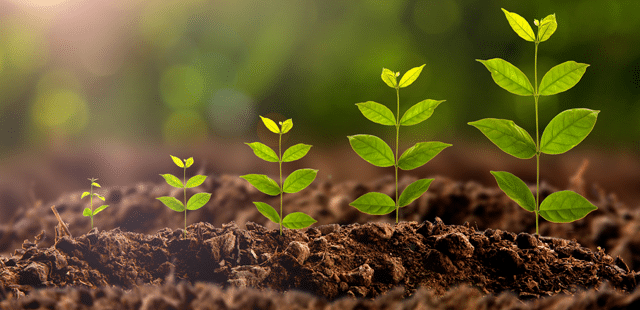 J.P. Morgan Asset Management announced a new sustainability-focused growth private equity investment team. The team will launch its first private equity strategy focused on investing in growth-stage private companies that drive resource efficiency and climate adaptation solutions across a range of industries. J.P. Morgan is anchoring the team's first investment strategy with an investment of up to $150 million, one of its largest capital commitments ever made into an alternative investment strategy. The new sustainable growth private equity team sits within J.P. Morgan Private Capital, a growth equity and private credit investment platform established to tap into the continued growth of private markets and significant pre-IPO value creation opportunities.
"As one of the world's largest asset managers, we are committed to playing a leading role in the transition to a low carbon economy and are proud to be part of a firm that has established a 10-year $2.5 trillion sustainable development target." said George Gatch, Chief Executive Officer, J.P. Morgan Asset Management. "We are in a unique position to leverage our global scale, data science capabilities, and the expertise of our sustainability leaders to source and invest in best-in-class companies driving the sustainable future."
In support of these efforts, the firm announced that it has hired Tanya Barnes as Co-Managing Partner of the new team alongside Osei Van Horne, bringing significant private market and sustainability investment experience and expertise. Ms. Barnes joins from Blackstone Group where she was head of the Blackstone Impact platform, and previously was a Managing Director in the Merchant Banking Division of Goldman Sachs focused on executing direct private equity investments.
J.P. Morgan's Senior Climate Scientist and Sustainability Strategist, Dr. Sarah Kapnick, will serve on the team's investment committee, and engage with portfolio companies, leveraging her unique expertise and background as a climate scientist with the National Oceanic and Atmospheric Administration (NOAA). Full biographies are included below.
"We believe we're on the front-end of a once-in-a-generation market opportunity that has the potential to provide both attractive returns for investors and measurable sustainable outcomes for society" said Mr. Van Horne, Co-Managing Partner. "We will harness J.P. Morgan's deep commitment to sustainability, significant big data capabilities, and extensive network with growth stage companies to drive value for our portfolio companies and limited partners."
"I've had the privilege of working with Tanya Barnes in previous roles over the past 14 years and her expertise will prove invaluable as we look to tap into growing investment opportunities in scalable climate technologies across industries," concluded Mr. Van Horne.
"Our new sustainable growth private equity team sits at the intersection of the two investing megatrends of our times – the massive opportunity and innovation required to address the sustainability transition, coupled with the ever-increasing demand from both individual and institutional investors to look beyond public markets," said Brian Carlin, Chief Executive Officer, J.P. Morgan Private Capital. "Tanya Barnes will add significant value to the team, and we look forward to working with her."
JPMorgan Chase is helping advance a sustainable and inclusive economy by helping clients transition to a low-carbon world, supporting the development and scaling of green technologies, and minimizing the environmental impact of its own operations.
Source: J.P. Morgan