James Gorman Says Mini-Bubbles are Bursting
01.25.2022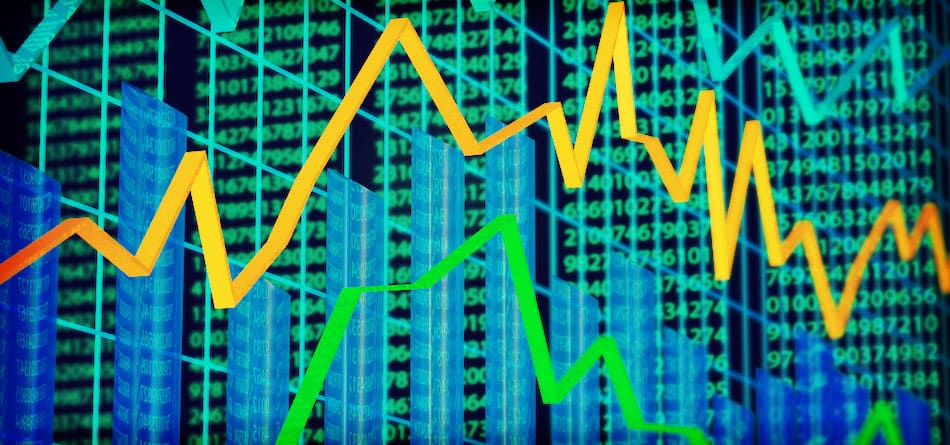 James Gorman, chairman and chief executive of Morgan Stanley, believes the Federal Reserve should raise interest rates in March and err on the aggressive side.
Gorman said in an interview with Breakingviews that he had been calling for Interest rate increases in 2022 for the past two years.
What's ahead for Wall Street in 2022? @MorganStanley CEO James Gorman joins Breakingviews for a live discussion today at 12 p.m. EST (5 p.m. GMT).

Register here https://t.co/0pBsjAG3P2

Full #BVPredicts event series here https://t.co/pUnkwd9nmZ pic.twitter.com/NuW5HNH8Kp

— ReutersBreakingviews (@Breakingviews) January 25, 2022
He said: "I don't know if it is going to be three, four or five rate hikes. I'm less worried about that than I am about the train moving out of the station."
He continued that zero interest rates make most sense with a massive fiscal stimulus, very low unemployment, a growing economy and inflation that is clearly more than transitory.
Gorman said that he would personally raise rates in March and err on the aggressive side.
"The market won't like it but too bad," he added, "The market will have to get over it as it doesn't have a right to free money forever."
In addition to interest rate rises. Gorman expects more volatility in 2022 although he expects the year to end flat.
"This is the year I think stock pickers will do well and indices less well," he said. "A lot of mini bubbles were created and those bubbles are getting burst."
Results
For 2021 Morgan Stanley reported record net revenues of $60bn and return on average tangible common equity of 20%.
$MS 4Q 2021 earnings: Morgan Stanley reports fourth quarter 2021 net revenues of $14.5 billion, net income of $3.7 billion, EPS of $2.01 and ROTCE of 19.8%. Release: https://t.co/evTiUvGcWD pic.twitter.com/bdsmkBwCVR

— Morgan Stanley (@MorganStanley) January 19, 2022
Wealth Management grew client assets by nearly $1 trillion to $4.9 trillion with $438bn in net new assets. The bank said that, combined with investment management, total client assets reached $6.5 trillion at the end of 2021. Morgan Stanley has a long-term goal of reaching $10 trillion in assets under management.
Gorman said some big banks did very well last year due to the environment, shifts in their business model.
"Speaking for us, we are now generating over $30bn in revenue in wealth and asset management," he added. "When I started this journey over a decade ago that number was probably closer to $5bn or $6bn."
Institutional Securities reported record full year net revenues of $29.8bn up 13% with strong revenues across advisory, underwriting, and equity. However fixed income net revenues in the fourth quarter fell nearly one third, 31%, year-on-year. Gorman said the results of just one quarter did not represent a new normal fixed income trading is, by definition, very volatile.
Analysts at Germany's Berenberg Banking said in a report: "Equities revenues included a $225m gain related to a mark-to-market gain on a strategic investment. Adjusting for this, institutional securities revenues missed by 1% but this was more than offset by costs coming in 9% ahead of consensus."
Gorman expects crypto to have little impact on Morgan Stanley's businesses.
He said: "You would have to explain to me where it would displace or change the way we do business in a material way. I don't see how it affects what we're doing on our online banking platform or our portfolio managers, or our real estate and alternatives platform."
However, Morgan Stanley will provide funds to clients if they want to invest in crypto.
Gorman emphasised the importance of all three businesses – wealth management, investment management and institutional securities – reaching scale.
For example, he cited global trading as an extremely expensive business which needs enormous scale.
"A lot of institutions that are very good in their home market, develop regional or global aspirations during a bull market and this usually ends in tears," he said.
He does not believe regulators will allow consolidation amongst the biggest banks. However, banks could buy non-balance sheet heavy businesses. For example, Morgan Stanley acquired E*TRADE in 2020.
The Berenberg analysts said Morgan Stanley updated its ROTCE target at its full-year results from more than 17%, to more than 20%.
"Perhaps most importantly, consensus already discounts these targets in 2024," added Berenberg. "While we raise our estimates by 4-5% to reflect better revenue trends particularly in wealth and investment management, our price target remains unchanged at $95.0. With the stock trading on 11.6x our 2023E EPS, a small premium to peers, we believe Morgan Stanley is fairly valued."