Liquidnet Fits Three Prongs of TP ICAP's Strategy
07.20.2021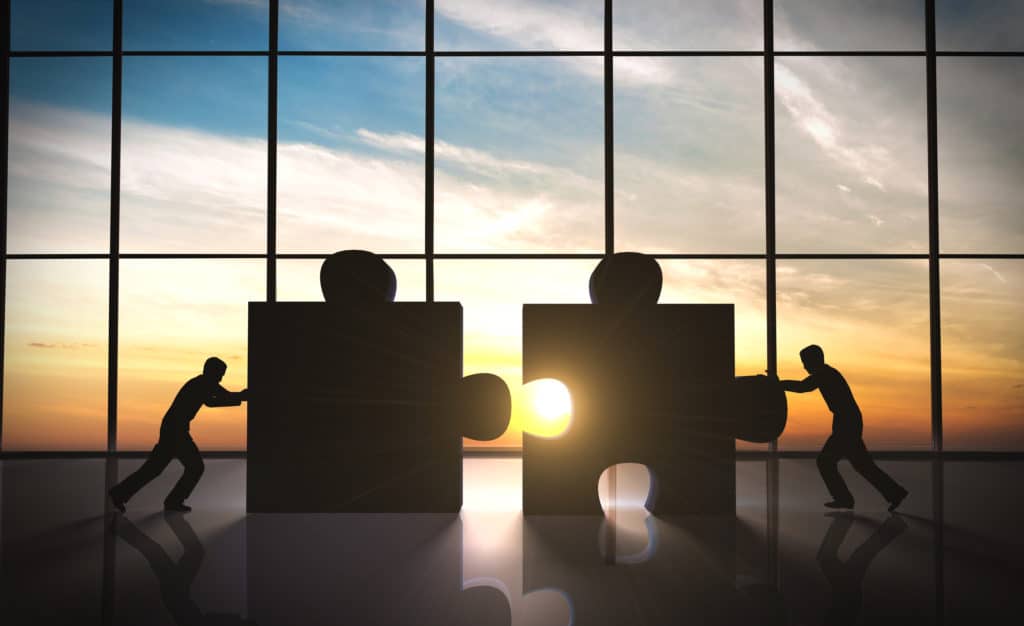 Rob Laible, global head of equities at Liquidnet, said the institutional liquidity pool fits TP ICAP's strategic objectives of aggregating liquidity, electronification and diversification after the acquisition completed in March this year.
Nicolas Breteau, chief executive of TP ICAP, said in the latest annual report that 2020 was a year in which the group made material progress in enhancing its position as a global market infrastructure and data solutions provider. The total consideration for the acquisition is between $575m and $700m, including $525m in cash.
He said: "To materially accelerate our strategy we announced the proposed acquisition of Liquidnet, a premier, technology-driven, global electronic trading network focused on the buy-side. The acquisition will also bring deep expertise in the cash equities asset class as well as provide us with compelling new growth opportunities."
Breteau wrote that Liquidnet's global low-touch block cash equities franchise complements TP ICAP's existing high-touch derivatives and cash equities activities.
Laible told Markets Media that TP ICAP is probably best known as an interdealer broker so adding a large equity franchise helps deliver diversification.
Before the acquisition, one of the attractions of Liquidnet for the buy side was the firm's independence, the lack of possible conflicts of interest as in a broker-dealer model and the lack of information leakage.
Laible argued that clients have had a positive reaction to the deal as TP ICAP has a history of acquisitions and keeping them at arm's length.
"We are in the agency trading division started by TP ICAP's acquisition of Coex Partners, primarily known for an agency only listed derivatives business so they are very much aware of the importance of confidentiality for our members," he said. "We are also highly regulated and we have not changed any of our procedures that protect and segregate data."
TP ICAP said in its latest results that Liquidnet will sit within Agency Execution, "retaining its highly-valued brand." Agency Execution is within Institutional Services which has a stated target of double-digit growth and margin expansion.
Laible continued that, as part of TP ICAP, Liquidnet has the opportunity to pursue growth strategies and move into under-penetrated client segments – such as hedge funds, sovereign wealth funds and outsourced trading desks – especially as TP ICAP has a large local presence around the globe.
"Liquidnet started as a block trading venue 20 years ago but you can't sit still in this business," he added. 'We continue to invest in our core business but we've seen more competitors and more opportunities to expand outside of the block business."
He said Liquidnet is continuing to innovate in its core business and invest in its technology stack, for example, upgrading its FIX gateways, optimizing its matching engine and reducing latency.
"We have seen benefits because firm up rates get better, and members see the difference which results in more executions," added Laible.
In addition the front end is being made more user-friendly with the ability to manage multiple orders and to send multiple target invitations.
In the US Liquidnet is launching an enhanced algo for closing auctions, which have attracted increasing volume. Liquidnet is also aiming to roll out a pre-opening cross in Asia which Laible described as a really interesting innovation.
"If you have such a big benchmark in Asia it attracts a lot of overnight flow," he added. "It might be a great way of getting some of what you need to get done, and then you can pick spots throughout the course of the day with a few opportunistic blocks."
In addition, Liquidnet will continue to develop algos. "Injecting quantitative signals into the algorithms and leveraging the ability to do a trade through our expertise in the dark seems to be a real sweet spot for us," said Laible.
Aggregation
Laible said: "Aggregation is at the core of what Liquidnet does through our investment network. We have a number of buy-side clients that we bring in to do crossing and a number of sell-side partners that are interested in either seeking or laying off liquidity."
Breteau wrote that Liquidnet will substantially expand TP Icap's buy-side connectivity with its 'blotter sync' technology and embedded institutional workflow tools; leverage its connectivity with major execution and order management systems (EMS and OMS), and increase workflow efficiency and trade execution activity of its 1,000+ asset management clients.
Electronification
Laible added that TP ICAP sees the value of investing in a business that is helping to electronify the fixed income market.
TP ICAP has said the Liquidnet acquisition is expected to provide the ability to access a significant dealer-to-client fixed income opportunity, particularly in credit and rates, by marrying Liquidnet's connectivity and platform capabilities with TP ICAP's dealer relationships, connectivity and asset class expertise.
Laible continued: "The world is only going one way and that is becoming more quantitative. Clients want to measure the alpha that we are able to inject into their process."
For example, Liquidnet is working very closely with buy-side members to develop real-time alerts so they can adapt their strategies intraday.
In 2020 Liquidnet launched an Investment Analytics division built on acquisitions of Prattle and RSRCHXchange in 2019 and the 2017 acquisition of OTAS Technologies. Investment Analytics combines a range of AI-driven analytics, machine-learning, and natural language processing technologies to enable institutional investment teams to analyze, filter, and organize data that is useful for their investment process.
In April TP ICAP launched Parameta Solutions for its data, analytics and post-trade offerings so the two businesses may be combined in some way.