LSEG Takes Action Against Russia
03.03.2022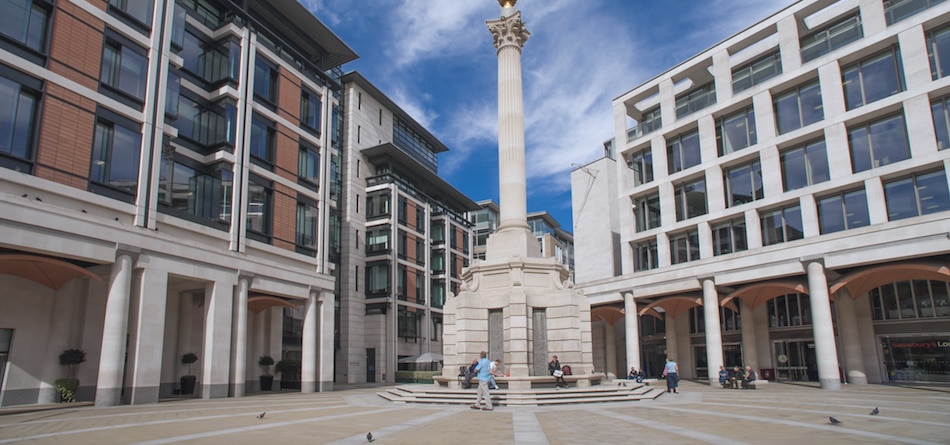 The London Stock Exchange Group has suspended trading of some Russian stocks and the index arm is deleting Russia from all indices.
David Schwimmer, chief executive of LSEG, said on the results call that the exchange is suspending trading of 28 Russian companies and that Russia will be deleted from all FTSE Russell Equity Indices from the open on 7 March 2022.
He said: "We are in a complex and fast moving environment and the sanctions are unprecedented. We are highly regulated and actively engaging with regulators and authorities on taking appropriate actions."
The US sanctions, for example, come into effect on May 25 in order to allow international investors to get out of their positions.
David Schwimmer, Group CEO, @LSEGplc: "LSEG has delivered a successful first year after completion of the Refinitiv acquisition. We have produced a strong financial performance, have met or are ahead of all targets and have good momentum into 2022." https://t.co/OoLuM3sWvl pic.twitter.com/JzRbIp78MY

— LSEG (London Stock Exchange Group) (@LSEGplc) March 3, 2022
MSCI also said in a statement that the MSCI Russia Indexes will be reclassified from Emerging Markets to Standalone Markets status.
"The reclassification decision will be implemented in one step across all MSCI Indexes, including standard, custom and derived indexes, at a price that is effectively zero and as of the close of March 9, 2022," added the statement.
On February 28 MSCI launched a consultation and the feedback from the majority of global market participants was that the Russian equity market is currently "uninvestable" and Russian securities should be removed from the MSCI Emerging Markets Indexes. MSCI continued that participants highlighted a material deterioration in the accessibility of the Russian equity market to international institutional investors, to such an extent that it does not meet the market accessibility requirements for Emerging Markets classification.
Schwimmer continued that LSEG has nine staff in Ukraine and is focussed on their safety. The group also has approximately 150 people in Russia but Schwimmer said he could not speculate on the long-term prospects of the business in the country.
In addition to the LSEG taking action, the Federation of European Securities Exchanges has recommended that the general assembly should vote to exclude the Moscow Exchange from the trade association, stripping it of FESE observer member status. The European Association of CCP Clearing Houses has decided to temporarily suspend the Russian member, CCP NCC, with immediate effect in line with the EACH Articles of Association.
Results
LSEG said operations in Russia and Ukraine account for less than 1% of total income.
Schwimmer said LSEG had strongly delivered against strategy and targets in the first year following the acquisition of Refinitiv.
Revenue grew across all divisions and drove 6.1% constant currency total income growth to £6.8bn. LSEG said it is on course to achieve the 5-7% compound annual growth rate target between 2020 and 2023.
"We are confident in meeting or beating all targets and have good momentum into 2022," he added.
Peter Richardson, analyst at German financial services group Berenberg, said in a report that earnings helped provide the confidence that many investors have been craving. He said: "Specifically, the company reaffirmed its 5-7% revenue growth target and guidance for low-single-digit cost inflation in FY 2022. "
Richardson continued that the 10% rise in LSEG's share price following the results only partially factors in LSEG's improved and more certain outlook and the company is undervalued at a 15% discount to global exchange peers.
.@LSEGplc delivers strong financial performance in 2021 – good revenue across all businesses (up 6.1%) https://t.co/f1m2wtFJCs pic.twitter.com/ztw3JCxE9B

— LSEG (London Stock Exchange Group) (@LSEGplc) March 3, 2022
Trading & Banking revenues have stabilised according to Schwimmer and LSEG will be investing in content and accelerating the launch of new pricing and reference services.
The group will be establishing connectivity between foreign exchange trading and clearing and modernising its FX venues. The firm will also be deploying Refinitiv Workspace, the open architecture workflow solution, to banking, FX, wealth and analyst and portfolio management users.
In the data business 230 customers joined the cloud-based real-time data service in 2021.
Schwimmer continued that the proposed acquisition of Quantile, a provider of portfolio, margin and capital optimisation and compression services will extend the customer offering in post-trade.
In February 2022 LSEG also announced the acquisition of Tora which provides multi-asset class order and execution management capability to Trading & Banking, including for digital assets.
ESG
Another priority for LSEG is environmental, social and governance strategies.
In 2021, 115 companies listed on the exchange were green economy mark recipients, with more than half of their revenues contributing to the green economy.
LSEG has also announced it is developing a new voluntary carbon market.
The exchange said there was a notable increase in users accessing ESG data via desktop products in 2021 with revenue growth of more than 50% from ESG data feeds.
In addition FTSE Russell has launched ESG versions of flagship US equity indices and the World Government Bond index and 12 new synergy-related ESG index products in 2021.