Lummis-Gillibrand Crypto Bill Welcomed
06.08.2022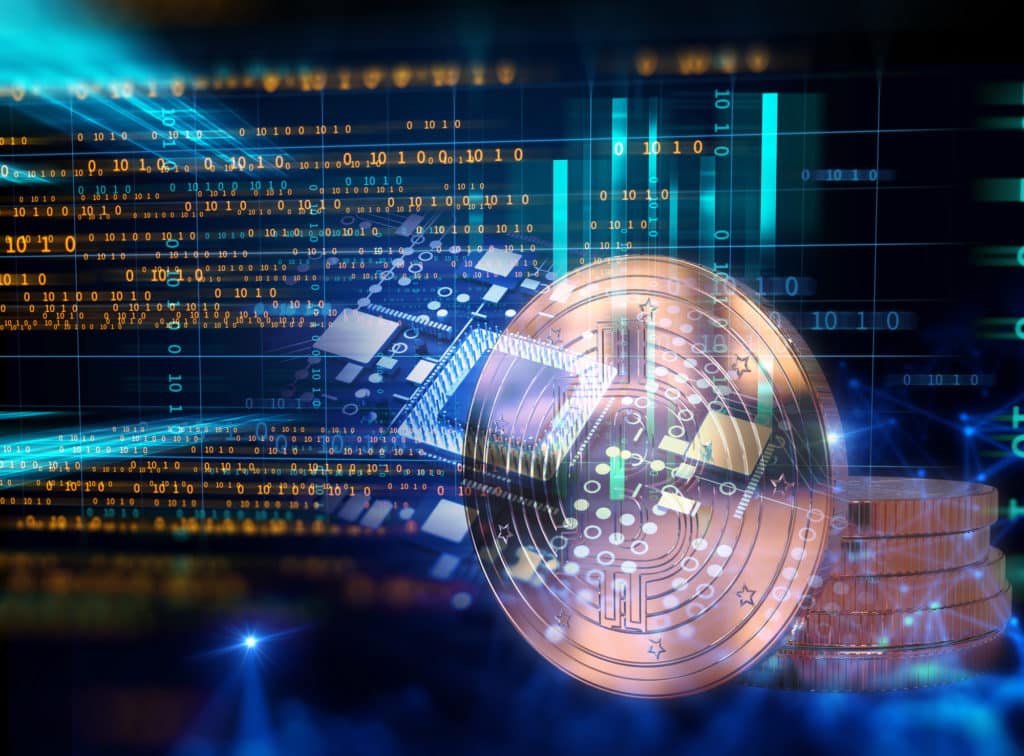 Kristin Johnson, Commissioner at the Commodity Futures Trading Commission, said the framework for crypto regulation introduced by Senators Kirsten Gillibrand and Cynthia Lummis has done a good job of navigating between the responsibilities of the CFTC and the Securities and Exchange Commission.
Johnson spoke at the IDX conference hosted by FIA, the trade organization for futures, options and centrally cleared derivatives in London on 8 June.
CFTC Commissioner Kristin Johnson discusses the core principles for regulating crypto markets #FIAIDX pic.twitter.com/l7XKAxK55K

— FIAconnect (@FIAconnect) June 8, 2022
She said: "Gillibrand and Lummis did a good job of attempting to navigate this bifurcated assignment of regulation between the SEC and CFTC."
In the US securities are overseen by the SEC while commodities are regulated by the CTC.
"in a particular way that really leads us to be a little bit back on our heels in this nascent asset class," Johnson added. "Over time we will get our arms around the operational infrastructure that relates to settlement and trading of these particular assets, the attributes of the assets and effectively protect customers but this is a tough task."
On 7 June 2022 U.S. Senators Gillibrand (D-NY), member of the Senate Agriculture Committee, and Lummis (R-WY), member of the Senate Banking Committee, introduced the Responsible Financial Innovation Act to create a complete regulatory framework for digital assets.
Today, @SenLummis and I are introducing the Responsible Financial Innovation Act, our bill to create a regulatory framework for digital assets. This bill will protect consumers and provide clarity and certainty to the industry and regulators. https://t.co/8zLdzEKd9H

— Sen. Kirsten Gillibrand (@gillibrandny) June 7, 2022
The full text of the bill is available here, in addition to a section-by-section overview. Read the senators' joint Medium post about their bill here.
The Act assigns regulatory authority over digital asset spot markets to the CFTC.
The senators said in a statement: "Understanding that most digital assets are much more similar to commodities than securities, the bill gives the CFTC clear authority over applicable digital asset spot markets, which aligns well with their current purview over other commodity markets. Digital assets that meet the definition of a commodity, such as bitcoin and ether, which comprise more than half of digital asset market capitalization, will be regulated by the CFTC."
Venture capitalist Fred Wilson said in a blog that the bill is a big step in the right direction for crypto assets to be treated as commodities under the CFTC, rather than as securities.
The Gillibrand Lummis Bill https://t.co/aCpSuWQ92B

— avc (@avc) June 7, 2022
"Crypto tokens are a foundational element of web3, a technology architecture that allows for decentralized applications which lessen the control of big tech monopolies on our lives and our data, and that allows for users to own their data and a share of the networks that the applications are built on," wrote Wilson. "Constraining these user tokens as securities is not only incorrect but also would inhibit much of their utility and therefore the potential for web3 to remake the technology industry as is so desperately needed."
Miles Jennings, General Counsel & Head of Decentralization @a16z crypto:
Importantly, the bill takes a pragmatic approach to stablecoins, the safeguarding of digital assets under both custodial and bankruptcy rules, and the regulation of digital asset exchanges. It also makes good progress with respect to SROs, taxation, and retirement savings.

— miles jennings (@milesjennings) June 7, 2022
Addressing these uncertainties is extremely challenging, but leaving them unresolved risks perpetuating the status quo: regulation by enforcement and a lack of constructive guidance, which continues to generate unfair competition and impede innovation. https://t.co/3ujaCHTmNv

— miles jennings (@milesjennings) June 7, 2022
The entire web3 community owes significant gratitude to @SenGillibrand @SenLummis and their teams. They have worked tirelessly to bring this bill to life and have sought feedback from every constituency. We look forward to continuing our work with the Senators on this effort.

— miles jennings (@milesjennings) June 7, 2022
TuongVy Le, Partner and Head of Regulatory & Policy @baincapcrypto:
SECURITIES. One regulatory challenge for many token projects is that they seek to become decentralized, but to get there typically requires the efforts of a centralized dev team. During that time, the token might technically meet the Howey factors and get shut down by the SEC.

— TuongVy Le (@TuongvyLe12) June 7, 2022
The required disclosures seem reasonably tailored, and IMO is info that tokenholders should be demanding from projects anyway: info about the project team, token allocation including to insiders, lockup periods, total supply, roadmap, team's market-making activities, etc.

— TuongVy Le (@TuongvyLe12) June 7, 2022
Anyway, if you fulfill these requirements, the presumption is that your token is a commodity, and the SEC actually has to go to court rebut the presumption. And once you've reached decentralization, you're good and no longer have to provide disclosures to the SEC.

— TuongVy Le (@TuongvyLe12) June 7, 2022
Centralized exchanges can easily limit which tokens are listed (and many currently do), but DEXs may have a harder time complying. Not to mention, it's unclear why DEXs based abroad (but have US-based users) would have any incentive to comply. This is a much knottier issue.

— TuongVy Le (@TuongvyLe12) June 7, 2022
All in all, I think this is a terrific starting point for further discussions, clearly a lot of thought and work went into it, and we look forward to engaging with Congress in the coming months on this important bill.

— TuongVy Le (@TuongvyLe12) June 7, 2022
Matt Homer, Executive in Residence at Nyca Partners, and previously head of innovation at the New York Department of Financial Services:
The proposal provides a glimpse at what a dual banking system could look like for the crypto era. This is a constructive signal as the dual banking system is an essential and uniquely American enabler of financial services innovation that we would later regret losing.

— Matt Homer (@matt_homer) June 8, 2022
Law firm Davis Polk & Wardwell:
2/ #LummisGillibrandBill would create definitions for #digitalasset, #virtualcurrency, #paymentstablecoin, #smartcontracts

— DavisPolkReg (@DavisPolkReg) June 7, 2022
4/ Under #LummisGillibrandBill, many digital assets would be treated as "ancillary assets," and presumed to be commodities rather than securities

— DavisPolkReg (@DavisPolkReg) June 7, 2022
6/ #LummisGillibrandBill would direct the SEC to issue guidance providing how custody requirements may be satisfied for digital asset securities

— DavisPolkReg (@DavisPolkReg) June 7, 2022
8/ #LummisGillibrandBill would allow digital asset exchanges to register with the CFTC to conduct trading activities

— DavisPolkReg (@DavisPolkReg) June 7, 2022
10/ Payment stablecoins issued by a bank would be classified as identified banking products under the #LummisGillibrandBill, which would exempt them from certain provisions of the federal securities and commodities laws

— DavisPolkReg (@DavisPolkReg) June 8, 2022
12/ #LummisGillibrandBill would impose a 100% HQLA reserve requirement on all payment stablecoin issuers

— DavisPolkReg (@DavisPolkReg) June 8, 2022
14/ #LummisGillibrandBill would direct the CFTC and SEC to develop a proposal for digital asset SROs

— DavisPolkReg (@DavisPolkReg) June 8, 2022
16/ #LummisGillibrandBill would expressly authorize the OCC to grant a special charter to national banks engaged exclusively in payment stablecoin activities

— DavisPolkReg (@DavisPolkReg) June 8, 2022
18/ A key priority of federal policymakers has been the regulation of #stablecoins. We've compared the #LummisGillibrandBill stablecoin provisions to those of several other legislative proposals. pic.twitter.com/XBBBJUku5Z

— DavisPolkReg (@DavisPolkReg) June 8, 2022
3/ The #crypto community has called for greater regulatory clarity, and we look forward to continuing to collaborate with policymakers across the political spectrum in the next stages of discussion and work ahead

— Crypto Council for Innovation (@crypto_council) June 7, 2022
The @DigitalChamber applauds @SenLummis and @SenGillibrand for introducing the long-awaited Responsible Financial Innovation Act. @PerianneDC's statement below. pic.twitter.com/8NbHMcXVYr

— Chamber of Digital Commerce (@DigitalChamber) June 7, 2022
Better Markets, the independent, nonpartisan, nonprofit said:
Wall Street and its allies in Congress have made sure that the CFTC has been chronically underfunded for years, making it impossible for the CFTC to even fulfill its current responsibilities."

— Better Markets (@BetterMarkets) June 7, 2022