MATCHNow To Migrate To Cboe Tech In 2022
03.16.2021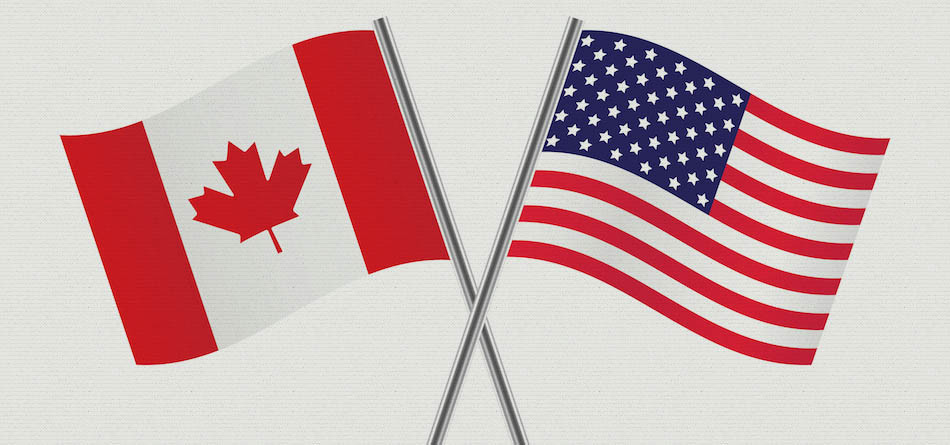 MATCHNow, the Canadian equities alternative trading system, will migrate to Cboe Global Markets' technology in February 2022 following its acquisition by the US exchange group last year.
Cboe completed its purchase of Toronto-based MATCHNow in August 2020, who it said accounted for nearly 65% of market share in total Canadian dark trading.
Bryan Blake, vice president and head of Canadian equities at Cboe, told Markets Media that since the acquisition closed, time has been spent integrating teams and core functions such as legal, compliance, human resources and marketing.
"Now, we are focusing on our technical integration, which will be a complete platform overhaul to migrate MATCHNow to Cboe technology on February 1, 2022," he added.
The move should lead to lower latency and overall better performance.
We are excited to welcome Bryan Blake and the MATCHNow team to Cboe. Learn more about how our teams will work together to deliver a comprehensive equities platform and more at https://t.co/ovgLXSMMc6. #DefiningMarkets pic.twitter.com/SFw939ijsj

— Cboe (@CBOE) August 4, 2020
Blake was previously chief executive of MATCHNow and had joined the ATS in 2015 when it was owned by broker ITG. In 2018 ITG was acquired by Virtu Financial and the market marker sold the venue to Cboe last year.
As part of the integration MATCHNow's data centre in Markham will be relocated to an Equinix data centre in Toronto.
"Our technology migration will also make Cboe technology our matching engine, while BIDS technology will become our conditionals book engine," said Blake.
Cboe completed its acquisition of BIDS Trading, a registered broker-dealer and the operator of the largest block-trading ATS by volume in the U.S, in January 2021.
MATCHNow's conditionals book provides an electronic platform for institutions to trade Canadian blocks. Blake said in a blog that MATCHNow set a Conditional Order Book record on February 8, with more than 4.8 million shares traded, double-counted, following growth in January.
MATCHNow recently set a single day volume record in its Conditional Order Book, reaching 4.8 million shares, double-counted. In a note to clients, Cboe's Bryan Blake details how MATCHNow will grow this offering and more in 2021. https://t.co/v2vZARhZd8. pic.twitter.com/p0aLLPuKd9

— Cboe (@CBOE) February 24, 2021
"We are excited to grow our conditional offerings in Canada with Cboe and BIDS," added Blake. "It is exciting to be an early mover in the space, and we think we can extend this model to other regions as well and create an overall global offering."
He continued that using BIDS technology offers the next evolution of the Conditional Order Book as it can be further extended to the buy side through a broker-sponsored access model.
"It's very similar to the Cboe LIS model that we have been very successful with in Europe," said Blake.
Before acquiring BIDS, Cboe had partnered with the ATS to launch Cboe LIS in Europe in 2016 and licensed the firm's proprietary technology for the pan-European equities block trading platform.
"When the integration is complete, we will be able to benefit from Cboe's core technology platform, which runs across all Cboe geographies and product offerings, such as Cboe LIS, periodic auctions, closing facilities and data and analytics," added Blake. "It is this technology stack that will give us the ability to introduce more products and additional order books in new regions and marketplaces."
He continued that the exchange is making significant marketing efforts around the growth of conditional orders in Canada. For example, Cboe has invested in building a data and analytics platform, which provides data-driven analysis to help clients learn how to use products.
MATCHNow's conditional order mechanism can find a larger size for parent orders than the lit market. MATCHNow conditional trades are at least 14 times larger than the size indicated at the National Best Bid or Offer. Read the full analysis: https://t.co/eiccOh1mdt pic.twitter.com/uRQnnpCdhD

— Cboe (@CBOE) September 23, 2020
"Pending regulatory approval, we plan to introduce functionality to allow a link between our regular book and conditional book to trade large sized orders in the Canadian marketplace," said Blake.
He explained this will increase matching ability, make it easier for users to participate in conditionals and grow the conditionals book exponentially.
"The street is very excited with Cboe's entry into Canada. Cboe has a history of innovation and successfully integrating and growing companies and will bring to the marketplace a new global player" added Blake. "Cboe has a beachhead in the region and aspires to do a lot more – and our competitors have taken note."