More Deals to Follow FTX US Investment in IEX 
04.06.2022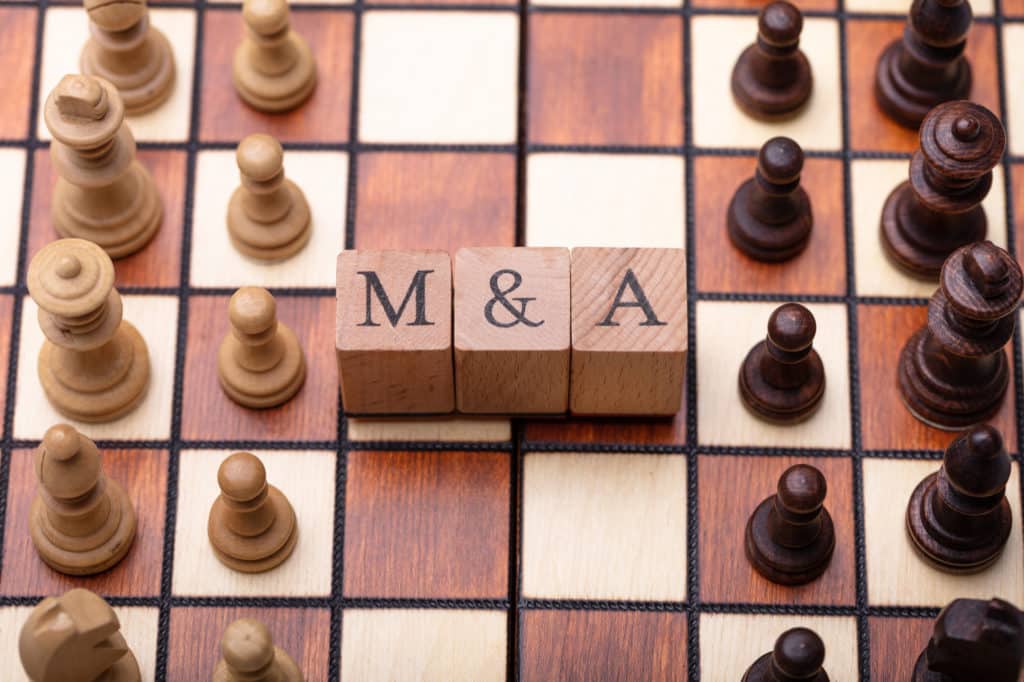 More crypto firms are likely to buy traditional financial institutions following the strategic investment by U.S. regulated cryptocurrency exchange FTX US in IEX Group, which operates a U.S. regulated national stock exchange.
The two companies said they will work together to establish a clear, simple, and transparent market structure for buying, selling, and trading digital asset securities.
FTX US is investing in IEX.

"What we have here is the opportunity where market structure and regulation are being shaped," @IEX CEO Brad Katsuyama says. @FTX_Official CEO @SBF_FTX also weighs in:https://t.co/Jb7k9tf4PH pic.twitter.com/3Vdb6FqOHq

— Yahoo Finance (@YahooFinance) April 5, 2022
Sam Bankman-Fried, chief executive of FTX and FTX US, said in a statement: "We will collaborate on the further establishment of crypto market structure and work closely with regulators, allowing institutions around the world to enter the marketplace seamlessly."
Vishal Gupta, head of exchange at listed crypto firm Coinbase, said:
Really exciting to see the @FTX_Official crew dive into the US Equity market with their strategic investment in @IEX . @SBF_FTX has been pretty upfront with his grand plan around US Equities for a while. https://t.co/13GQfjHD4J

— Vishal K. Gupta – vkg.eth (@vishalkgupta) April 5, 2022
Consultancy Coalition Greenwich predicted in its 2022 Market Structure Trends to Watch report that crypto firms would use their record valuations to buy traditional financial institutions.
*New* Top Market Structure Trends to Watch in 2022 https://t.co/6IlIMNQKCD via @CoalitionGrnwch pic.twitter.com/L079flQHbI

— Coalition Greenwich (a division of CRISIL) (@CoalitionGrnwch) January 4, 2022
Shane Swanson, senior analyst at Coalition Greenwich, said in an email that the substantial investment in IEX shows clear intent for FTX to continue exploration of the US markets, working with IEX to try to help shape the regulatory framework for digital asset securities.
"The US Securities and Exchange Commission has been outspoken regarding its belief that most tokens are securities, and chair Gary Gensler has been outspoken in his view that firms trading these assets need to be registered with the SEC," he added. "If successful in their advocacy of their desired regulatory framework, it would not surprise us if this investment was just the beginning of a deeper relationship between these firms."
Suzannah Balluffi, an analyst at consultancy Opimas, agreed in an email that FTX's investment in IEX is likely to be the start of a new trend.
"We expect to see more deals like these in the coming months, where crypto exchanges, flush with cash, venture out to acquire stakes in traditional exchanges and broker-dealers," she added, "These sorts of investments could facilitate the attainment of regulatory licenses, allowing crypto exchanges to expand their client bases and enter new markets."
She continued that regulatory oversight of the crypto sector is still in its early stages, and firms that can stay ahead of the curve will come out as frontrunners.
In an Opimas report in March 2022, Crypto Exchanges Leave Traditional Venues in the Dust, Balluffi wrote that FTX has managed to thrive by providing more robust technology and regulatory compliance.
Balluffi added that FTX aims to provide more advanced traders with a robust platform and a variety of derivatives products, in addition to spot markets.
"The majority of its trading volumes center on derivatives instruments and it is currently the second largest derivatives exchange in terms of annual volumes, up from sixth place last year," said Balluffi.
Brad Bailey, head of market intelligence at cloud-based prime brokerage Clear Street, said in an email that it is unsurprising to see traditional securities exchanges and crypto exchanges joining forces, given the trajectory of crypto assets.
"Crypto is becoming an important asset class, it makes sense to see traditional exchanges joining forces to enter these markets as well as gain scale across clients, operations, and technology," he added.
Matt Homer, executive in residence at Nyca Partners and former executive deputy superintendent, research & innovation at New York State Department of Financial Services, agreed in an email that this is a smart move by FTX and illustrates how crypto markets are becoming interwoven with other financial markets.
"As crypto becomes more mainstream and expands, it is touching every area of traditional financial services and this is the latest example of that," he added. "Other areas of financial services have a lot to gain from partnering with crypto players because that's where the energy, capital, and talent is right now."
Brett Harrison, president of FTX US, said:
4/ FTX US and IEX share an ethos and desire to make exchange trading fairer for all customers, provide open and transparent data platforms, and add much-needed technological innovation to traditional financial systems.

— Brett Harrison (@Brett_FTXUS) April 5, 2022
6/ With FTX US's superior clearing, custody, and front-end solutions for crypto, and with IEX's extensive experience running an SEC-regulated exchange, we have a unique opportunity to shape the future for digital asset security registration and trading.

— Brett Harrison (@Brett_FTXUS) April 5, 2022
Bookmarking this. This partnership between @ftx_app and @IEX could be a milestone for digital asset adoption for capital markets purposes. https://t.co/14TBDxZo36

— Salman Banaei (@salmanbanaei) April 5, 2022
This investment is particularly interesting given the FTX announcement that they will be launching a US stocks trading offering in the near future. Long-term the merger of digital assets and a regulated exchange could mean the best of both worlds.

— Dave Lauer (@dlauer) April 5, 2022
I estimate IEX makes ~$50 million per year in top-line revenue, mostly from transaction fees & a little bit from public data sales. Most public exchanges trade at ~10x revenue, putting IEX's valuation at ~$500M.

FTX likely bought 20%+ of the exchange. Wow.

— Hide Not Slide (@HideNotSlide) April 5, 2022