Nasdaq Europe Sees ESG Growth
10.12.2021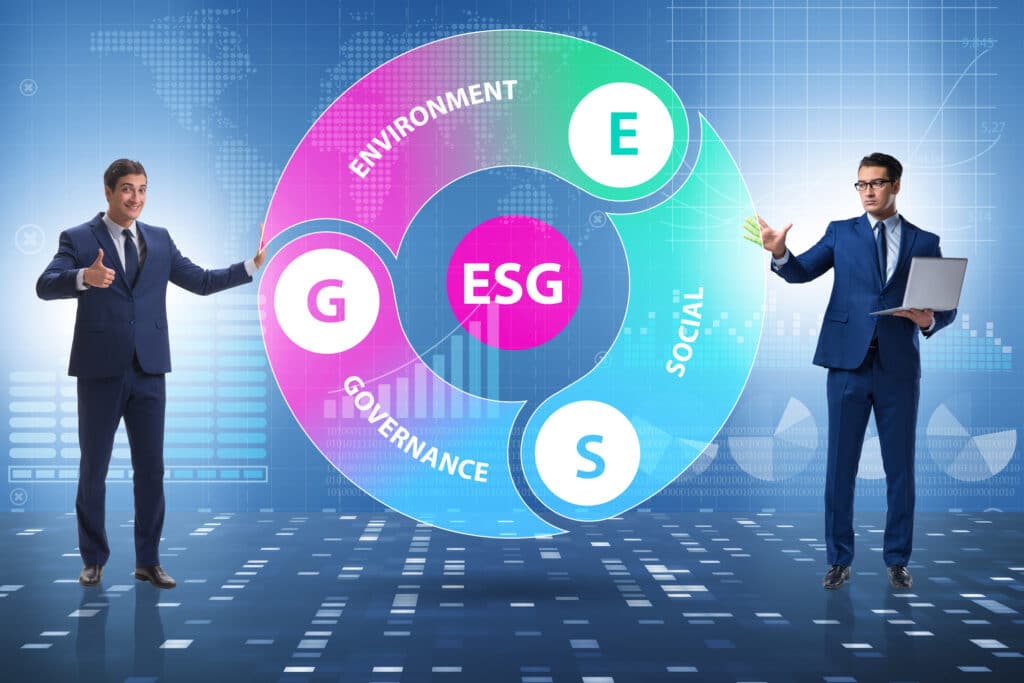 In three to five years Nasdaq Europe aims to have global coverage of sustainable bonds, established green equities, significant usage of Puro.earth and continue to be the leading European growth platform for small and medium-sized enterprises.
Bjørn Sibbern, president of European markets at Nasdaq, told Markets Media: "There are many opportunities around ESG to grow and expand both organically, inorganically and through partnerships."
In June the exchange launched Nasdaq Green Designations for European markets based on the increased demand for sustainable investments. Companies can voluntary apply for the designation if they meet criteria such as the share of their turnover from green business activities, their investments in green activities and minimal use of fossil fuels. Companies that apply are assessed by a Nasdaq approved reviewer.
The Nasdaq Green Equity Designation and Nasdaq Green Equity Transition Designation is available to new and existing equity issuers on Nasdaq Main Markets and First North Growth Market in Sweden, Finland and Denmark.
Sustainable Bond Market
Nasdaq launched the Sustainable Bond Market in 2015 and said it has more than doubled in size every year, recently surpassing 300 listed instruments across over 80 issuers in the Nordic region.
In 2019 the exchange launched the Nasdaq Sustainable Bond Network (NSBM) which provides investors with a centralised point to find detailed information on sustainable bonds via framework documents and impact reports.
Sibbern said: "We currently have data on between 60% and 70% of global sustainable bonds and aim to get to more than 90% by the end of this year."
Puro.earth
In June Nasdaq announced its acquisition of a majority stake in Puro.earth, a marketplace for industrial carbon removal instruments that are verifiable and tradable through an open, online platform.
"Puro.earth is a massive opportunity as carbon removal certificates will be one of the key tools for listed companies to reach their net zero targets," Sibbern added.
Today we celebrate the first 100 days with @Nasdaq 👏

Their support will improve market creation, accessibility for carbon removal suppliers, liquidity, and growth in the demand of negative emissions.

Our current removal suppliers 👇https://t.co/kld59XAiSP #climatechange #ESG pic.twitter.com/TWrW6diOJq

— Puro.earth (@PuroCO2Removal) September 8, 2021
Puro.earth will be able to scale its platform via the Nasdaq network and technology.
Antti Vihavainen, chief executive of Puro.earth, said in a statement: "So far we have seen the carbon removal industry take small steps, and with Nasdaq involved we have the potential to make much bigger strides."
The platform already provides carbon removal services to corporations including Microsoft and SEB.
Joachim Alpen, co-head of SEB's division large corporates & financial institutions, said in a statement: "The market for carbon removals is still evolving. We appreciate initiatives to create economic drivers to accelerate carbon removal."
Listings
Sibbern continued that initial public offerings are also a key growth driver and the exchange's mission is to help small companies. Nasdaq's European markets had both a record number of IPOs and capital raised so far this year.
Nasdaq said it had 143 listings to its European markets in the first three quarters of this year, compared to 44 during the same period in 2020. This year's listings included 111 initial public offerings, 21 exchange transfers and 7 direct listings, raising a total €7.1bn.
Adam Kostyál, head of European listings at Nasdaq, said in a statement: "After a record-breaking first half of the year, during which we solidified our position as one of the leading European hubs for listings, we are pleased with the strong continued momentum as we reported another fantastic quarter. The fourth quarter pipeline looks very promising."
In June this year Nasdaq celebrated that 100 companies with an accumulated market cap of over €76.3bn had transferred from the Nasdaq First North Growth Market to the Nasdaq Nordic Main Market which Sibbern described as a "stamp of success."
"A culture of retail investing in IPOs has developed in Sweden and the other Nordics are slowly catching up," he added.
Sweden alone accounts for more than 40% of European SME trading volumes according to the European Securities and Markets Authority.
Another growth area is physical power and Sibbern expects to have a live marketplace next year as well as expanding from the Nordics to continental Europe."
Cryptocurrency trading volumes have been rising and there is increasing institutional demand but Sibbern said Nasdaq will not be a first mover for products that are unregulated.
"Today Nasdaq provides technology such as our matching engine and surveillance," he added. "Crypto is here to stay and we are evaluating our strategy through technology, indexes and listing and partnerships."