Nasdaq Moves First Market to Cloud
11.09.2022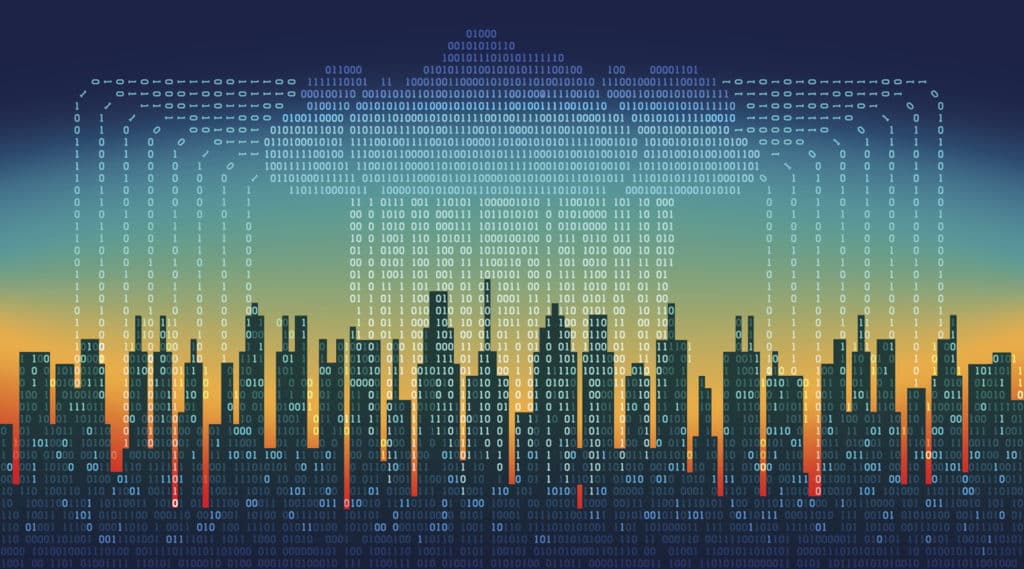 Nasdaq has completed the move of its first market to the cloud as part of its multi-year partnership with Amazon's cloud business, AWS, to migrate all of its North American markets.
In November last year Nasdaq announced a partnership with AWS to move its North American markets to the cloud  in a phased approach, starting with US options market Nasdaq MRX.
Brenda Hoffman, chief technology officer for the Market Platforms division, said on a panel at Nasdaq's investor day on 8 November that over the last year the firm has been moving products and services that run the 25 core trading markets that it owns and operates to the cloud.
She continued that Nasdaq's first market went live in cloud on 7 November, so the process took 11 months.
"So how did it perform ?" Hoffman added. "It was actually excellent. On our first day we had a 10% improvement in our metrics."
In addition Nasdaq has built Fusion, a new global platform for options, which is designed to run all seven options exchanges that the group owns and operates.
"In September 2020 we put Fusion into one of our US markets, and in March this year we put it into the Nordic markets," she said.
Adena Friedman, president and chief executive of Nasdaq, said at the investor day that the firm has been migrating to the cloud to make sure it can increasingly deliver products in a software-as-service (SaaS) format via the internet, rather than as on-premise installations.
Friedman said: "We are turning ourselves into a SaaS company."
When Friedman took on her current role in 2017, Nasdaq had just under $250m of SaaS revenue, which she said has now increased to $700m.
At the previous investor day, two years ago, Nasdaq had set a target of increasing SaaS reaching between 40% and 50% of annualized recurring revenue by 2025.
"We are on pace to do that as we are now at 35%, and we still want to deliver greater than 40% by 2025," Friedman added. "We believe it can be greater than 50% by 2027, so we are adding that as a new five-year goal."
Market Platforms
Tal Cohen, president of Market Platforms, said at the investor day that the new division will unlock incremental growth and supercharge cross-pollination between marketplace technology and the trading businesses, particularly through adopting the  cloud.
A number of marketplace technology clients have delayed investments in infrastructure and, as they come out of the pandemic, they are considering larger investments to keep pace with their clients' evolving needs. Nasdaq has seen growing demand for institutional grade solutions across the full trade lifecycle across new markets, and increased demand for real-time risk management.
Cohen said strategic priorities are to optimize the marketplace technology business; modernize and transform markets; and lean in to new growth pillars in digital assets and carbon markets.
"We will work closely with AWS to expand our infrastructure services, deliver powerful new cloud services that offer greater resiliency and portability across the ecosystem, and empower customers to take greater control over the services they consume," he added. "Ultimately this will yield greater liquidity and create new centres of gravity in the capital markets ecosystem."
AWS has committed to create a private local zone within Nasdaq's primary Carteret data centre in New Jersey.
In digital assets, Nasdaq's initial product offering will be custody for institutions. Launch is slated for the first half of next year, subject to regulatory approval.
"We have a beta version of our custody solution for our clients," Cohen added. "We are  going out on the road in the next couple of weeks and start to do demos."
Ira Auerbach, head of digital assets, said on a panel at the investor day that Nasdaq has been involved in digital assets since 2015 and has been providing technology to the market.
Auerbach said custody is foundational to providing a trusted institutional platform.
"If you cannot hold onto digital assets in a safe and secure manner, your customers won't trust you to do anything else with them," he added.
Nasdaq's custody platform will look to combine the security of cold wallets and the availability of hot wallet architecture through using the latest cryptographic tooling to protect private keys.
"We have built an entirely cloud-native platform for scalability and availability and we have housed it all behind a private network for added security," said Auerbach.
In addition, Nasdaq will be able to use its established trade surveillance system for digital assets, as well as its anti-financial technology from the acquisition of Verafin. In other parts of the digital asset ecosystem, several exchange-traded products have used Nasdaq's Crypto Index to build products and the firm supplies technology to several digital asset exchanges.
Auerbach said: "I think we're starting the second inning of the digital asset revolution where we build scalable infrastructure."
In addition Nasdaq is looking to solve pain points for institutions as digital asset trades currently have to be pre-funded and the market is fragmented.
"These are two terrible words to put together when you are talking about trading," he added. "We look to solve those issues through our market structure expertise and internal risk management systems."
Nick Ciubotariu, head of enterprise architecture and emerging technology at Nasdaq, said the firm uses reinforcement learning to dynamically change order execution, provide tighter spreads and reduce messages.
"This is important because there is a lot of load on on our platforms," said Ciubotariu. "This enables our market platforms to have less load, which ultimately provides better execution and a better trading experience for customers."
In addition, Nasdaq uses a variety of artificial intelligence and machine learning technologies to monitor how its technology is performing.
"Are we anticipating high amounts of load? Do we need to scale up or down either immediately or in the future?" Ciubotariu added. "This enables us to not just react to high volatility events and noise,  but to be able to anticipate and prevent it."
ESG
Ciubotariu said: "I believe the intersection of software and science is a superpower. Nasdaq, as a software-based capital markets platform, is the perfect place to apply that in a variety of spaces."
He gave the example of ESG where Nasdaq uses artificial intelligence, machine learning and natural language processing algorithms to collate and catalogue millions of documents, analyse the data and provide ratings for thousands of companies, which would be impossible to do manually.
Nelson Griggs, president of Capital Access Platforms, said at the investor day that ESG revenues are expected to more than double to reach $250m by 2027.