Indexes, Analytics, Anti-Financial Crime to Boost Nasdaq
10.20.2021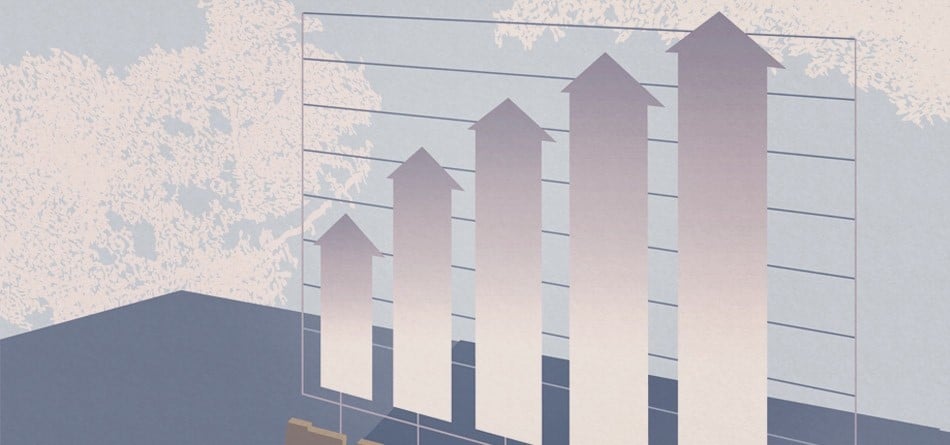 Adena Friedman, president and chief executive of Nasdaq highlighted the increase in annualized recurring revenue and software-as-a-service businesses as a strong base for further growth.
In its third quarter results Nasdaq said annualized recurring revenue (ARR) increased 19% from the same period last year to $1.8bn (€1.5bn) and rose 10% if Verafin is excluded. Nasdaq completed its acquisition of Verafin, which provides anti-financial crime management software, in February 2021.
Annualized software-as-a-service revenues increased 42% in the third quarter from a year ago to $620m. SaaS revenues were a third of total company ARR, up from 28% in the third quarter of 2020.
The launch in September of Nasdaq Data Link, a cloud-based technology platform for the provision of a suite of core financial, fund and alternative data, will further boost SaaS businesses. Nasdaq acquired alternative data provider Quandl in 2018 and the latter's technology provides the new platform's underlying infrastructure.
Friedman said on the results call that Nasdaq Data Link is the perfect illustration of the SaaS evolution in a key growth area.
"It underscores our ability to give clients an efficient means to consume and manage market related datasets in the cloud, which is becoming a standard practice for many users," she added. "Initial interest is encouraging as the platform has seen a daily average of 33,000 new visitors and 200 new account activations since launch."
Nasdaq Data Link can include the exchange's market data, ESG data and investment information and allows client to also choose third-party managed data which can all be delivered together via an API for easy integration into their internal workflows.
Friedman continued that anti-financial crime, index and analytics offerings are key secular growth areas where the firm intends to remain very large.
Indexes and analytics
There were nearly 60 exchange-traded products tracking Nasdaq indexes launched over the 12 months with more than $5bn of assets under management accumulated through the third quarter of 2021. The ETPs included the Invesco Innovation Suite and Hashdex products linked to the Nasdaq Crypto Index.
Nasdaq's analytics offered through the eVestment platform also had continued strong new sales and user adoption across both asset owners and asset managers, helping to drive ARR.
"Additionally, during the quarter, we announced a partnership with Mercer, creating a co-branded platform called MercerInsight, which will expand eVestment Analytics reach and coverage, deepen our position in the ecosystem and create further joint opportunities," added Friedman.
Nasdaq will continue to make strategic investments in index and analytics to support sustained growth.
Group revenues
Total third quarter net revenues were $838m, an increase of 17% from the prior year period.
Ann Dennison, executive vice president and chief financial officer, said on the results call: "Our efforts to deliberately allocate capital to support the success of our long-term strategy is contributing to our 20% year-to-date revenue increase."
Friedman continued that the third quarter results underscore the continued progress on its strategy and the value of the "flywheel effect", where momentum in one business drives success in other parts of the group.
"For example, our success in attracting the majority of the quarters new listings and capital raised to Nasdaq drives higher growth in equities and options trading and multiplies cross-sell opportunities for investor relations and environmental, governance and social related services," added Friedman.
This year has been a record for new listings in the Nordics at 132 while the US has experienced the best new issuance in the past two decades. Nasdaq anticipates this momentum will continue into at least the first quarter of next year.
In terms of new markets, eight crypto exchanges are using Nasdaq's trading technology and nine are using its surveillance technology.
"We have several really interesting new venues launching onto the Nasdaq marketplace Services, a managed service platform where we provide the technology but also the infrastructure so the new markets can spin up a lot faster," added Friedman.
She also highlighted that the US Securities and Exchange Commission has approved Nasdaq's proposal to enhance diversity disclosures.
"We believe the standardised manner by which Nasdaq-listed companies will disclose this information will be critical to driving further progress," she added. "We look forward to working with our listed companies to implement the new listing rule market services is another area of our business where we are seeing that flywheel related success."