Nasdaq to Expand ESG Data Hub
07.16.2021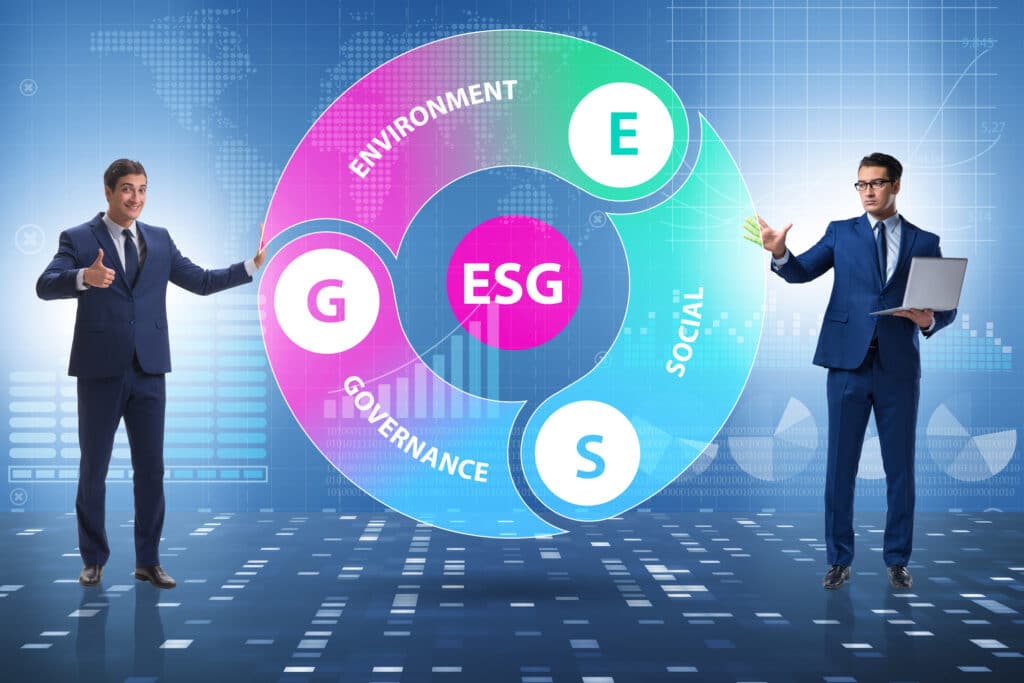 Nasdaq is reviewing more expert-led environmental, social and governance data sets to add to its ESG Data Hub, which launched in June this year.
James McKeone, head of data, European markets at Nasdaq, told Markets Media: "There has been a general increase in data consumption during the pandemic over the last 18 months as many people have spent more time at home. In terms of environmental, social and governance issues, people are realising the importance of how a company treats its employees and society."
For the launch of the ESG Data Hub Nasdaq wanted to focus on getting unique, high-quality datasets that fill an interesting niche for customers.
"A lot of great ESG data is coming out of small companies that maybe our customers have not been able to find," said McKeone. "We talk to many different providers and the ones we have chosen have a really good quality process for gathering data, good coverage and are experts in their field,"
He explained that environmental and governance data tends to be a little bit easier to find but the Hub also provides social data sets. For example, one of the datasets provides gender scoring of companies which has been really popular.
The ESG Data Hub launched with seven providers – Equileap (gender equality); Ecogain (biodiversity), RepRisk (reputational risk), Munich Re (climate risk), Inrate (carbon emissions), Upright Project (Net impact) and Clean Tech (Renewable technology).
Today @Nasdaq launches the new ESG Data Hub featuring Data from nine new providers including @equileap, @MunichRe, @RepRisk and @cleantechgroup – all in support of the UN's Sustainable Development Goals https://t.co/xa306lU4Uj pic.twitter.com/hH06YdemkA

— Cleantech Group (@cleantechgroup) June 29, 2021
Diana van Maasdijk, chief executive at Equileap, said in a statement: "This launch reflects a growing interest in ESG data from investors. We know for a fact that companies with a more diverse leadership perform better and are more sustainable."
McKeone explained that a key benefit of the ESG Data Hub is that Nasdaq can provide data in a single format and through a simple API. The ESG Data Hub uses the same underlying technology as Quandl, the Canadian alternative data provider acquired by Nasdaq in 2018.
In addition, Nasdaq shows how the data aligns with the United Nations' Sustainable Development Goals (SDGs) so that customers can easily find data that to meet their strategies.
"The European data business has continued to focus on ESG with the launch of both the ESG Data Hub and the Nasdaq Sustainable Bond Network," said McKeone.
Data from the Nasdaq Sustainable Bond Network is also available through ESG Data Hub. Nasdaq launched the Sustainable Bond Network in 2019 to increase transparency for green, social and sustainability bonds. Issuers can voluntarily publish data on their relevant bonds in a standardised framework making it easier for investors to find information in one place and compare bonds against each other.
McKeone said: "Priorities are ensuring that we continue to add new, exciting content to the ESG Data Hub and increasing customers and coverage for the Nasdaq Sustainable Bond Network, and potentially adding new bond type coverage as the sector grows."
In 2020 Nasdaq also introduced the ESG Footprint to give banks and asset managers the ability to help their clients automatically track the ESG impact of their portfolios against a range of ESG metrics.
.@Nasdaq's new ESG initiative will provide investors with a global sustainability footprint of their portfolios. @Nordea will be the first bank to provide the service to their clients.

Learn more here: https://t.co/DFEUqQXXil pic.twitter.com/88XRehaluV

— Nasdaq (@Nasdaq) May 14, 2020
At the beginning Nasdaq was selling the ESG footprint to the retail sector and Nordea was the first bank to provide the service to its clients. However McKeone said the product has met increasing demand from asset managers.
"Fund managers want to report on how their product fares against the SDGs, whether they are flagged for positive or controversial topics or if there are news stories that are affecting the ESG view of that company," he added.
Investments
The Nasdaq ESG footprint was created in partnership with Matter, a sustainability analysis and reporting provider.
At the end of 2020 Nasdaq Ventures made a strategic investment in Matter, which allows users to benchmark portfolios on impact metrics, controversial and beneficial flags, and Natural Language Processing driven news media sentiment. The platform covers the sustainability performance of more than 14,000 globally listed companies across more than 60 sustainability categories including carbon footprint, board diversity and companies flagged for human rights issues.
The latest @Nasdaq #GreenVoices newsletter details Nasdaq Ventures' strategic investment in Matter. This partnership with the analysis and reporting provider will help Nasdaq expand on a suite of sustainability products and services.

Sign up here: https://t.co/peCqSqJb3f pic.twitter.com/LFOTopiYWR

— Nasdaq (@Nasdaq) December 16, 2020
Niels Fibæk-Jensen, chief executive of Matter, said in a statement: "Together with Nasdaq, we can enable a better understanding of the impact of capital by delivering sustainability insights in a transparent and intuitive way, and thereby help investors make capital work for a more sustainable future."
In June this year Nasdaq announced its acquisition of a majority stake in Puro.earth, the first marketplace to offer industrial carbon removal instruments that are verifiable and tradable through an open, online platform. Carbon removal is a process in which carbon dioxide is physically captured from the atmosphere and stabilized into a durable storage and is expected to play a critical role in keeping global warming below 1.5C degrees.
The platform already provides carbon removal services to some of the world's leading corporations, including Microsoft and SEB, the North European financial services group. Fortum, a European energy company, will remain a minority owner and partner in the venture.
Bjørn Sibbern, president of European markets at Nasdaq, said in a statement: "The addition of Puro.earth to our growing suite of innovative ESG products and services extends our strategy into an increasingly important area for our 4,000+ corporate clients worldwide. We look forward to working together with the Puro.earth and Fortum teams to create a global, transparent and authenticated market for carbon removal."
Nasdaq will work with Puro.earth to further strengthen the governance around new methodologies by establishing an external advisory committee with representation from the industry, academia, buyside and suppliers.
Puro.earth will remain an independent company and brand following the investment.