Northern Trust Expands Machine Learning
11.30.2021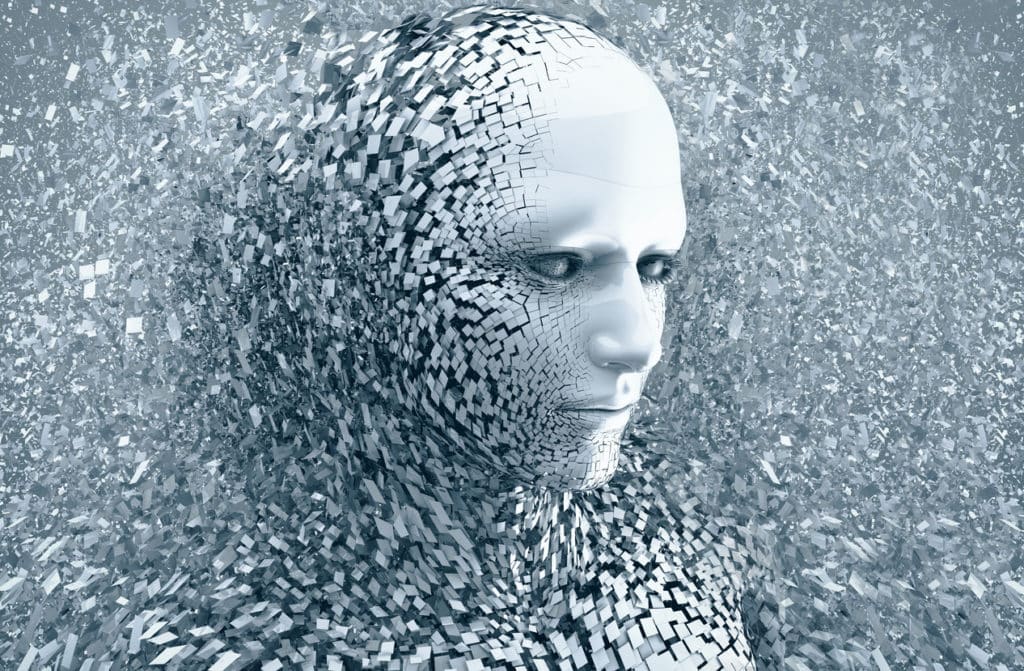 Northern Trust Front Office Solutions has been pursuing four avenues of digitising alternative investment documentation and the next step is to use machine learning to retrieve more unstructured data.
Melanie Pickett, head of Northern Trust Front Office Solutions, told Markets Media that clients who own alternative investments receive information about their holdings in completely disparate formats – so if they have 150 managers, they get data in 150 different ways.
"So they have been clamouring for help to make that process of ingesting and managing their documents more efficient," she added.
In November Northern Trust launched a feature to use machine learning to tag research management documents with intelligently suggested attributes before uploading them to the Front Office Solutions platform, an integrated, cloud-based service and data platform that enables investment offices to view and analyse data from disparate sources across all asset classes in one central repository.
"Clients typically receive between 30,000 to 40,000 communications from their managers every year and this solution probably saves about five minutes per document – which is quite a lot of time," said Pickett.
She continued that Northern Trust has been been working on this latest machine learning module for between six months and a year. The algorithms built for Front Office Solutions are client specific which allows them to maintain a customized data environment rather than being forced into an imposed categorisation of documents and data structure.
Northern Trust has been pursuing four avenues of digitising alternative documents.
The first is a series of robotics and Python scripting that check for new documents on managers' investment portals, which they find and retrieve even before managers send out emails to let asset owners the documents are out there. Pickett said Northern Trust is live with this capability for more than 30,000 funds.
The second step is the automatic tagging of documents in the latest release. The model learns from behaviour over time and predicts tags while showing clients a confidence rating. Clients can accept the tags with a high confidence rating or override them if necessary.
The third part is retrieving the operational data from documents such as capital calls and net asset value (NAV)-type information which is live at Northern Trust for 4,000 or 5,000 of its funds.
"We will be live with 15,000 of our funds by the end of this year," added Pickett. "This makes our operation more scalable and means that we can give our clients faster turnaround times and more real-time access to information."
The #AlternativeInvestments industry has a reputation of being opaque with data and information sharing. Our third and final webinar on the "Digitization of Alternatives" focuses on the proliferation of data and importance of #DataManagement. https://t.co/NdSISsYJBD pic.twitter.com/hKJZI1byXG

— Northern Trust (@NorthernTrust) October 28, 2021
The fourth and final frontier is to automatically retrieve more unstructured data from documents such as the underlying holdings for private equity funds and performance information from manager newsletters.
"We have partnered with a third party after doing an extended proof of concept and have a client already in beta on this capability," said Pickett. "We will bring the full offering to market within the next month or two."
She explained that retrieving unstructured content has unlimited potential as clients can start to analyse managers and pull track record information on performance throughout the course of a fund, even the funds they did not select – so as to best understand the efficacy of their decisions.
Regulation is another reason for continued focus on digitising unstructured data next year. The US Securities and Exchange Commission is evaluating changes that will increase the amount of reporting that alternative managers provide to their clients so Northern Trust believes a continued ability to ingest that data will be really key. The SEC is also discussing making fee information more transparent to investors.
Gary Gensler, chair of the SEC, said in a speech in November that private equity and hedge funds are growing in importance due to their size, complexity, and number. He estimated that U.S. private funds have gross assets under management of $17 trillion with net assets of $11.5 trillion.
Gensler said: "Private funds touch so much of our economy. So it is worth asking ourselves at the SEC whether we're meeting our mission with respect to this important slice of the capital markets."
The SEC wants to promote additional transparency around fees and expenses to fund investors as private funds have multiple levels of fees including management fees, performance fees, and for many private equity funds, portfolio company fees, which are an estimated $250bn each year.
"Hundreds of billions of dollars in fees and expenses are standing between investors and businesses," said Gensler. "More competition and transparency could potentially bring greater efficiencies to this important part of the capital markets."
In addition they typically have "2 and 20" model — 2% annual management fee and 20% performance fee – which have not changed despite the reductions in fees of registered investment funds and index funds.
Pickett continued that a diversified asset owner's portfolio looks very much like a global multi-asset strategy fund so they need to do research on all areas of the globe and all the various macro economic factors, as well as research on often hundreds of investment managers.
"So we hope to offer more solutions to help them with the amount of research they are collecting and reading, as well as the news they must monitor," she added.
Growth
Front Office Solutions has significantly grown in the Americas this year according to Pickett, adding over a dozen clients to the platform.
She said: "We will end the year with north of $300bn on the platform and with committed clients currently onboarding up to $420bn."
It was important for Front Office Solutions to keep pace with the growth through technology advancements and recruiting staff and Pickett described both efforts successful.
"We have recruited 84 people to the team this year despite a really tough talent market and despite doing all of that virtually," she added. " We are excited to support this growth and we were able to expand the reach of locations that we looked at to outside Chicago."
Melanie Pickett spoke with 3 healthcare chief investment officers discuss the path to leadership and how they implement diversity, equity and inclusion strategies in their organizations. Watch the discussion here: https://t.co/4F5K4AbyDQ pic.twitter.com/MO55LFPAG8

— Northern Trust (@NorthernTrust) September 28, 2021
Northern Trust also has an industry consortium which has recently released a template where managers can report on diversity.
"As additional reporting like this becomes available we will need to continually be able to adapt and scale these new inputs within our operating model," Pickett said.
Outlook
Pickett continued that increasing amounts of assets are being allocated towards alternative investments and that will continue to outpace expectations.
"At Northern Trust we have been focused on bringing efficiency and new capabilities to our clients and Front Office Solutions has been a big part of our continued investment in the alternatives space," Pickett said.
Our 2022 global #FSI outlook is hot off the press! Take a closer look at the hottest trends in #InvestmentManagement, #Insurance, #RealEstate and #Banking—and see what 2022 will bring: https://t.co/AP3Vzyva6W#DeloitteLU pic.twitter.com/0KHnwty6LU

— Deloitte Luxembourg (@DeloitteLU) November 30, 2021
Deloitte Center for Financial Services said in its 2022 investment management outlook that private capital (private equity, private credit, infrastructure, and real estate) continued its relative outperformance to hedge funds, returning 15.5% in 2020 compared to 11.1% for hedge funds, although assets under management increased 20% for both.
"AUM growth in private capital and hedge funds is likely to continue through 2022 as investors indicated high levels of satisfaction in the performance of private capital and hedge funds in the first half of 2021," added Deloitte.
Hedge funds had $57.8bn in new capital flows through the first five months of 2021.
"Private equity funds may also see inflows increase as the number of investors planning to increase their allocations to private equity in the second half of 2021 rose to 43% from 34% in the first half of 2021," said the report. "Overall, investor sentiment remains positive and alternative investments may be well-positioned for growth across asset types."
The Deloitte Center for Financial Services conducted a global survey among 400 senior investment management executives in finance, operations, talent, and technology.
The majority, 85, of respondents that use artificial intelligence-based solutions in the pre-investment phase either strongly agreed or agreed that AI helped them generate alpha.
Nearly three-quarters of the survey respondents also plan to increase their budget for alpha-generating technologies such as AI, including natural language processing, 71%, and alternative data, 74%, over the next 12 to 18 months.