Pension Funds Highlight ESG Disclosure Standards
09.15.2020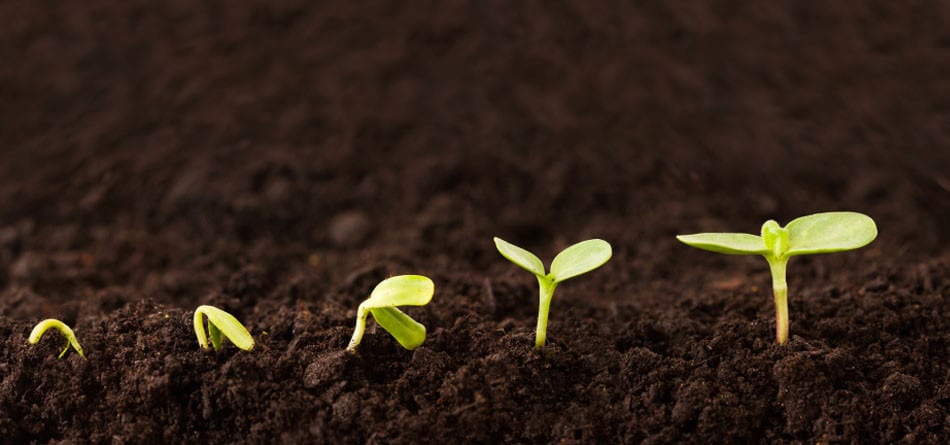 Two pension funds with more than $600bn (€506bn) in assets under management said standardized disclosures for environmental, financial and governance reporting are critical to separate fact from hype.
.@business' @sonalibasak talks with @CalSTRS' @CJAtheCIO about the devastating fires raging in California. "There is something more here to climate change – we need to get past the politics and have an honest discussion about a transition into a new future." #BloombergGreen pic.twitter.com/ZzdPKw6cV2

— Bloomberg Live (@BloombergLive) September 14, 2020
Mark Machin, president and chief executive of CPP Investments (Canada Pension Plan Investment Board), said at the Bloomberg Green Festival yesterday that quantifiable data is required to measure ESG progress. CPP Investments had C$434.4bn (€278bn) in assets under management at the end of June this year.
"There are more than 800 ESG frameworks but we focus on SASB and TCFD," Machin added. "Standards are important to sort out exaggeration and hype from fact."
In July CPP Investments updated its policy on sustainable investing to specifically outline support for companies aligning their reporting with the Sustainability Accounting Standards Board (SASB) and the Taskforce for Climate-related Financial Disclosures.
TCFD is an initiative from the Financial Stability Board to develop voluntary and consistent climate-related financial risk disclosures across industries. In July SASB and the Global Reporting Initiative announced a collaboration as they said the reporting effort can be high for companies that use both standards.
Christopher Ailman, chief investment officer at CalSTRS, the California State Teachers' Retirement System, agreed at the Bloomberg summit that standardized ESG disclosures are critical. The pension fund had assets of $246bn (€208bn) at the end of its fiscal year as at June 30 2020.
"Talk is cheap," said Ailman. "We need disclosures to meet SASB and TCFD."
CalSTRS used the TCFD framework to report on governance, strategy, risk management, and metrics and targets related to climate-related financial risks in its Green Initiative Task Force report at the end of last year.
This month five sustainability and integrated reporting organisations, including SASB, announced an initiative to align their disclosures which was welcomed by the ICAEW, which represents chartered accountants.
The recent statement regarding greater alignment between #corporate reporting bodies is very welcome. Transparent measurement and disclosure of #sustainability performance is essential for building trust, and this is an important and necessary step forwardhttps://t.co/QNi0TAimqP

— Michael Izza (@MichaelIzza) September 15, 2020
Fossil fuels
Machin continued that climate change is one of the biggest risks for long-term investors but carbon-based fuels will be needed for some time. He said CPP Investments is focused on methane emissions, which are more damaging than carbon emissions.
"We engaged with 26 companies in the first six months of this year on methane emissions," he added.
Machin explained that fossil fuel companies need capital from long-term investors to transition to the green economy.
"We have invested C$7bn in renewable energy and we have the appetite for more that can meet our risk-adjusted return targets," he said.
For example, CPP Investments has formed a partnership with energy company Enbridge on renewables and increased its investment to develop three offshore wind farms in France. CPP
Engagement
Ailman continued that engagement is the best tool to create change, for example, some oil companies want to transition away from fossil fuels. He gave the example of Duke Energy which has set a target of a 50% reduction in greenhouse gas emissions by 2030 and net-zero emissions by 2050.
"You have to ask if divestment will bring change ?" he said. "If we sell our shares they could be bought by someone who does not care about ESG."
.@CalSTRS' @CJAtheCIO talks to @sonalibasak about divestiture, "Divesting is just a buy-sell decision. The reality is if we sell our shares, somebody else will buy them. If you want to bring about change it has to happen at the government level." #BloombergGreen pic.twitter.com/z4Ox6XdIHF

— Bloomberg Live (@BloombergLive) September 14, 2020
In addition, Ailman highlighted that the economy cannot immediately move to 100% renewable sources.
"We are teaming up with other large investors to make infrastructure investments which need huge amounts of long-term capital," he added. "We are also interested in battery technology and carbon sequestration."
Machin highlighted that cobalt mining is needed for new battery technology and large investors have been engaging to ensure that major suppliers meet their human rights obligations.